Ad: ACKSYS: WiFi communication solutions for connected industry
Wireless technologies provide reliable network communication for hard-to-wire locations and allow to simplify management, reduce cost and achieve highly efficient and scalable automation solutions. With over 30 years of experience and a wide product range, ACKSYS Communications & Systems is able to accurately meet every industrial application need.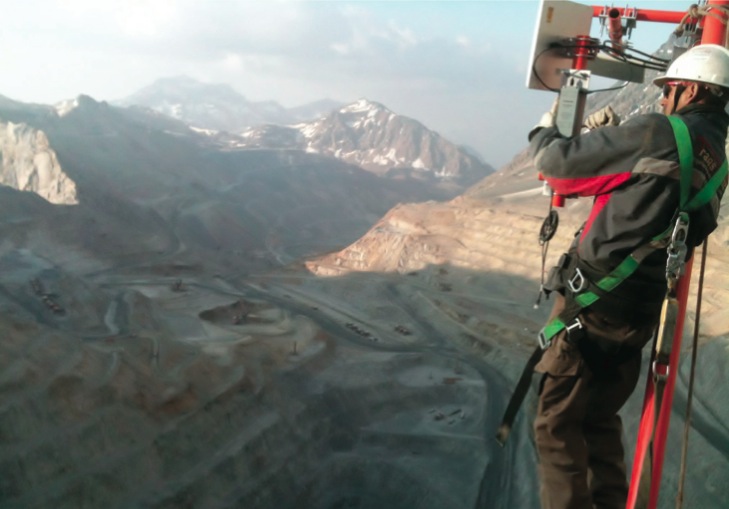 ACKSYS′ product do not suffer from vertigo: picture of a WLn-xROAD in a copper mine, Chile
WHETHER FOR INDUSTRIAL automation or harsh environment, ACKSYS designs and supplies a wide range of 802.11a/b/g/n/ac wireless AP/bridge/client offering reliable, robust and secure wireless communications. These devices allow to create a wireless network or to connect to the existing one, are suitable for indoor or outdoor use and can also be integrated into machines.
The reliability of a process is a crucial point in industrial automation; this is why ACKSYS has developed a range of products offering highly-available network infrastructures thanks to: multi-streams MIMO technology that contributes to an expanded coverage, higher data throughput and increased radio link reliability, product configuration stored on a removable key, dual power input, alarm output, 2 Ethernet ports ...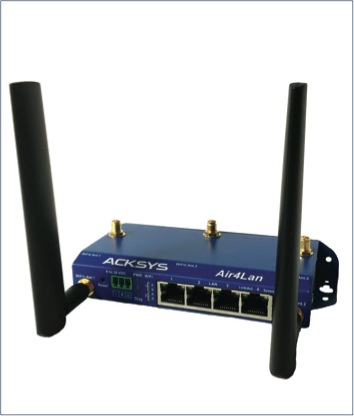 Air4Lan: AII-in-one compact device to enrich your industrial network connectivity (Ethernet switch, WiFi & cellular)
Devices meeting rugged requirements
The last ten years ACKSYS has acquired an extensive technical knowledge of harsh and mobile environments and offers solutions for specific demanding markets as oil & gas, railway, mines ... Available in single or dual radio, these IP66 devices resist to extreme temperatures, dust & water, shock & vibration and (for some) to explosive atmospheres. With several modes of operation, these can be used as access points, clients, repeaters or in a Mesh network (IEEE S02.11s). Their high data throughput (up to 3 x 1.3 Gbps) and fast roaming functions (roaming < 30ms, fast transition mode IEEES02.11r or WiFi pre-authentication) allows seamless and performing real-time data transfers even in motion. Their advanced features (multi-SSIO, WMM/ 005, VLAN, tunnels ... ) make them powerful and versatile products fully transparent and compatible with all Ethernet-based protocols.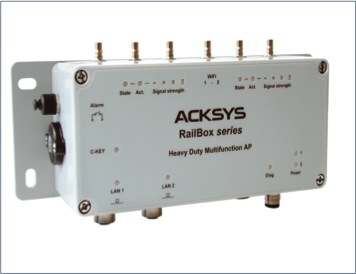 RailBox: the first 802,11 ac AP intended for use in the harshest environments.
ACKSYS: a partner to trust in
ACKSYS can advise and assist its customers at every stage of their projects: definition of needs, upstream studies, on-site radio coverage survey, recommendations and support during the deployment. But much more important and beyond all that, thanks to a human-sized structure, ACKSYS is able to adapt its products upon request (firmware customization, brand labelled products ... ).