Low profile GNSS antenna
Antenova: Robusta is a very low profile GNSS antenna that offers a new patented design for tracking metal objects and smart city applications. The antenna operates in the 1559-1609 MHz bands.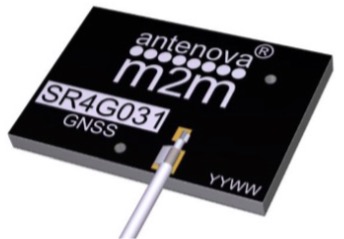 The REFLECTOR antennas use a patented new technology where there are two layers, one electrically isolated from the other, so as to provide RF shielding to the second layer. This allows the antenna to radiate effectively in the direction pointing away from the base material.
The Robusta antenna has two key features that make it a good choice for discrete tracking. It is extremely low profile, so it can be mounted onto a metal object such as a bicycle frame, and perhaps concealed under a label. Being able to operate directly on a metal surface, it can be used on bicycles, motorcycles, vehicles, containers or other property that needs to be tracked and located accurately.