18.09.2020


IIoT Gateways

With serial and industrial Ethernet translation capabilities, Pepperl+Fuchs DeviceMaster gateways make it possible to integrate networks and systems otherwise isolated by separate protocols into the IoT world.
Read more...

16.09.2020


PLCnext partnership

An agreement between Yaskawa and Phoenix Contact has the goal to utilize PLCnext Technology in the development of next generation machine controllers and PLC platforms.
Read more...

11.09.2020


IIoT platforms ranking 2020

The Quadrant Knowledge Solutions IIoT Platforms research includes detailed competition analysis and vendor evaluation with the proprietary SPARK Matrix analysis.
Read more...

10.09.2020


Success factors for IIoT

The webinar "5 Critical Success Factors for the Industrial Internet of Things" hosted by Moxa and Bosch Connected Devices discusses how to lay a foundation for expandable and reliable IIoT/Industry 4.0 platforms.

Read more...

09.09.2020


Remote level monitoring

A tank farm needed to monitor the levels in five new tanks. The new remote tanks could not be connected to the existing Modbus network using twisted pair wire because they are located across a river.
Read more...

07.09.2020


Predictive maintenance in building automation

To monitor pump vibration as an indicator of their operating condition, Omni Telemetry uses a Contemporary Controls BAScontrol22 controller, which supports BACnet/IP and Sedona using a 2-port Ethernet connection.
Read more...

03.09.2020


Industrial and building automation focus

With Single-Pair Ethernet (SPE) creating opportunities for Operational Technology network innovation, Ethernet Alliance seeks to tap into building- and industrial-automation expertise.
Read more...

02.09.2020


Industrial cybersecurity solution

A new industrial cybersecurity solutions from Moxa consists of EtherCatch IEC-G102-BP Series IPS, EtherFire IEF-G9010 Series next-generation firewall, and Security Dashboard Console security management software.
Read more...

01.09.2020


Automation platform with Profinet interface

The Profinet interfaces for the Festo CPX automation platform have been upgraded with new features, including S2 system redundancy.
Read more...

31.08.2020


Lapp joins SPE Industrial Partner Network

Different Single-pair Ethernet (SPE) standards have been introduced into the standardization process and are now competing in the market. Lapp has now decided to join the SPE Industrial Partner Network.
Read more...

Sponsors: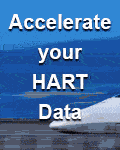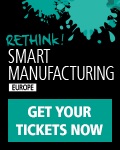 Get Social with us: