20.01.2020


Cybersecurity appliance

The Tripwire Industrial Appliance is designed to provide industrial organizations a one-box solution for gaining visibility into their OT networks through a passive asset discovery approach.
Read more...

14.01.2020


Wired and wireless IP routers

The Skorpion series of IP routers from Contemporary Controls is designed to ease the integration of new machines into an existing factory automation network.
Read more...

09.01.2020


Rockwell and Accenture create digital solutions

To help industrial clients move beyond existing manufacturing solutions, Rockwell and Accenture's Industry X.0 have announced plans to jointly develop industrial digital solutions.
Read more...

08.01.2020


First industrial standalone 5G network

The first private 5G standalone network in a real industrial environment using the 3.7-3.8GHz band has been implemented by Siemens and Qualcomm.
Read more...

07.01.2020


CC-Link IE TSN compatible products

At SPS Smart Production Solutions in Nuremberg, Germany, the CLPA was showcasing the first CC-Link IE TSN compatible automation products from Mitsubishi Electric.
Read more...

06.01.2020


Network defense solution

The Moxa Industrial Network Defense Solution is specially designed to secure industrial networks from both an OT and IT perspective to better address the market demand for a comprehensive cybersecurity solution.
Read more...

30.12.2019


EtherCAT Slave Controller SoC solution

In response to the rapidly growing smart manufacturing market demand, ASIX Electronics announces a new generation EtherCAT Slave Controller SoC, designed to provide designers a small package size and easy-design EtherCAT solution.
Read more...

27.12.2019


Enhanced IO-Link system

Enhancements to the Belden/Lumberg LioN-Power IO-Link system enable greater flexibility in factory automation.
Read more...

23.12.2019


Season's Greetings

Industrial Ethernet Book wishes you happy holidays and a great start into the new year.
Read more...

18.12.2019


Profinet takes to the slopes

Swiss company Tscharner uses Siemens control technology and Profinet Industrial Ethernet for cable cars and ski lifts.
Read more...

Sponsors: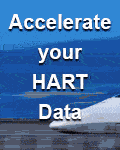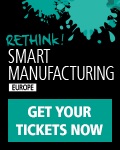 Get Social with us: