21.08.2019


Driving Industry 4.0 with CC-Link IE

As businesses are embarking on their journeys to build the Factory of the Future, Phoenix Contact is committed in helping its customers with futureproof solutions. Ensuring CLPA conformance for their CC-Link IE compatible network devices is a key aspect of Phoenix Contact's strategy.
Read more...

20.08.2019


Industrial Internet of Things with MQTT and IO-Link

IO-Link technology from Pepperl+Fuchs Comtrol lets users work with standards like EtherNet/IP, Modbus TCP, PROFINET IO and OPC UA, and also supports MQTT (Message Queuing Telemetry Transport).
Read more...

19.08.2019


Softing acquires Phoenix Digital

The German Softing Group has acquired all products of the US-based Phoenix Digital Corporation, an established manufacturer of fiber optic modules for robust data communication in industrial controllers.
Read more...

13.08.2019


Benefits of converged infrastructure

The Lanner HybridTCA converged infrastructure comes pre-integrated with Intel Xeon CPUs, network switches and storage.
Read more...

12.08.2019


Pi-based controller

Showing its committment to open controls, Contemporary Controls is offering low-cost controller products under the BASpi name which incorporate BACnet for communication and can be powered by the Raspberry Pi.
Read more...

08.08.2019


5G market report

A new research report from Compass Intelligence covers the 5G market 2019 – 2024 by technology, infrastructure, industry vertical, region and capabilities.
Read more...

07.08.2019


How Electricity North West enhanced cybersecurity

Electricity North West, the power network operator for the North West of England, turned to Westermo to enhance cybersecurity and reduce the lifecycle costs of its data communications network.
Read more...

06.08.2019


Sinumerik OPC UA gateway

The new uaGate 840D gateway from Softing allows to access the complete data from Sinumerik 840D machine tools via the OPC UA standard and use it directly in Industrie 4.0 applications.
Read more...

05.08.2019


End-to-end security from edge to cloud

For advanced protection of its IoT Edge Gateways, Eurotech has integrated the Infineon Trusted Platform Module (TPM).
Read more...

02.08.2019


CANopen/IO-Link specification

The nonprofit CAN in Automation (CiA) association has released the CiA 463 series standardizing the gateway between CANopen resp. CANopen FD networks and I/O-Link.
Read more...

Sponsors: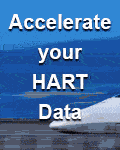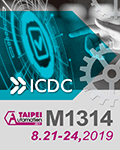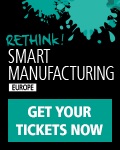 Get Social with us: