28.05.2020


Promoted content: Streamline Processes. Increase Productivity.

Softing gateways for multi-protocol process control and asset management create the basis for more efficiency and flexibility in process automation.
Read more...

27.05.2020


Cellular internet connectivity for remote assets

The Anybus Wireless Bolt IoT from HMS Networks enables reliable cellular-based internet connectivity for assets in the field, using NB-IoT and CAT-M1.
Read more...

26.05.2020


New Ethernet switch platform

To meet the needs of future data communication networks, Westermo has developed a next generation industrial Ethernet switch platform.
Read more...

25.05.2020


Digital cable code

Digital cable code and cloud marking are two concepts from Lapp Kabel for collecting the data generated during the use of a cable.
Read more...

24.05.2020


Communication networks in historic buildings

Installing a modern Building Management System (BMS) , such as BACnet, in an older structure with minimal impact is a challenging task.
Read more...

21.05.2020


Extracting actionable insights from available data

Frost & Sullivan recognizes Uniper with the 2020 Global Product Leadership Award for its IIoT platform Enerlytics.
Read more...

15.05.2020


The need for smarter cities

While the coronavirus pandemic raises many questions, it also forces us to reflect on how our cities can become more human-centric and resilient.
Read more...

14.05.2020


MCU with Bluetooth 5.0

The RA microcontroller from Renesas are now available with integrated Bluetooth 5.0 Low Energy radio.
Read more...

13.05.2020


LoRa expands Board of Directors

Representatives from Amazon Web Services, Charter Communications, Netze BW GmbH, and Senet have joined the LoRa Alliance Board of Directors.
Read more...

12.05.2020


Virtual industrial services

For on-site maintenance tasks, Bilfinger is offering augmented reality (AR) glasses that allow personnel to connect with experts at other locations.
Read more...

Sponsors: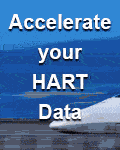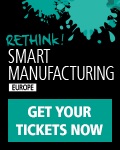 Get Social with us: