26.11.2020


Promoted Content: Get connected to your data!

Get to know Softing's latest products and solutions for reliable digital data flow in automation networks - from the shop floor to the cloud. Meet Softing online at SPS Connect virtual trade fair from November 24 to 26, 2020.
Read more...

25.11.2020


Fast, secure IP Routers

Simplify device commissioning and troubleshooting with Contemporary Controls' IP routers.
Read more...

22.11.2020


TSN enabled inverter

The new Mitsubishi Electric E800 compact inverter family offers CC-Link IE TSN connectivity, allowing TCP/IP and inverter control traffic to share the same network.
Read more...

13.11.2020


New edge computing solutions

Edge devices can take over data mining from controllers that require low latency and a high level of determinism. Wago has introduced two new edge devices that are designed exactly for that purpose: the Edge Controller and the Edge Computer.
Read more...

12.11.2020


Harting becomes ODVA principal member

Industrial connectivity specialist Harting has become a principal member of ODVA alongside Cisco Systems, Endress+Hauser, Honeywell, Omron, Rockwell Automation, and Schneider Electric.
Read more...

10.11.2020


TSN starter package

The TTTech Industrial TSN starter package consists of an evaluation board, an IP core and associated software that together provide a stable hardware platform for the evaluation of Time Sensitive Networking Ethernet functionality.
Read more...

09.11.2020


PRP/HSR computers for the smart grid

The DA-820C Series IEC 61850-3 computers from Moxa feature PRP/HSR, IRIG-B, serial, and Gigabit Ethernet fiber SFP connectivity for smart grid applications.
Read more...

05.11.2020


Compact automation controller

The new RevPi Compact, a powerful and cost-optimized compact controller based on the Raspberry Pi 3+ Compute Module, complements the Kunbus Revolution Pi family.
Read more...

03.11.2020


Features and benefits of Wi-Fi 6

The WLAN standard Wi-Fi 6 and 5G are driving wireless communications in the industrial environment. Siemens supports both technologies in order to offer optimal solutions for diverse requirements.
Read more...

02.11.2020


OPC UA cloud library initiative

The OPC Foundation, in collaboration with CESMII, have launched the "OPC UA Cloud Library" Joint Working Group to specify how OPC UA information models will be stored in and accessed from a cloud-based database.
Read more...

Sponsors: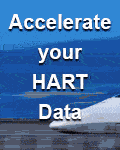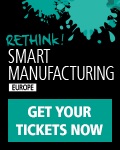 Get Social with us: