25.09.2020


Softing joins Open Manufacturing Platform

In order to contribute to a shared technology framework and accelerate future Industrial IoT developments, Softing has joined the Open Manufacturing Platform (OMP) Community.
Read more...

18.09.2020


IIoT Gateways

With serial and industrial Ethernet translation capabilities, Pepperl+Fuchs DeviceMaster gateways make it possible to integrate networks and systems otherwise isolated by separate protocols into the IoT world.
Read more...

16.09.2020


PLCnext partnership

An agreement between Yaskawa and Phoenix Contact has the goal to utilize PLCnext Technology in the development of next generation machine controllers and PLC platforms.
Read more...

11.09.2020


IIoT platforms ranking 2020

The Quadrant Knowledge Solutions IIoT Platforms research includes detailed competition analysis and vendor evaluation with the proprietary SPARK Matrix analysis.
Read more...

10.09.2020


Success factors for IIoT

The webinar "5 Critical Success Factors for the Industrial Internet of Things" hosted by Moxa and Bosch Connected Devices discusses how to lay a foundation for expandable and reliable IIoT/Industry 4.0 platforms.

Read more...

09.09.2020


Remote level monitoring

A tank farm needed to monitor the levels in five new tanks. The new remote tanks could not be connected to the existing Modbus network using twisted pair wire because they are located across a river.
Read more...

08.09.2020


M12 Push-Pull with inner locking

The push-pull version of the M12 connector with inner locking from Yamaichi Electronics has now been defined as an international IEC standard.
Read more...

07.09.2020


Predictive maintenance in building automation

To monitor pump vibration as an indicator of their operating condition, Omni Telemetry uses a Contemporary Controls BAScontrol22 controller, which supports BACnet/IP and Sedona using a 2-port Ethernet connection.
Read more...

04.09.2020


Category 6A with high-resistance TPE jacketing

New Siemon Category 6A shielded cable assemblies feature TPE jacketing with high resistance to moisture, sunlight, temperature, abrasion, and oil and chemicals.
Read more...

03.09.2020


Industrial and building automation focus

With Single-Pair Ethernet (SPE) creating opportunities for Operational Technology network innovation, Ethernet Alliance seeks to tap into building- and industrial-automation expertise.
Read more...

Sponsors: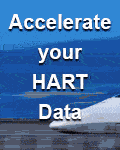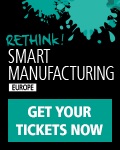 Get Social with us: