09.04.2020


Single-chip Wi-SUN FAN solution

The Renesas RL78/G1H-based sub-GHz wireless solution has received certification under the Wi-SUN FAN profile.
Read more...

08.04.2020


Automotive-certified IoT Edge Gateway

The new Eurotech DynaGATE 20-30 combines hardware, software and connectivity to fit the stringent needs required in the automotive market.
Read more...

06.04.2020


B&R integrates TTTech Industrial solution

Integrating TTTech Industrialís Edge IP Solution enables B&R to offer open, interoperable and high-speed OPC UA over TSN communication to its customers.
Read more...

03.04.2020


Wireless TSN white paper

The Avnu Alliance has released a new white paper exploring Wireless Time Sensitive Networking (TSN).
Read more...

02.04.2020


OPC UA companion specification for CIP

A joint working group between ODVA and the OPC Foundation will develop an OPC UA companion specification to the Common Industrial Protocol (CIP).
Read more...

01.04.2020


Efficient DALI- 2 lighting solution

The TwinCAT 3 Lighting Solution from Beckhoff integrates all typical lighting controls for an unlimited number of number of DALI lines.
Read more...

26.03.2020


64 temperatures into SCADA via Ethernet

he HES HART to Ethernet Gateway System converts HART data to Modbus/TCP and thus opens up the option to bring the data into the host using Ethernet.
Read more...

24.03.2020


IIoT market to reach $ 118 mio by 2025

A new report by Valuates predicts that the global Industrial IoT (IIoT) market size will grow to USD 118,413.63 million by 2025.
Read more...

20.03.2020


Moxa joins OpenChain Project

The OpenChain Project, an initiative by the Linux Foundation to streamline open source compliance, announces that Moxa has joined as a Platinum member.
Read more...

19.03.2020


Embedded IoT solutions for rapid prototyping

Microchip launches a range of embedded IoT solutions, enabling developers to easily connect to any cloud using Wi-Fi, Bluetooth and narrow band 5G technologies.
Read more...

Sponsors: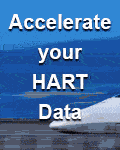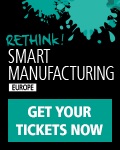 Get Social with us: