Secured connected systems
Microchip: The ATECC608A CryptoAuthentication device, is a secure element that allows developers to add hardware-based security to their designs, and a Security Design Partner Programme for connecting developers with third-party partners that can enhance and expedite secure designs.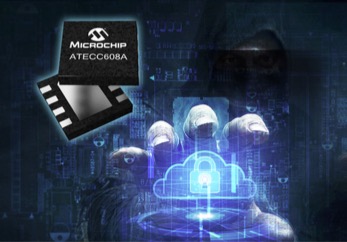 The combination of hardware security solutions and an unprecedented level of partnership helps to protect against security threats ranging from remote cyber-attacks to the creation of counterfeit products. These threats are wide-spread and affect all industries and can translate into substantial losses in recovery costs, service revenue and perhaps, most significantly, in brand equity. Implementing robust security into new and existing designs to protect Intellectual Property (IP) and enable trusted authentication of connected devices is critical.
The foundation of secured communication is the ability to create, protect and authenticate a device′s unique and trusted identity. By keeping a device′s private keys isolated from the system in a secured area, coupled with its industry-leading cryptography practices, the ATECC608A provides a high level of security that can be used in nearly any type of design.