Wireless communications protocols and the smart meter
Nick Wellington, Strategic Communications Director at Navetas, looks at the coming smart meter rollout across the UK, and the various wireless communications network challenges - such as security and real time operation - that will have to be overcome for its success. He believes that in the short term, Zigbee should be rolled out where it can operate effectively, leaving flexibility to later fill in the gaps that Zigbee cannot, while the industry researches other wireless solutions.

Traditional electricity meters - These will not do for the smart meter roll-out - wireless communications issues will need sorting too.
The UK Government has committed to a nationwide rollout of 53 million smart meters (Fig 1) in 30 million homes and businesses by the end of 2019. Apart from the fundamental metrology of this new generation of energy meters, perhaps the key element is the communications platforms and protocols that will be used by smart meters.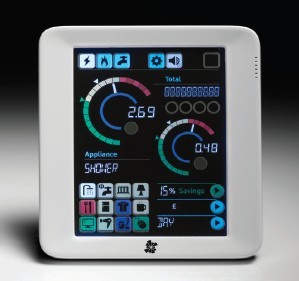 Fig. 1: A smart meter. These are essential to fully realise energy saving and 'smart' billing benefits, but so is efficient connectivity to smart networks.
In many respects the smart meter rollout also represents the largest communications infrastructure project currently in progress. There has been much discussion into what communication standards will be used, but these discussions, though ongoing, remain frustratingly slow as we move closer to the start of the full rollout in 2014.
What must connections deliver?
The wireless connectivity of smart meters needs to deliver on several key requirements - the primary demand being security. The security of the data links with smart meters is one of the key concerns of energy suppliers and consumers alike. Issues such as these could possibly rule Bluetooth and Bluetooth Low Energy out of the smart meter equation.
The second key concern is that any wireless standard that is selected must be able to handle the type of data that will be transmitted. This comes back to how smart meters will be specified - for example will these devices have data disaggregation incorporated into their design? If so will this data disaggregation monitor in real time or take measurements every 10 minutes?
This leads on to the third concern - that we must not take a decision now on the communications protocols that may stifle innovation and new developments in the future.
Where are we today?
There are two clear issues with smart meter communications. These are:
• Communications in the home area network (HAN), particularly the links between meter and in-home display and between meter and the Consumer Access Device (CAD)
• The connection to the WAN from the smart meter or communications hub in the home.
The problem is that there is still no agreement on the standards and protocols that these connections will use. With so many smart meters to rollout this is a cause for concern.
Many believe that a 'one size fits all' solution that will suit every household would be best. However, the industry is finding that there are significant impediments to this.
One standard that is being proposed for the HAN element is Zigbee. However, while this would work for the vast majority of households, there are some deployment scenarios that pose challenges. For example, Zigbee's propagation is quite poor, so deploying it in flats might be a significant challenge. Zigbee is also short range, so for houses where the meter is in the garage, for example, it would not be ideal.
So while a 'one size fits all' solution sounds good, it is clear that it will not be possible for smart meters. The industry believes that communications are going to be difficult, or at least not easily solved by Zigbee, in around 25% of homes (about 7.5 million).
That is why there are, and need to be, many other communications standards on the table, such as Wi-Fi, Wireless M-Bus, PLC and even radio. It is difficult to say currently whether any of these solutions can be taken off the table. It is likely that all will have a role to play; trying to make just one work across the board for all smart meters will hinder the whole smart meter roll out.
However, while there is a view that the smart meter rollout could be put on hold until we find a communications solution that fits everybody's needs, there are now plans to move ahead with Zigbee in the many homes and businesses where it is viable, while looking for solutions for the 25% of 'difficult' homes. The communications market moves so fast that once the smart meter rollout has started in earnest, it is extremely likely that something new and more innovative will be available.
The rollout is needed to save money and energy. It would be very foolish to prevent these savings for the vast majority of homes, just for the sake of a single solution.
The future
So in the short term, Zigbee should be rolled out where it can operate effectively, leaving flexibility to fill in the gaps that Zigbee cannot, while the industry researches other solutions. This has the benefit that while we are installing, we are learning all the time. As we get to wireless environments, we will have gained years of experience of smart meter installation and wireless communications performance. This will be invaluable.
We cannot ignore people just because they do not meet the Zigbee profile. The industry must push on with the required communications network.