12.11.2019


Promoted content: Seamless Digital Data Exchange

At the At SPS 2019 trade show, Softing will show how gateways ensure end-to-end digital data exchange and how mobile enterprise solutions make data easily accessible for commissioning and maintenance.
Read more...

12.11.2019


IoT devices with Azure RTOS

To accelerate intelligent and secure IoT Device development, Renesas now offers seamless out-of-the-box support for Microsoft Azure RTOS across its microcontroller and microprocessor portfolio.
Read more...

11.11.2019


SPS 30th anniversary

SPS, the trade show for smart and digital automation is celebrating its thirtieth edition in Nuremberg, Germany from November 26. – 28.
Read more...

05.11.2019


All-in-one WiFi for onboard networks

The new AirXroad from Acksys is an all-in-one WiFi solution designed for onboard networks, including access point, client, router repeater and mesh.
Read more...

04.11.2019


Smart connection technology

At the SPS Smart Production Solutions trade fair, Lapp will set up a special futureLab display to provide insights into the future of connection technology.
Read more...

01.11.2019


Compact Industrial Ethernet connectors

The ix Industrial connector series from Hirose reduces installation space by up to 75% compared to RJ45 solutions, and is designed for applications requiring high-speed data transmission up to 10Gbps.
Read more...

31.10.2019


Digitalisation and Farming 4.0

Digitalisation is becoming increasingly important in the farming industry: data-supported application of fertilisers and crop protection, soil analysis sensors and autonomous operation are just a few of the technologies used in Farming 4.0 and Smart Farming.
Read more...

30.10.2019


MulteFire 1.9 GHz certification

The MulteFire Alliance thas launched its MulteFire 1.9 GHz Certification Program to ensure that MulteFire devices are interoperable and conform to the MulteFire 1.1 specification.
Read more...

29.10.2019


Mobile solution for field device configuration

The Field Xpert Tablet PC from Endress+Hauser is now offered together with Softing's mobiLink interface as an integrated bundle for parameterizing and commissioning field devices.
Read more...

28.10.2019


Siemens expands its digitalization portfolio

To strengthen its digitalization portfolio by adding software components for Edge runtime and for device management, Siemens plans the acquisition of Edge technology from the US company Pixeom.
Read more...

Sponsors: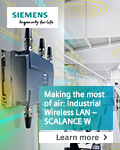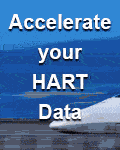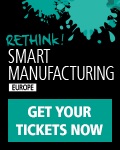 Get Social with us: