07.07.2020


Record IoT modules shipments

Global cellular IoT module shipments increased by 22 percent in 2019 to a new record level of 265 million, according to market research firm Berg Insight.
Read more...

06.07.2020


Connector for industrial Edge applications

The new Softing "edgeConnector Siemens" connects Siemens controllers to IIoT architectures like Microsoft Azure and Amazon AWS, as well as independent edge solutions.
Read more...

03.07.2020


Ethernet Safety I/O Modules

The robust IP67 TBPN and TBIP block I/O modules for Profisafe and CIP Safety expand Turck's portfolio of safety I/O components.
Read more...

30.06.2020


Graphical interface for control systems

BASview3 from Contemporary Controls is a stand-alone, embedded, web-based graphical interface for process automation and building automation systems.
Read more...

29.06.2020


Anybus supports TSN over CC-Link IE TSN

The Anybus portfolio of connectivity products from HMS Industrial Networks will soon also be available for the implementation of CC-Link IE TSN.
Read more...

26.06.2020


Industrial 5G router for private networks

Phoenix Contact, Quectel and Ericsson have worked together to develop and deploy the first industrial 5G router for local industrial applications in a private 5G network.
Read more...

25.06.2020


SPE interface wins German Innovation Award

The Harting T1 Industrial Interface for Single Pair Ethernet (SPE) has been awarded the German Innovation Award 2020.
Read more...

22.06.2020


Connecting Profibus and ControlLogix

Completing recent updates for high-performance industrial applications, ProSoft Technology has added new Profibus solutions.
Read more...

18.06.2020


Railway computers with multi-WAN

The new V2406C series of wireless-ready railway computers from Moxa is compliant with EN 50155:2017 and EN 50121-4 for railway applications.
Read more...

16.06.2020


Lanner joins Trilogy's Rural Cloud Initiative

A collaboration between Lanner and Trilogy aims to bring data collection, compute and transport at the edge and reduce CAPEX required for the 5G workload-intensive data processing.
Read more...

Sponsors: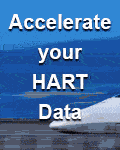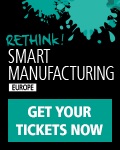 Get Social with us: