Wearable technology: Wear do we go from here?
The development of body-borne computers has taken several steps of miniaturization from discrete electronics to fully integrated designs. While technology progressed pretty steadily, the market acceptance has seen many ups and downs. Where does wearable technology stand today and where will it go?
STEVE MANN, A PROFESSOR AT THE University of Toronto, is generally hailed as the father of the wearable computer. In 1992 he founded the MIT Media Lab′s Wearable Computing project.
Early technology
However, wearable computers have been around much longer than that, and even back then the Chinese were at the forefront of technology. The Cheng Dawei Abacus Museum in Huangshan City shows a ′Zhusuan′ from the Qing Dynasty era in the 17th century.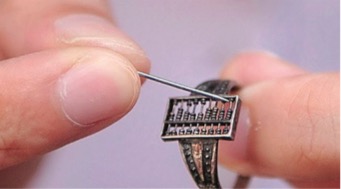 The ring features a 1.2 centimeter-long, abacus that is a fully functional counting tool. Fingertips are too big for it, but using a small pin, the beads can be moved easily and smoothly along the silver rods.
After this, it took around 300 years before a wearable calculator became again popular. By 1975 the required electronics had shrunk so much that it could be put into a watch casing. The first such calculator watch was the Pulsar, made by Time Computer Inc.. of Lancaster, PA.
The watch featured a six digit, red LED display. Due to the high power consumption of the LED display, it needed four 5V button cells to operate.
While the ′Pulsar′ was marketed as a luxury toy, 20 years later electronics integration had progressed far enough to think about wearable computers as more than mere calculators. In July 1996, the US Defense Advanced Research Projects Agency (DARPA) hosted the "Wearables in 2005" workshop, bringing together industrial, university, and military visionaries.
DARPA′s predictions included computerised gloves, flower brooches which react to emotions and body mounted cameras. But just around that time mobile phones became the consumer gadget of choice, and wearables took a back seat.
Win a Fitbit activity tracker
The Fitbit flex2 not only tracks your steps, distance, calories burned, active minutes, but also how long and how well you sleep.
For a chance to win one, enter our contest at: www.iebmedia.com/quiz
The winner will be announced November 10.
Contest sponsored by:
CC-Link Partner Association
Wearable hype
The book ′The History of Wearable Technology′ claims that "wearable computing really took off in 2011 when Google developed the Google Glass". Fueled by global interest and funding, body-borne technology shot to the top of the agenda. However, the fickle nature of hype began to show, and Google stopped selling the glass only two years later.
That was just around the time when key societal megatrends (e.g. health-conscious lifestyles) and evolving form factors enabled yet another comeback of wearable technology. This was largely driven by fitness trackers like the Fitbit, which shipped 22.5 million devices in 2016.
And the market is still changing. Ramon Llamas, research manager for IDC′s Wearables team, says: "Wearables are morphing into multi-purpose devices, fusing together multiple health and fitness capabilities and smartphone notifications". This is indicated by the fact that Apple Watch has captured a 16 percent share of the entire wearable market.
Under your skin
Adventurous tech companies are already taking the concept of wearables to the next level, or rather one level deeper. Instead of wearing the electronics on your skin, they propose to implant it under your skin.
NFC chips are encased in a biocompatible glass and injected into the body, usually between the thumb and index finger. Typical NFC chips are readable up to 10 centimeters, have a memory of 888 bytes, and can be overwritten 100,000 times. To find out whether this is a useful body modification, Dutch journalist Rene Schoemaker had one implanted in September 2014.
So far, that′s the last thing we heard from him.