Where are my car keys? IoT to the rescue!
The average household has several thousand items. No wonder we have a hard time remembering the exact position of every thing that we own at all times. This is one area, where the Internet of Things can show some real and tangible benefits, e.g. helping us to find our keys.
PROFESSIONAL ORGANIZER REGINA LARK claims that a U.S. household has 300,000 items in it. That may be just her perspective. People who need a professional organizer probably own more things than an average family. The most accurate number we could find was from Chris Tecmire of simplefamilyfinance.com, who actually counted each and every object in his home. He came to a total of 3,377, which is still a lot.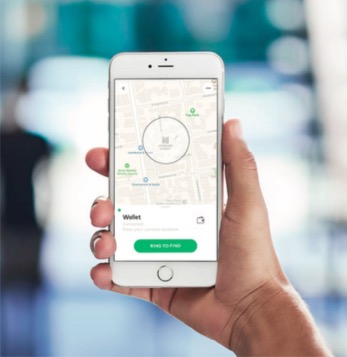 Most of the time we have a pretty good idea where these things are. The clothing is in the wardrobe, the cups are in the cupboard, and the flowers are in the vase. But often enough, some crucial items are not where we expect them. The wallet is hiding in the wardrobe and the keys turn up among the plates in the cupboard.
Researchers have not yet found out how many hours (days? weeks?) we spend looking for misplaced items.
Bluetooth tracker
Bluetooth trackers are a way to reduce the time we spend hunting for lost items, and take some stress and frustration out of our lives.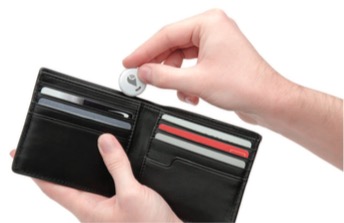 There are a number of Bluetooth tracking devices on the market like Chi polo, Xupo, TrackR, or Orbit, with Tile probably being the most popular brand. Basically, all systems use the same principle. A small tracking tag, a "beacon" is attached to a key ring, or placed inside your backpack or wallet. The tracker then uses Bluetooth Low Energy (BLE) to connect to your smartphone.
Win a Tile Pro Combo Pack
The Combo Pack includes an elegant Tile Style and a waterproof Tile Sport tracker. For a chance to win one, enter our contest at: www.iebmedia.com/quiz
The winner will be announced November 8.
Contest sponsored by:
CC-Link Partner Association
Bluetooth Low Energy
Bluetooth Low Energy was a key enabling technology for tracking devices. It uses the same the 2.400-2.4835 GHz band as classic Bluetooth, but has a smaller data rate and a much lower power consumption. The energy efficiency of BLE means that a beacon can operate one or two years on a 1,000mAh coin cell battery. Bluetooth Low Energy is natively supported by all mobile operating systems, making it easy to build apps around it.
With BLE, the Bluetooth tracker can stay in constant communication with your smartphone over a range of approximately 150 feet. The app on your phone can sound an alarm when the tracker leaves a predefined range, e.g. when you are about to forget your camera bag at a Cafe. It will also remember where the item was last seen, once the tracker is outside the Bluetooth range. Most trackers can also sound an audible alert to make it easier to locate them.
Crowd-sourced location
What the Bluetooth trackers cannot do, is locate your device once it has been removed from its last known position. This would require much more expensive and power hungry GPS tracking. So the app can tell you that you left your camera at a certain Cafe. However, if someone has picked it up, there is nothing the tracking device can do.
Actually, there is something many Bluetooth tags can do. The manufacturers call it crowd-sourced location. The idea is that when you loose an item with a tag, you mark it as lost in your app. When another user of the same tracker passes by, it will pick up the signal and send you a status update, based on the new location. This is one reason to go for one of the popular models like Tile, as this increases the (still small) chance that another person using the same tracker software strolls by your lost item.
Leopold Ploner