IIoT-enabled flow sensor
Emerson: The Aventics AF2 pneumatic systems flow sensor monitors energy losses which helps to prevent machine breakdowns and costs associated with excessive air consumption. The sensor continuously monitors the air consumption in pneumatic systems enabling compliance with the Energy Management standard DIN ISO 50001. Suitable for use in many industries, the device is just one of many components available from Emerson for networked plants in factory automation.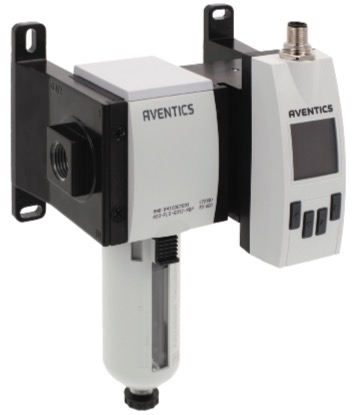 An Organic Light Emitting Diode (OLED) display on the AF2 provides local indication of all relevant operating and diagnostic data. The flow sensor is available as a NO (normally open) and NC (normally closed) version. Analogue outputs can be switched with a signal from 4 to 20 mA. These signals can be interpreted directly by many controllers.