Embedded OPC UA Servers
Softing: Version 1.20 of the uaToolkit Embedded now includes a UADP Subscriber. This makes it unique because it allows the creation of a UADP Publisher and a UADP Subscriber.
The toolkit has been certified in the OPC Foundation Compliance Lab for the Nano Embedded Device Server Profile, the Micro Embedded Device Server Profile, and the Embedded UA Server Profile. It also supports OPC UA Companion specifications with a tool to import OPC UA Nodesets.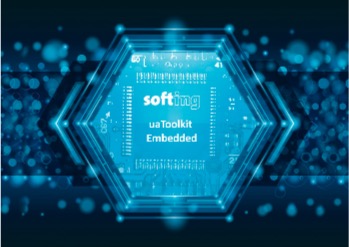 The uaToolkit Embedded serves the increasing demand for the use of OPC UA in devices and low-end controllers. The toolkit has a low memory footprint as well as minimal requirements for computing power. This makes it particularly suitable in firmware development for sensors and field devices but also for use in control or I/O systems with limited resources.