A look at cool and connected bicycle technology
The steel-frame, single-speed cycling traditionalists may not like it, but today′s bicycles are becoming more and more connected. Modern bikes come with built-in computer and wireless hardware, but basically any bike can be upgraded to offer better navigation, tracking and training metrics.
WITH COMPUTERS AND WIRELESS connectivity becoming ubiquitous, advanced bicycle companies are starting to integrate these features into their products. But thanks to smartphones, older bikes can be upgraded, too.
Integrated theft protection
Innovative bicycle manufacturers are starting to integrate onboard computers in their bikes. One example is Dutch company VanMoof.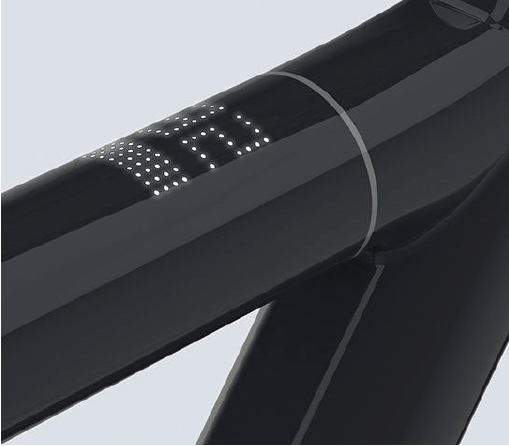 Their Electrified S2 e-bike comes with a clever battery management system and a unique user interface. 166 LEDs are integrated in the top tube and show vital information like ride speed or battery status.
In certain situations it will even display a skull gnashing its jaws. That happens when anyone tries to steal the bike. The skull image on the display is a last warning to would-be thieves before an earsplitting alarm sounds. The bike will then automatically disable its motor, flash an SOS signal with the head- and taillights, and notify its legitimate owner via a push message. It also sends out a tracking signal to help the owner locate his or her bike.
Intelligent retrofit
To upgrade existing bicycles with smart mobile technology, COBI offers a package consisting of a smartphone case, a thumb controller, lights and dedicated cycling software.
To work as the bike′s dashboard, the phone is placed in a weatherproof case, which is attached to a hub on the handlebars. This hub includes a battery pack to keep the phone charged during the ride. The hub also has an integrated accelerometer. It senses when someone tries to move the bicycle and sounds an alarm.
A six-button thumb controller mounted on the handlebar is used to control the different COBI apps on the phone. These include navigation, speed, weather forecasts, music streaming, and even control of the front and rear light. Thanks to Bluetooth connectivity, COBI can also integrate additional sensors for heart rate, cadence, and more.
Smartphone mounts
If you don′t need a wireless light switch and trust a robust chain lock for theft protection, then many of the intelligent features of a smart bike are also available through different apps on your smartphone. The only problem here is that it is rather impractical to carry the phone in your hand while cycling. This is where dedicated bike mounts come in.
These come in various shapes and sizes, some designed for certain smartphone models, with or without protective case, some even with an integrated battery pack.
We like the Quad Lock system because it works with any phone and is not as bulky as many other designs.
Quad Lock uses a strong 3M VHB adhesive to attach an adapter directly to the rear of a phone. This adapter connects the phone to a stem or handlebar mount with a secure dual-stage lock. The phone is firmly held in place even on rough terrain, yet it is easily detached if you want to take a photo or make a phone call.
Win a Quad Lock bike mount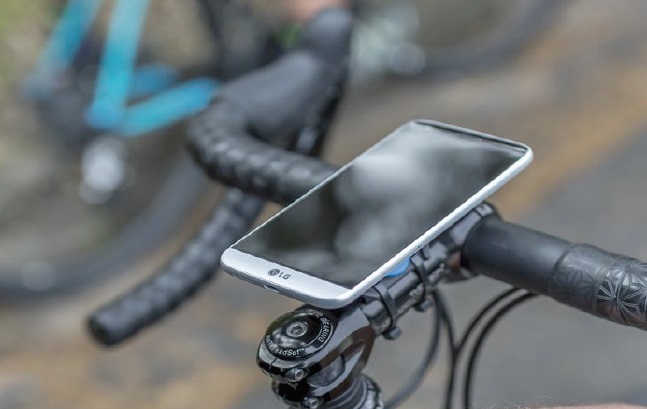 The Quad Lock Universal Adaptor uses a strong adhesive on the rear of a phone or case, which then allows your smartphone to be securely attached to the bike mount. For a chance to win one, enter our contest at:

www.iebmedia.com/quiz
The winner will be announced November 7.
Contest sponsored by:
Pepperl+Fuchs Comtrol
Leopold Ploner