The stress of reliability around automation network cabling
The machine tool and automation market, which includes industrial, service and personal robotics, is a diverse and growing sector. As technology has progressed and the need for ever greater intelligence and data gathers pace with it, the communication and networking cables that attach the machines to the plant are being developed to cope with increasing data rates and physical speeds - all with high reliability. One weak link can halt production, but this can be avoided using the latest cables. Giuseppe Di Lorenzo reports.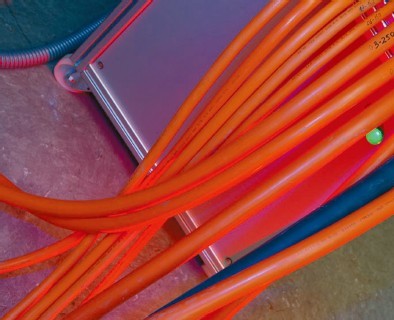 Fig.1: Testing cables - The aim is to surpass them in terms of performance, durability, chemical and oil-resistance, so that they offer the ideal combination of bending, tension and torsional strength required for their intended application.
DESPITE THE STILL difficult global economy, robotics and automation is still one of the fastest growing industries and it will continue. Generally speaking, the number of industrial robots has been increasing in Asia, slightly declining in the Americas, and levelling out in Europe1. Therefore, the annual value of the market will soon increase to the US$6.2bn (€4.6bn) achieved in 2008. If the cost of software, peripherals and systems engineering are included, this figure becomes $19bn (€14.2bn) worldwide.
The machine tool sector has seen resurgence after recent disappointing figures (following a boom year in 2008). Machine tools continue to be a steady and growing market worldwide in 2011, especially in China and India.
Cables provide power, control and data to industrial automation machines and robots. Even though wireless systems are becoming common in industrial networking applications, most use cable, and it is the cable that provides the crucial link. The cost of the cable compared with the machine it services may be very small, but if it fails, the whole process may come to an expensive halt. So how is cable design evolving to cope?
Machine tools to robotics
Most machine tools operate in two-dimensions but some work in three. As they become more complex and intelligent, they approach industrial automation or robotics, often using the Internet over industrial LANs.
The industrial robotics segment comprises immobile, single or multiple task robots having little interaction with humans or the surroundings. Such machines are automatically controlled, re-programmable, multipurpose manipulators, programmable in three or more axes. More recent models, which use a 2D image to develop a 3D image, can move through six axes: X, Y, Z, pitch, yaw and roll for precision handling.
For machine tools and robotics, the attached cables have to cope with mechanical stresses caused by repeated machine movements, an often difficult environment in terms of electromagnetic interference comma difficult fluids and onerous control data demands.
The impact on cables
There is constant pressure for automated machinery to operate at ever-faster speeds to provide higher levels of productivity and throughput - for example; robotic spot-welding machines routinely achieve repetition rates of several hundreds of welds per minute. This need for speed poses three main challenges for automation cables:
• Reduced weight to keep inertia as low as possible.
• Resistance to high stresses because of repeated accelerations
• Achieving a long cycle life under repeated bending and stretching cycles, and torsional cycling in the case of six-axis (3-D) machinery.
More specifically, the following are parameters that affect the design of industrial automation cables (including networking cables):
Mobility and sense - The latest generations of robots are being developed to have a sense of touch so that they can identify texture, detect small pressure changes and carry out extremely precise tasks. To achieve mobility and sense, robotic cables will have to be more flexible and reliable with the ability to deliver both data and energy, and handle overall network complexity.
Higher intelligence - With advances in microprocessor speeds and artificial intelligence, automation will make further gains as flexible automation tools. Multiple sensors and advanced mechanics will make it possible to automate jobs that have never been attempted before. To deliver higher intelligence, robotic cables must evolve from older AS-i-bus control cables to Profibus (12Mbps) and Profinet cables (100Mbps) for Industrial Ethernet LAN cables, which also deliver PoE to power machines, phones, cameras, etc.
Industrial Ethernet - Closely related to the above, is networking. Ethernet is rapidly becoming a common network connecting all devices, machine tools, robots and equipment on the factory floor with the front/back office.
Cable for manufacturing
For other parts of the manufacturing plant, different types of cable are required. For robotic applications, the latest robotic cables can carry energy and data on one or several cores. Such cables perform well under high torsion conditions, and have low break susceptibility under factory conditions. They are available in many sizes in various insulations to meet the operating conditions (often extreme heat) in plants. These insulations include polypropylene (PP), thermoplastic elastomer (TPE) and proprietary thermoplastic modified (TPM).
For production chain applications, there are cable types for machine tools and automated equipment. Power cables are used to carry the mainly 600 to 1000V to servos and motors for two-dimensional movements. These cables are extremely flexible and come in several categories according to the thickness of the stranded cores. According to specific types, these to the cables can contain one or two pairs to connect servo breaks and thermal sensors.
Encoder cables link the central processing unit, or CPU, to the machine for three-dimensional movement, and opening/closing functions. This cable controls the actual movement of the machine and has to meet all of the mechanical requirements of a power cable, like tight bending radius. Although this cable could represent a tiny part of a ..robot's... overall cost, its failure could bring production to a complete halt.
Encoder cables are custom-designed and tested to endure up to 10 million cycles of operation. When EMI is not a problem, unshielded power cables provide a costefficient solution for servomotors operating under harsh conditions. Finally hybrid cables combine power, control and data cores within a single cable. These tailor-made cables deliver high energy and control capability, meeting the needs of decentralised control systems.
For control applications,multi-strand miniature control cables are available having a small bending radius and a long life (up to five million cycles). These cables are used for simple onoff control for assembly line machines. Such relatively low-cost cables are the critical connection on a robot, and must deliver reliable, consistent performance in an often very aggressive environment.
For sensor-rich assembly lines, sensor cables are available to measure position, heat, liquid level, pressure and vibration, etc.
TPM cables include halogen-free and flameretardant properties to protect plants, equipment and personnel.
The result is greater efficiency and transparency along the entire production chain, with faster strategic decision-making.
To assure Internet networking, chain, control, bus and sensor cables on the machine, and Industrial Ethernet LAN solutions beyond the machine, must be combined for both management and production on a common platform and over longer distances. Modern cable ranges for industrial automation applications include everything from miniaturised control cables to state-of-the-art industrial Profinet cables to help achieve converged plant-wide Ethernet design and implementation.
The trend is from basic bus applications towards enhanced solutions and, eventually, wholly netbased control systems. At the lower end of the scale are AS-i-bus cables, which provide signal transmission for wider control purposes beyond simple servomotor functions. One Siemens - Nexans co-developed cable is conveniently flat, so that it fits into a special module with pins, making it fast and easy to connect with high security systems.
Profibus cables come in a dozen designs for complex control. Delivering up to 12Mbps, Profibus is widely used, especially in the automotive industry.
Compactness - Since the variety of automation functions is expanding, there is a pressing need to accommodate more factory floor diversity. This means smaller and lighter machines, often related to nanotechnology and nanoscale assembly. Micro-Electro-Mechanical Systems (MEMS) combined with nanotech sensors will not only be used for manufacturing ever-smaller products robotically, they will also be used within smart products themselves. This new generation of compact industrial equipment requires smaller, lighter, often miniaturised cables which make important space gains while delivering equal or superior levels of reliability and performance.
Standardisation and safety
A recent Japanese study2 notes a transition from basic industrial robots towards the symbiotic robot, capable of more autonomy, learning, recognition and even human interaction on the factory floor. However, it sees the greatest impediment to progress being a lack of standardisation - there is no common platform. Symbiotic robotic systems need cables and solutions that do not lock users into technological dead-ends. Backward compatibility is essential, especially in terms of copper LAN connectivity.
Safety is a growing concern. The production line is a dynamic entity that requires nearly continuous operation to optimise the investment/output ratio, so there must be no breakdowns or flowage stops. Equipment must operate reliably in often dangerous and hazardous conditions. To ensure worker safety, in all critical areas, cables should be halogen-free flame (or fire) retardant (HFFR), and designed for quick and easy removal and recycling. The cables must in addition be lead- and cadmium-free and be easy to recycle.
Incentives and expectations
To achieve recovery and growth, manufacturing industry has strong incentives to improve production processes through new robotic systems, so they want commercial off-the-shelf cable products that can assure interoperability and easy procurement. However, they also want high-end cables that can help lower 'expense per unit produced' , as well as enhance efficiency and reliability.
Therefore, the requirement of cable manufacturers is high performance cable for efficient integration and distributed control, quality, reliability and durability to avoid costly stoppages, plus availability and fast delivery for production line flexibility. Cables must also be resistant to harsh environments and impervious to EMI, safe for personnel, conform to international standards and be cross-industry compatible. Finally, they must provide excellent service.
Reliability
One weak link can interrupt the production chain and delay the delivery of a product resulting in financial loss. To prevent this, reliable dynamic cables are essential to assure the interconnection, control and process efficiency of machine tools, robots and flowlines. Such cables should conform to all major international safety standards, such as German (VDE), Canadian (CSA), American (ANSI), Chinese (CCC) and UL worldwide.
Efficiency begins with an up-front requirement analysis. Cable companies test existing industrial automation cables, subjecting them to dynamic operating loads that simulate realistic, in-service conditions. The aim is to surpass them in terms of performance, durability, chemical and oilresistance, so that they offer the ideal combination of bending, tension and torsional strength required for their intended application (Figures 1 and 2).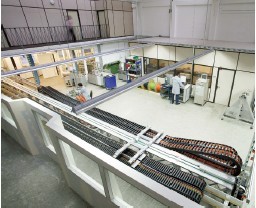 Fig.2: Testing facility - Nexans' Motion Application Centre (MAC).
Acceleration testing (Fig. 3) is now being carried out at 50ms-2, 10 times more than the previous level. At the same time, customers are now expecting cables to achieve a life of 20 million bending cycles - double the 10 million cycles that used to be accepted as an industry standard.

Fig.3: Acceleration testing - this is now being carried out at 50ms-2, 10 times more than the previous level.
This constant move from benchmarking to theory and then back to practical implementation results in customised designs, modularity and appropriate materials that can fit neatly into the entire production process. Industrial equipment manufacturers and leading cable makers together create standards to streamline automation worldwide.
C-Class Profinet cable
One of the latest network cables is a Profinet Type C trailing data cable with UL/AWM approval Style 20236 80oC 30V (Fig. 4). Type C cables are identified for special applications (eg highly flexible, permanent movement, vibration or torsion). This cable features four stranded barecopper barecopper conductors arranged around an optional centre filler with polyolefin insulation. On top of this is a covering layer of a halogen-free polymer compound followed by a wrapped screening layer of plastic/aluminium film. The outer sheath is made from flame-retardant and chemical resistant halogen free TPU.

Fig.4: A Profinet Type C trailing data cable - the need for high data performance and reliability were crucial in the development of Nexans' latest addition to the Motionline range.
In contrast with traditional Ethernet cables that comprise two twisted pairs, this cable is based upon a starquad configuration that offers the following advantages:
• The diameter has been reduced by around 20% - This enables a reduction in both the weight of the cable - reducing inertia and the bending radius (usually defined as around seven times the diameter).
• RT and IRT considerations - Delays can adversely affect Real Time (RT) and Isochronous Real Time (IRT) applications. A conventional twisted pair cable is designed with two different twist lengths between each pair in order to reduce the effects of electromagnetic interference between each pair - known as near-end cross-talk (NEXT). This creates different delay times between each pair in the region of 20ns/100m. Even this very small delay can have significant implications for RT and IRT applications. The use of modern cable twisting machines has enabled the use of the starquad configuration with four cores twisted in one step with the same twist length. This ensures identical data transmission delays between each pair.
• Matching connectors - A further advantage of the starquad design is that it matches the round four-pole M8/M12 connectors often used in industrial automation installations.
This cable design was subjected to extensive dynamic testing in drag chain simulations with a variety of combinations of speeds, accelerations and bending radius and in lengths of 0.5, 1.5, 3, 5 and 13m.
Dynamic data integrity
It is common practice to measure the data transmission capability of cables under static conditions 'on the drum'. In view of the demanding applications in which the Type C Profinet cable is used, data integrity testing is an integral part of dynamic test regimes. Therefore, throughout the test programme, not only was the physical condition of the cable monitored, data protocols were transmitted constantly and any bit failures logged to prove that data integrity is maintained even in extreme conditions (Figures 5 and 6).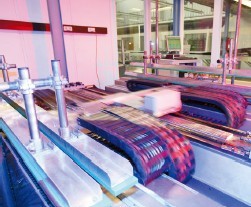 Fig. 5: Extensive dynamic testing - The Profinet Type C cable was tested as in drag chain applications with various combinations of speeds, accelerations, bending radii and lengths.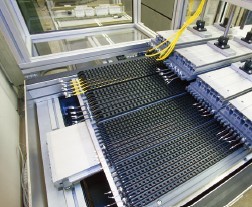 Fig. 6: Data integrity - In view of the demanding applications in which the Type C Profinet cable is used, data integrity testing an integral part of dynamic test regimes.
Giuseppe Di Lorenzo is global segment manager & commercial director for automation at Nexans
References
1. Executive summary of world robotics 2009 - Industrial robots and world robotics 2009 - Service robots.
2. By Masayoshi Yokomachi of the Machinery System Technology Development Department of NEDO