20.02.2020


Solutions for high-performance networks

The Kyland product range has been expanded with the Managed Ethernet Switches of the new SICOM 3000A series.
Read more...

19.02.2020


Renesas and 3db Access collaborate on UWB technology

Renesas and 3db Access will collaborate to bring secure ultra-wideband (UWB) technology to the Internet of Things (IoT), Industry 4.0, and connected vehicle applications.
Read more...

18.02.2020


Embedded EtherCAT solution

Deutschmann Automation has expanded its UNIGATE IC2 series and presents the new embedded solution UNIGATE IC2 EtherCAT.
Read more...

17.02.2020


The LPWAN market in 2020

Low-power wide area networks (LPWAN) are starting to become one of the drivers of the re-accelerating IoT market, according to IoT Analytics' latest LPWAN Market Report.
Read more...

14.02.2020


Low-power LTE gateway

Designed to connect remote devices to a cellular network, the Moxa OnCell 3120-LTE-1 Series allows users to easily deploy applications in various IIoT remote-access scenarios.
Read more...

13.02.2020


SPE Industrial Partner Network is growing

The SPE Industrial Partner Network has more than doubled its membership from seven to 16 companies since it was founded at the SPS fair in November 2019.
Read more...

12.02.2020


OPC UA Embedded Toolkit

Version 1.31 of the Softing uaToolkit Embedded adds metadata and discovery announcements to OPC UA field devices
Read more...

07.02.2020


Input/output unit for the IIoT

groov RIO from Opto 22 is an intelligent, Ethernet-based input/output unit that combines multi-signal, multifunction sensing with PoE-powered edge data processing.
Read more...

06.02.2020


Self-HostedVPN solution

Contemporary Controls is expanding its VPN solutions by introducing the Self-HostedVPN along with the current RemoteVPN service.
Read more...

30.01.2020


Mobile solution for HART configuration

Softing has teamed up with i.safe MOBILE and ProComSol to offer a complete solution for setting the parameters and configuring HART field devices in Android applications.
Read more...

Sponsors: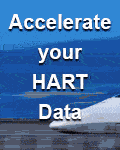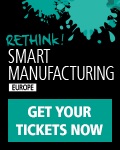 Get Social with us: