13.08.2020


Schneider Electric partners with Fortinet

To provide cybersecurity solutions that address the unique needs of OT network, Schneider Electric and Fortinet have joined in a strategic partnership.
Read more...

11.08.2020


Networking a biomass plant

For the control network of its biomass plant, Italian farm Roana uses CC-Link, connecting a series of Mitsubishi Electric factory automation components with a flexible industrial Ethernet solution delivering Gigabit bandwidth.
Read more...

10.08.2020


LTE routers for rail industry

Two new LTE routers complement the Westermo Ibex range of wireless solutions for reliable and secure data communications within rail applications.
Read more...

05.08.2020


Industrial Ethernet testing guidelines

A new guide outlining a comprehensive approach to reduce problems related to copper and fiber cabling has been released by Fluke Networks and Rockwell Automation.
Read more...

04.08.2020


Single-pair Ethernet PHY

The Microchip LAN8770 is compact, cost-effective, single-port 100BASE-T1 Ethernet PHY with asleep current of less than 15 ľA.
Read more...

31.07.2020


Gateway for smart rail applications

The EN50155-certified Kontron SR-TRACe-G40x edge server gateway is designed specifically for the rail transportation industry.
Read more...

30.07.2020


Edge automation integrates IT and OT

The Red Lion FlexEdge Intelligent Edge Automation Platform now combines the scalability of Linux with the Crimson 3.2 software, providing advanced networking, security, and automation functionality.
Read more...

29.07.2020


Small multiprotocol PC card

The new Hilscher CIFX M223090AE M.2 format PCI Express card adds real-time communications to PC-based systems.
Read more...

17.07.2020


SCADA systems and IT/OT connectivity

Christian Nomine of Mitsubishi Electric Europe comments on the latest trends in SCADA applications that are becoming an important element for IT/OT connectivity in industry.
Read more...

16.07.2020


Modular Ethernet switches

To meet the needs of growing connectivity requirements for industrial applications, Moxa has introduced the MDS-G4000 Series industrial DIN-rail modular managed Ethernet switches.
Read more...

Sponsors: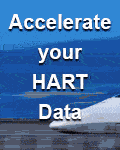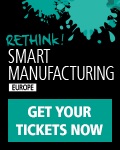 Get Social with us: