13.08.2019


Benefits of converged infrastructure

The Lanner HybridTCA converged infrastructure comes pre-integrated with Intel Xeon CPUs, network switches and storage.
Read more...

12.08.2019


Pi-based controller

Showing its committment to open controls, Contemporary Controls is offering low-cost controller products under the BASpi name which incorporate BACnet for communication and can be powered by the Raspberry Pi.
Read more...

09.08.2019


Industrial Ethernet LAN transformers

The WE-LAN AQ, designed for Industrial Ethernet applications, is expanding the LAN product range of Würth Elektronik
Read more...

08.08.2019


5G market report

A new research report from Compass Intelligence covers the 5G market 2019 – 2024 by technology, infrastructure, industry vertical, region and capabilities.
Read more...

07.08.2019


How Electricity North West enhanced cybersecurity

Electricity North West, the power network operator for the North West of England, turned to Westermo to enhance cybersecurity and reduce the lifecycle costs of its data communications network.
Read more...

06.08.2019


Sinumerik OPC UA gateway

The new uaGate 840D gateway from Softing allows to access the complete data from Sinumerik 840D machine tools via the OPC UA standard and use it directly in Industrie 4.0 applications.
Read more...

05.08.2019


End-to-end security from edge to cloud

For advanced protection of its IoT Edge Gateways, Eurotech has integrated the Infineon Trusted Platform Module (TPM).
Read more...

02.08.2019


CANopen/IO-Link specification

The nonprofit CAN in Automation (CiA) association has released the CiA 463 series standardizing the gateway between CANopen resp. CANopen FD networks and I/O-Link.
Read more...

01.08.2019


MindSphere World Taiwan and Japan

With its first member meeting and board member meeting in Taipei, the MindSphere World association in Taiwan and Japan has been preliminary established.
Read more...

31.07.2019


Optimizing smart grid networks

The compact, low power consumption RELY-REC 1.0 from Relyum is a digital traffic recorder designed for smart grid applications.
Read more...

Sponsors: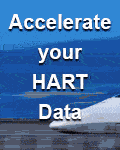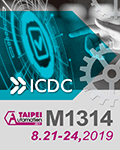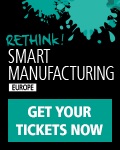 Get Social with us: