04.12.2019


OneWireless IoT Module

By supplying ISA100 Wireless and WirelessHART connectivity to Cisco's next-generation Wi-Fi Access Point, Honeywell's OneWireless IoT Module can help users increase industrial plant productivity.
Read more...

02.12.2019


TSN Ethernet switch

A new machine switch from B&R Automation is designed to set up data communication networks using the vendor-agnostic communication solution OPC UA over TSN.
Read more...

29.11.2019


Platform for IoT data acquisition

A new IoT gateway from WoMaster supports cellular LTE / NBIot / 802.11ac WLAN wireless technologies, and features two GbE WAN/LAN ports and two serial ports.
Read more...

25.11.2019


Unified network infrastructure

At the SPS trade show, Moxa will present its framework for a truly unified network infrastructure enabled by its Time-sensitive Networking (TSN) technologies.
Read more...

22.11.2019


Robust, low-latency PHY technology

A new robust, industrial Ethernet physical layer (PHY) product from Analog Devices, Inc. is designed to help manufacturers address key Industry 4.0 and smart factory communication challenges.
Read more...

21.11.2019


Layer 3 Ethernet switch

The new NT328G Layer 3 Ethernet switch from Red Lion Controls features a flexible mix of copper and fiber ports, allowing for a large variety of connection options.
Read more...

20.11.2019


I/O system with IP67 protection

The new Wago I/O System Field with IP67 protection supports all major Ethernet, fieldbus and Industrial IoT standards.
Read more...

19.11.2019


BMW Group opts for Industrial PC technology

According to a recently signed agreement, Beckhoff Automation will supply the BMW Group with Industrial PC (IPC) technology for use in car manufacturing through 2030.
Read more...

18.11.2019


Servo motor with Ethernet connectivity

The new SV160E2 from Advanced Micro Controls Inc. (AMCI) incorporates a servo motor, drive, controller, and Ethernet interfaces in a single unit.
Read more...

15.11.2019


Single Pair Ethernet Industrial Partner Network

An open partner network for companies actively promoting Single Pair Ethernet has been established by Harting, TE Connectivity, Hirose, Würth Elektronik, Leoni, Murrelektronik and Softing IT Networks.
Read more...

Sponsors: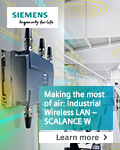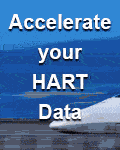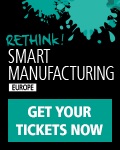 Get Social with us: