15.06.2020


Standardized Single Pair Ethernet connector

The Panduit IEC 63171-1 (Variant 1) Single Pair Ethernet connector style has been approved by ISO IEC SC48B.
Read more...

10.06.2020


Software platform for time-critical IoT systems

Edge XRT is designed to provide low latency, real-time processing capabilities, suitable for high performance IoT Edge spplications.
Read more...

08.06.2020


European GAIA-X initiative

The data space initiative, which is driven by the GAIA-X Foundation, aims to achieve a secure, trustworthy data infrastructure and thus the digital sovereignty of Europe.
Read more...

05.06.2020


IO-Link Wireless bridge

TigoBridge from CoreTigo is an IO-Link Wireless component that enables the communication of industrial sensors, actuators and devices.
Read more...

04.06.2020


Lite industrial IoT gateways

The R1500 & R1510 lite industrial IoT gateways are the first products in a new Lite Industrial product line from Robustel.
Read more...

03.06.2020


Motion control market hit by Covid-19

Automation market research specialists Interact Analysis has published an update to its motion control market report.
Read more...

28.05.2020


Software configurable industrial I/O

The new software configurable I/O product line for building control and process automation from Analog Devices allows greater control system flexibility.
Read more...

27.05.2020


Cellular internet connectivity for remote assets

The Anybus Wireless Bolt IoT from HMS Networks enables reliable cellular-based internet connectivity for assets in the field, using NB-IoT and CAT-M1.
Read more...

26.05.2020


New Ethernet switch platform

To meet the needs of future data communication networks, Westermo has developed a next generation industrial Ethernet switch platform.
Read more...

25.05.2020


Digital cable code

Digital cable code and cloud marking are two concepts from Lapp Kabel for collecting the data generated during the use of a cable.
Read more...

Sponsors: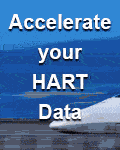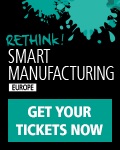 Get Social with us: