01.09.2020


Automation platform with Profinet interface

The Profinet interfaces for the Festo CPX automation platform have been upgraded with new features, including S2 system redundancy.
Read more...

31.08.2020


Lapp joins SPE Industrial Partner Network

Different Single-pair Ethernet (SPE) standards have been introduced into the standardization process and are now competing in the market. Lapp has now decided to join the SPE Industrial Partner Network.
Read more...

26.08.2020


Asset tracking and smart building IoT kits

To simplify ioT deployment, Semtech has developed Asset Tracking and Smart Building Kits together with Amazon Web Services (AWS) and TensorIoT.
Read more...

21.08.2020


Connecting field devices to AWS IoT

Extending its commitment as a Select Technology Partner in the AWS Partner Network, Eurotech announces the software qualification of its Eurotech Everyware Software Framework with AWS IoT Core.
Read more...

20.08.2020


Toolbox for industrial analytics

The new Uptake Scout - The Data Science Studio is designed to put all the tools to create state-of-the-art industrial analytics into the hands of customers.
Read more...

19.08.2020


Laboratory Agnostic Device Standard based on OPC UA

The OPC Foundation announces the establishment of the new "Laboratory Agnostic Device Standard (LADS) based on OPC UA" as a "Joint Working Group" (JWG) together with the industry associations SPECTARIS and VDMA.
Read more...

17.08.2020


EtherCAT I/O for conveyor control

The new EP7402 EtherCAT Box from Beckhoff is designed to make the control architecture and cabling of roller conveyor systems more efficient.
Read more...

13.08.2020


Schneider Electric partners with Fortinet

To provide cybersecurity solutions that address the unique needs of OT network, Schneider Electric and Fortinet have joined in a strategic partnership.
Read more...

11.08.2020


Networking a biomass plant

For the control network of its biomass plant, Italian farm Roana uses CC-Link, connecting a series of Mitsubishi Electric factory automation components with a flexible industrial Ethernet solution delivering Gigabit bandwidth.
Read more...

10.08.2020


LTE routers for rail industry

Two new LTE routers complement the Westermo Ibex range of wireless solutions for reliable and secure data communications within rail applications.
Read more...

Sponsors: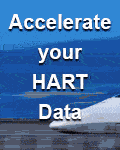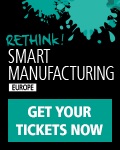 Get Social with us: