02.08.2019


CANopen/IO-Link specification

The nonprofit CAN in Automation (CiA) association has released the CiA 463 series standardizing the gateway between CANopen resp. CANopen FD networks and I/O-Link.
Read more...

01.08.2019


MindSphere World Taiwan and Japan

With its first member meeting and board member meeting in Taipei, the MindSphere World association in Taiwan and Japan has been preliminary established.
Read more...

31.07.2019


Optimizing smart grid networks

The compact, low power consumption RELY-REC 1.0 from Relyum is a digital traffic recorder designed for smart grid applications.
Read more...

30.07.2019


NAMUR Open Architecture in process automation

At the upcoming NAMUR Annual General Meeting. Phoenix Contact will present implementations of NAMUR Open Architecture use cases suitable for industrial applications.
Read more...

29.07.2019


M2M connections to exceed 1.6 billion by 2024

A new study from Juniper Research has found that the global number of cellular M2M connections will reach 1.6 billion by 2024; rising from 596 million in 2019.
Read more...

26.07.2019


Gateways support EtherNet/IP to Modbus

A new product family within the Pepperl+Fuchs Comtrol DeviceMaster industrial gateway allows communication between EtherNet/IP controllers and Modbus master controllers.
Read more...

19.07.2019


Safety over EtherCAT Plug Fest

The first Safety over EtherCAT Plug Fest was a success, with numerous manufacturers of EtherCAT safety master and slave devices testing the interoperability of their FSoE solutions and exchanging knowledge.
Read more...

17.07.2019


Westermo acquires Neratec

Westermo has acquired Neratec Solutions AG, a Swiss technology company specialized in WLAN products with a focus on reliable wireless communication solutions for the train and trackside sector.
Read more...

15.07.2019


Weidmüller invests in ORing

To strengthens its strategic partnership and technological cooperation with ORing Networking Corporation, the Weidmuller Group has acquired a minority stake in ORing.
Read more...

12.07.2019


Moxa Joins the Open Invention Network

Open Invention Network (OIN), the largest patent non-aggression community, announces that Moxa has joined as a community member.
Read more...

Sponsors: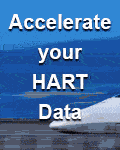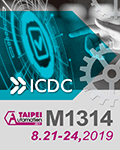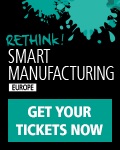 Get Social with us: