17.03.2020


Free network diagnostic software

During the current Corona virus crisis, Procentec makes its network diagnostic software Osiris available for free to companies that keep critical infrastructure running.
Read more...

16.03.2020


ix Industrial connector partnership

Hirose expands the infrastructure for future Ethernet communication design by partnering with Amphenol on the ix Industrial connector technology.
Read more...

13.03.2020


Position indicators with IO-Link

Rovema, a leading manufacturer of packaging systems in the food sector, relies on monitoring size changeover using the AP10 electronic position indicators with IO link from Siko.
Read more...

12.03.2020


Asset management for OT cybersecurity

The Herakles network management system developed by AIT Solutions is a versatile monitoring and predictive maintenance system for the entire life cycle of a machine or plant.
Read more...

11.03.2020


Gateway between cloud, IT and production

To link cloud, in-company IT and production, Siemens has launched the Simatic IOT2050, a gateway based on the TI ARM processor family.
Read more...

09.03.2020


Marvell and Analog Devices collaborate for integrated 5G solutions

A technology collaboration leveraging Marvellís 5G digital platform and Analog Devices' wideband RF transceiver technology aims to deliver fully optimized solutions for 5G base stations.
Read more...

05.03.2020


Servo drives for distributed field installation

The new AMI812x series of integrated servo drives from Beckhoff integrate servomotor, output stage and fieldbus connection in a space-saving design.
Read more...

04.03.2020


Intelligent edge automation

The FlexEdge intelligent edge automation platform from Red Lion Controls brings a new degree of versatility to edge computing while providing point-and-click simplicity.
Read more...

03.03.2020


High performance firewall

The Hirschmann EAGLE next-generation industrial firewall from Belden is designed to meet the evolving cybersecurity demands of todayís industrial automation networks.
Read more...

28.02.2020


Safe level crossings with Profinet

UPZ Sitech in Halle, Germany has developed a mobile level crossing protection sys≠tem based on a Simatic S7≠1500F fail≠safe control with Profinet inteface.
Read more...

Sponsors: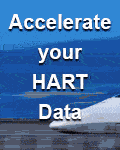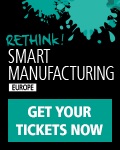 Get Social with us: