27.10.2020


UL joins ISA Global Cybersecurity Alliance

Global safety science company UL is joining the International Society of Automation (ISA) Global Cybersecurity Alliance (ISAGCA) as a founding member.
Read more...

20.10.2020


High-performance EtherCAT I/O terminals

New Beckhoff EtherCAT terminals acquire incremental signals with frequencies up to 5 MHz and feature numerous parameterization options.
Read more...

19.10.2020


15 years SmartFactory Kaiserslautern

In 2005, seven companies founded the technology initiative SmartFactory KL, in Kaiserslautern, Germany. 15 years later, more than 50 member companies are working here to develop future production methods.
Read more...

13.10.2020


Emerson CTO Peter Zornio joins OPC Board of Directors

The OPC Foundation announces Emerson has joined its Board of Directors and welcomes Peter Zornio, Chief Technology Officer for Emerson Automation Solutions, as Emersonís representative.
Read more...

09.10.2020


Connecting controllers with IIoT applications

The new version v1.20 of the Softing edgeConnector Siemens allows to connect a variety of Simatic-S7 controllers with industrial IoT applications.
Read more...

08.10.2020


HMS acquires Procentec

As of 1st of October 2020, HMS Industrial Networks AB has acquired 70% of all shares in the Dutch company Procentec B.V.
Read more...

07.10.2020


World Economic Forum 4IR award

The Schneider Electric Smart Factory in Lexington, KY, has earned a 4th Industrial Revolution (4IR) Advanced Lighthouse designation by the World Economic Forum.
Read more...

05.10.2020


Rockwell acquires cybersecurity company

With the acquisition of Oylo, Rockwell Automation further expands its offering of cybersecurity services available to the industrial market.
Read more...

29.09.2020


Bluetooth module for advanced applications

The high performance NORA-B1 Bluetooth module from u-blox hosts an Arm Cortex M33 dual core MCU and brings advanced security functionality to short range radio applications.
Read more...

28.09.2020


Valve system with embedded wireless connectivity

A wireless automatic recovery module for the Emerson Aventics G3 fieldbus platform makes it easy for technicians to perform pneumatic valve system commissioning and diagnostics from a mobile device.
Read more...

Sponsors: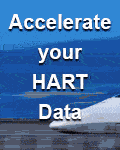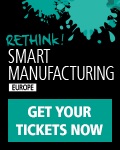 Get Social with us: