06.09.2019


Low power IoT market

A new study from Juniper Research found that service revenues from low power IoT technologies will exceed $2.6 billion by 2024, rising from $290 million in 2019.
Read more...

05.09.2019


Enhanced secure remote access

The firmware update 1.4.1 for the Opto 22 groov EPIC Edge Programmable Industrial Controller enhances secure remote access with VPN, and adds Inductive Automation Ignition options.
Read more...

04.09.2019


Water treatment monitoring app

To improve processes and cut costs associated with maintaining customer facilities, water treatment specialist EnWat uses an app developed by the Siemens MindSphere Application Center.
Read more...

03.09.2019


Wearable connected technology

Braskem Idesa has adopted a hands-free, wearable connected technology solution from Honeywell for its plant in Veracruz, Mexico to improve productivity and provide critical insights effectively to support workers in the field.
Read more...

02.09.2019


Phoenix Contact joins BACnet

The BACnet International industry association supports the global application of the BACnet protocol. Phoenix Contact has now become an official member of this association.
Read more...

29.08.2019


Edge server for the energy sector

A new rugged class of embedded edge server technologies from congatec is designed for the digitization of the upstream and midstream oil and gas industry.
Read more...

28.08.2019


IoT cloud applications gateway

The new WR302G-EC/WR312G-EC/WR322GR-EC edge computing platform from WoMaster is designed for IoT data acquisition to cloud applications.
Read more...

26.08.2019


Wi-Fi Connectivity Cloud Kit

The new Renesas RX65N Cloud Kit features onboard Wi-Fi, environmental, light and inertial sensors, and support for Amazon FreeRTOS connected to Amazon Web Services (AWS).
Read more...

22.08.2019


New RFID communication modules

Following the successful introduction of the Simatic RFID com­munication modules, Siemens is launching two additional devices on the market, the Simatic RF186CI and RF188CI.
Read more...

21.08.2019


Driving Industry 4.0 with CC-Link IE

As businesses are embarking on their journeys to build the Factory of the Future, Phoenix Contact is committed in helping its customers with futureproof solutions. Ensuring CLPA conformance for their CC-Link IE compatible network devices is a key aspect of Phoenix Contact's strategy.
Read more...

Sponsors: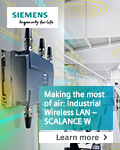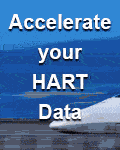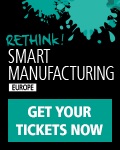 Get Social with us: