19.06.2019


Industrial switch for high-speed communication

With the new MSM60 module, the Belden MSP40 Full Gigabit Ethernet Layer 3 switch now features the option for 10 Gigabit uplink ports to meet increasing bandwidth needs.
Read more...

18.06.2019


Simplified Profibus integration

The new version 1.20 of Softing's Modbus to Profibus gateways adds redundancy for critical process control applications and XML import for simplified integration into Schneider Electric engineering systems.
Read more...

17.06.2019


Connectors for demanding Ethernet applications

The Provertha portfolio of compact M8 connection solutions has been extended with versions in stainless steel, featuring A-coding and crimp termination.
Read more...

14.06.2019


TSN discussion at ARC Industry Forum Europe

At the ARC Industry Forum Europe 2019, the CC-Link Partner Association hosted a forum discussion on how to drive the digital transformation of businesses with Time Sensitive Networking (TSN).
Read more...

13.06.2019


5G-ready cellular module

A new 5G-ready cellular module from u-blox offers end-to-end device and data security, and is designed for mission-critical or long life cycle IoT applications.
Read more...

11.06.2019


Servo drive with ix Industrial connector

The Hirose IEC standard compliant compact IX Industrial connector is now installed on the Siemens Sinamics S210 servo drive.
Read more...

04.06.2019


Blockout and lock-in devices

Physical security solutions from Panduit help control access to automation devices and can be effective additions to other layers of security in contemporary control systems.
Read more...

03.06.2019


PoE cable verifier

The Fluke MicroScanner PoE is designed to speed the installation and troubleshooting of Power over Ethernet (PoE) devices, including those supporting the new high power 802.3bt standard.
Read more...

01.06.2019


Cost-effective managed switches

The Contemporary Controls EISK8M Series offers a compact rugged managed 10/100Mbps Ethernet switch with a choice of eight copper ports or a mix of six copper and two fiber ports.
Read more...

24.05.2019


Focus on intelligent manufacturing

The positioning and concept of the exhibition "Intelligent Manufacturing & Integrated Solutions" (iManufacturing) in Shanghai, China has gained more and more attention and recognition.
Read more...

Sponsors: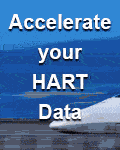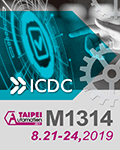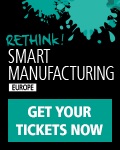 Get Social with us: