Controllers
Gateways
IO devices
Modems
Serial interface
Tranceivers
Digi International GmbH

Wavespeed/S
Standalone Bluetooth-compatible solution for wireless RS-232 serial cable replacement. Instantly inc...

Read more...
---
Initium Co. Ltd

Promi-SD, Promi-MSP
Cost effective solution of Wireless Serial Communications by Bluetooth technology. Replacing convent...

Read more...
---
Lantronix

WiBox
Network industrial equipment with 802.11 b/g wireless. Two DB9 DTE serial ports supporting RS-232, R...

Read more...
---
Locus Inc.

OS2400-Ethernet-STE
Serial-to-Ethernet. 2.4 GHz, license-free, frequency hopping spread spectrum. Radio contains serial ...

Read more...
---
ORing Industrial Networking Corp.

IDS-5000 Industrial Security Device
IDS-5000 series are innovative device server which offers many powerful features for HW & SW redunda...

Read more...
---
Sponsors: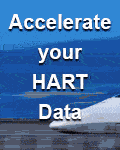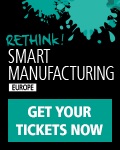 Get Social with us: