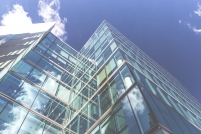 Molex Joins EnOcean Alliance
Molex has joined the EnOcean Alliance and will integrate the EnOcean energy harvesting technology into its Transcend® Network Connected Lighting system. The EnOcean Alliance is sponsored by EnOcean GmbH, inventor of the patented energy harvest wireless technology for use in building automation, smart home applications and the Internet of Things (IoT).
"The Transcend lighting solution integrates next-generation technology from several manufacturers and the integration of EnOcean energy harvesting technology will make our system stronger and more adaptable," said Giovanni Frezza, group product manager, Molex. "The EnOcean standard combines field-proven wireless technology with the sustainable principle of energy harvesting. As part of the innovative EnOcean ecosystem, we now can offer our customers this industry-leading solution. The ability to add EnOcean devices into Transcend Ethernet-based network connected infrastructure offers new possibilities for efficient smart building implementations." According to Frezza, the EnOcean energy harvesting standard aligns well with the intelligent, low-voltage Transcend system, which both powers and controls LED light fixtures and other devices, providing an array of applications that enable the digital ceiling and smart building convergence over IP.
"We are delighted that Molex has joined the alliance," said Graham Martin, chairman of the EnOcean Alliance. "Our ecosystem will benefit greatly from the addition of Molex, with its extensive knowledge of PoE lighting. As the Smart Building concept grows, the EnOcean Alliance will help accelerate its adoption."