Wireless network deployment tool
Moxa: New AeroMag technology is a fast and easy-to-use wireless network deployment tool that allows users to easily use wireless networks.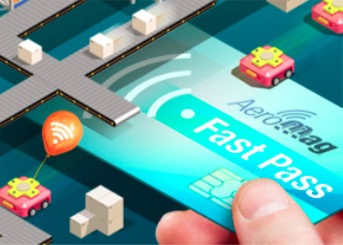 During on-site operations, AeroMag scans the on-site environment and sets the optimal Wi-Fi channel for devices. This technology can configure all basic wireless settings in a single step and eliminates the need to adjust multiple device configurations when adding new devices into existing networks.
The technology was developed to reduce the time engineers spend on configuring devices and optimizing wireless connections. During the initial setup stage, AeroMag performs all of the basic configuration that is required to establish wireless connections, including setting the SSID, WPA2 password, RF type, and channel. As on-site environments can be unpredictable, the installation and system operation phase often requires engineers to find the optimal channel and then make adjustments.
AeroMag takes care of all the settings throughout the wireless network lifecycle, which means engineers do not have to perform complex wireless configuration and can enjoy continuous wireless connectivity for their daily operations.