22.05.2020


Promoted content: Streamline Processes. Increase Productivity.

Softing gateways for multi-protocol process control and asset management create the basis for more efficiency and flexibility in process automation.
Read more...

21.05.2020


Extracting actionable insights from available data

Frost & Sullivan recognizes Uniper with the 2020 Global Product Leadership Award for its IIoT platform Enerlytics.
Read more...

15.05.2020


The need for smarter cities

While the coronavirus pandemic raises many questions, it also forces us to reflect on how our cities can become more human-centric and resilient.
Read more...

14.05.2020


MCU with Bluetooth 5.0

The RA microcontroller from Renesas are now available with integrated Bluetooth 5.0 Low Energy radio.
Read more...

13.05.2020


LoRa expands Board of Directors

Representatives from Amazon Web Services, Charter Communications, Netze BW GmbH, and Senet have joined the LoRa Alliance Board of Directors.
Read more...

12.05.2020


Virtual industrial services

For on-site maintenance tasks, Bilfinger is offering augmented reality (AR) glasses that allow personnel to connect with experts at other locations.
Read more...

11.05.2020


Eurotech wins IoT Excellence Award

The Eurotech ReliaGATE 10-14 Edge gateway has been awarded the 2019 IoT Excellence Award, presented by TMC and Crossfire Media.
Read more...

08.05.2020


Wireless rapid development kit

The WCI Rapid Development Kit from Centero includes everything needed to develop ISA100 Wireless certified field instruments.
Read more...

06.05.2020


Multifunction Ethernet-based edge I/O

The latest Opto 22 groov EPIC firmware adds support for multi-signal, multifunction Ethernet-based groov RIO edge I/O.
Read more...

05.05.2020


Pandemic to accelerate IoT adoption

A new study from Juniper Research predicts that businesses seeking greater resilience against external disruptions will enable the IoT market to overcome the anticipated economic slowdown.
Read more...

Sponsors: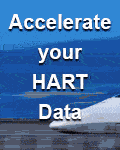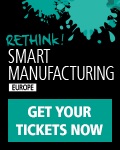 Get Social with us: