28.02.2020


Safe level crossings with Profinet

UPZ Sitech in Halle, Germany has developed a mobile level crossing protection sys­tem based on a Simatic S7­1500F fail­safe control with Profinet inteface.
Read more...

27.02.2020


IIoT-connected motor drive

The Drives & Motion division of Yaskawa introduces the GA500 Industrial Microdrive, which offers a wide range of IIoT connectivity options.
Read more...

24.02.2020


Eurotech joins the AWS Partner Network

Extending its long-lasting relationship with Amazon Web Services (AWS), Eurotech is now a Select Technology Partner in the AWS Partner Network (APN).
Read more...

22.02.2020


Open Manufacturing Platform expands

Anheuser-Busch InBev, BMW Group, Bosch Group, Microsoft, ZF Friedrichshafen AG have been named Open Manufacturing Platform (OMP) steering committee members.
Read more...

21.02.2020


Compact Ethernet switches

Thanks to their highly compact design, the unmanaged Ethernet switches from Helmholz have a width of only 49 mm in the 5 port version or 65 mm for 8 ports.
Read more...

20.02.2020


Solutions for high-performance networks

The Kyland product range has been expanded with the Managed Ethernet Switches of the new SICOM 3000A series.
Read more...

19.02.2020


Renesas and 3db Access collaborate on UWB technology

Renesas and 3db Access will collaborate to bring secure ultra-wideband (UWB) technology to the Internet of Things (IoT), Industry 4.0, and connected vehicle applications.
Read more...

18.02.2020


Embedded EtherCAT solution

Deutschmann Automation has expanded its UNIGATE IC2 series and presents the new embedded solution UNIGATE IC2 EtherCAT.
Read more...

17.02.2020


The LPWAN market in 2020

Low-power wide area networks (LPWAN) are starting to become one of the drivers of the re-accelerating IoT market, according to IoT Analytics' latest LPWAN Market Report.
Read more...

14.02.2020


Low-power LTE gateway

Designed to connect remote devices to a cellular network, the Moxa OnCell 3120-LTE-1 Series allows users to easily deploy applications in various IIoT remote-access scenarios.
Read more...

Sponsors: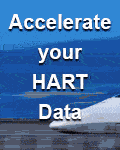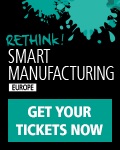 Get Social with us: