24.01.2020


We wish you a happy Year of the Rat

To all our readers, partners, friends who celebrate Lunar New Year, Industrial Ethernet Book wishes you a very happy Year of the Rat.
Read more...

23.01.2020


Smart Factory survey

A Europe-wide survey of over 200 manufacturers with more than 500 employees shows that deployment of Smart Factory initiatives is currently running at around 63% and is set to grow rapidly over the next five years.
Read more...

22.01.2020


Smart grid gateways

The Ixxat SG-gateways from HMS enable data exchange between IEC61850 or IEC60870-5-104 based energy networks and common fieldbus and Industrial Ethernet systems.
Read more...

20.01.2020


Cybersecurity appliance

The Tripwire Industrial Appliance is designed to provide industrial organizations a one-box solution for gaining visibility into their OT networks through a passive asset discovery approach.
Read more...

14.01.2020


Wired and wireless IP routers

The Skorpion series of IP routers from Contemporary Controls is designed to ease the integration of new machines into an existing factory automation network.
Read more...

09.01.2020


Rockwell and Accenture create digital solutions

To help industrial clients move beyond existing manufacturing solutions, Rockwell and Accenture's Industry X.0 have announced plans to jointly develop industrial digital solutions.
Read more...

08.01.2020


First industrial standalone 5G network

The first private 5G standalone network in a real industrial environment using the 3.7-3.8GHz band has been implemented by Siemens and Qualcomm.
Read more...

07.01.2020


CC-Link IE TSN compatible products

At SPS Smart Production Solutions in Nuremberg, Germany, the CLPA was showcasing the first CC-Link IE TSN compatible automation products from Mitsubishi Electric.
Read more...

06.01.2020


Network defense solution

The Moxa Industrial Network Defense Solution is specially designed to secure industrial networks from both an OT and IT perspective to better address the market demand for a comprehensive cybersecurity solution.
Read more...

30.12.2019


EtherCAT Slave Controller SoC solution

In response to the rapidly growing smart manufacturing market demand, ASIX Electronics announces a new generation EtherCAT Slave Controller SoC, designed to provide designers a small package size and easy-design EtherCAT solution.
Read more...

Sponsors: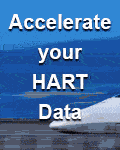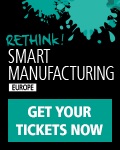 Get Social with us: