26.03.2020


64 temperatures into SCADA via Ethernet

he HES HART to Ethernet Gateway System converts HART data to Modbus/TCP and thus opens up the option to bring the data into the host using Ethernet.
Read more...

24.03.2020


IIoT market to reach $ 118 mio by 2025

A new report by Valuates predicts that the global Industrial IoT (IIoT) market size will grow to USD 118,413.63 million by 2025.
Read more...

20.03.2020


Moxa joins OpenChain Project

The OpenChain Project, an initiative by the Linux Foundation to streamline open source compliance, announces that Moxa has joined as a Platinum member.
Read more...

19.03.2020


Embedded IoT solutions for rapid prototyping

Microchip launches a range of embedded IoT solutions, enabling developers to easily connect to any cloud using Wi-Fi, Bluetooth and narrow band 5G technologies.
Read more...

18.03.2020


Faurecia joins eSync Alliance

The eSync Alliance announces that Faurecia, one of the world's leading automotive technology companies, has become its latest member.
Read more...

17.03.2020


Free network diagnostic software

During the current Corona virus crisis, Procentec makes its network diagnostic software Osiris available for free to companies that keep critical infrastructure running.
Read more...

13.03.2020


Position indicators with IO-Link

Rovema, a leading manufacturer of packaging systems in the food sector, relies on monitoring size changeover using the AP10 electronic position indicators with IO link from Siko.
Read more...

12.03.2020


Asset management for OT cybersecurity

The Herakles network management system developed by AIT Solutions is a versatile monitoring and predictive maintenance system for the entire life cycle of a machine or plant.
Read more...

11.03.2020


Gateway between cloud, IT and production

To link cloud, in-company IT and production, Siemens has launched the Simatic IOT2050, a gateway based on the TI ARM processor family.
Read more...

09.03.2020


Marvell and Analog Devices collaborate for integrated 5G solutions

A technology collaboration leveraging Marvell's 5G digital platform and Analog Devices' wideband RF transceiver technology aims to deliver fully optimized solutions for 5G base stations.
Read more...

Sponsors: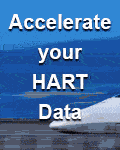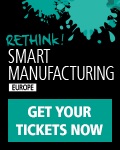 Get Social with us: