Welcome to the Industrial Ethernet Book Product Editing Area.
If your company already exists in the Directory, please select your Company Name from the dropdown box below and enter your password. This will take you to your company´s Editing page where you can add, edit or delete any of your product and supplier information that appears in the printed and online versions of the Industrial Ethernet Book. Please click here if you have not received or forgotten your password and it will be emailed to you.
Please note your password is CASE sensitive.
If your company doesn´t appear in the list below, please click here to register with the Industrial Ethernet Book.
Sponsors: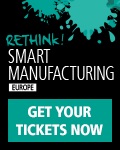 Get Social with us: