Products/
Network Infrastructure

Adapters
Bridges
Cables
Connectors
Converters
Gateways
Hubs
Power Supplies
Routers
Serial Interface
Servers
Surge Protectors
Switches
Transceiver
Wireless


DiMoto

DM-PCI
Di Moto?s Ethernet POF PCI network card replaces your Ethernet Twisted Pair PCI card, enabling fast ...

Read more...
---
DiMoto

DM-USB
Di Moto's robust, compact and self-powered adapter plugs into your USB port, providing instant conne...

Read more...
---
Miltronic AB

M12 to RJ45 adapter
Adapter for 8-pol M12 schield connector to RJ45. From IP67 to IP20.

Read more...
---
Phoenix Contact GmbH & Co.KG

CAT5 Terminal BOX
DIN-Rail mountable connection unit (mini patch field) as an alternative to on site RJ45 connector as...

Read more...
---
Reichle & De-Massari AG

DRM 45
The DRM45 makes the data technology installation onto the 35mm top hat rail easy. The adapter is sim...

Read more...
---
Sponsors: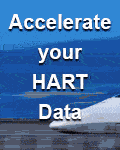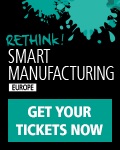 Get Social with us: