IEB Media
Free Subscription
Your source for industrial networking and IIoT technology features, special reports, new products and more — delivered free twice a month to your inbox.
Why Subscribe?
The Industrial Ethernet Book is the only publication worldwide dedicated to Industrial Ethernet networking and the IIoT. Since 1999, our goal has been to provide in-depth technical articles, case studies, new products and industry news...a commitment that we are continuing today. Thanks for subscribing!
Latest Issues
View online and/or download latest issues of the Industrial Ethernet Book.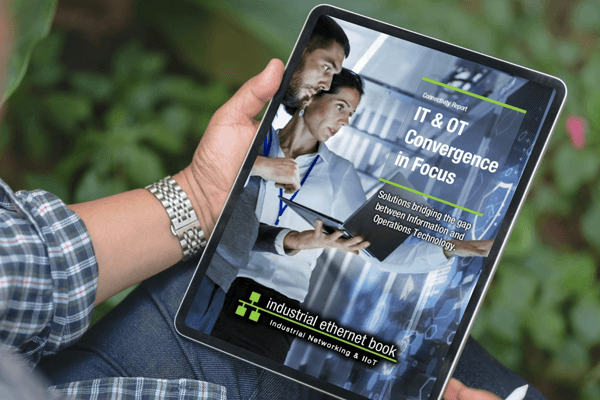 Special Reports
Bonus editorial on trending topics such as Industrial 5G, IT-OT Convergence, TSN, Single Pair Ethernet and OPC UA.
Product Showcases
Extensive coverage of new products, and showcase supplements offering in-depth coverage of leading product categories.
Delivered Twice a Month
Bi-monthly email newsletter provides links to featured articles, new products and technology reports.
IEB Media
Your Source for Industrial Networking and the IIoT
The Industrial Ethernet Book offers the deepest archive of technical articles on Industrial Ethernet and the IIoT on the web, along with coverage of new products and the latest industry news.
View EBook Archive