Products/
Services

Consultants
Designers
Diagnostics
Integrators
Maintenance
Training


AMA-Systems GmbH

Design
AMA-Systems GMBH offers Design services specialised for real time-communication between factory floo...

Read more...
---
Appliance-Lab

Appliance-Lab
Pioneering the development of information appliance servers since 1996, Appliance-Lab provides softw...

Read more...
---
BEC Engineering Pty Ltd

Designers
Ethernet for SCADA and Industrial Automation.

Read more...
---
CAS

Critical project support
Up to 1000 engineering hours over one-year period. Support hours can be used for custom software dev...

Read more...
---
CAS

Hot Button
Up to one week of emergency on-site assistance (custom development, debugging, design support, proje...

Read more...
---
Sponsors: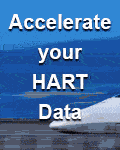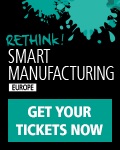 Get Social with us: