Technology
July 15, 2021
Flexible SCADA brings big savings for midstream water company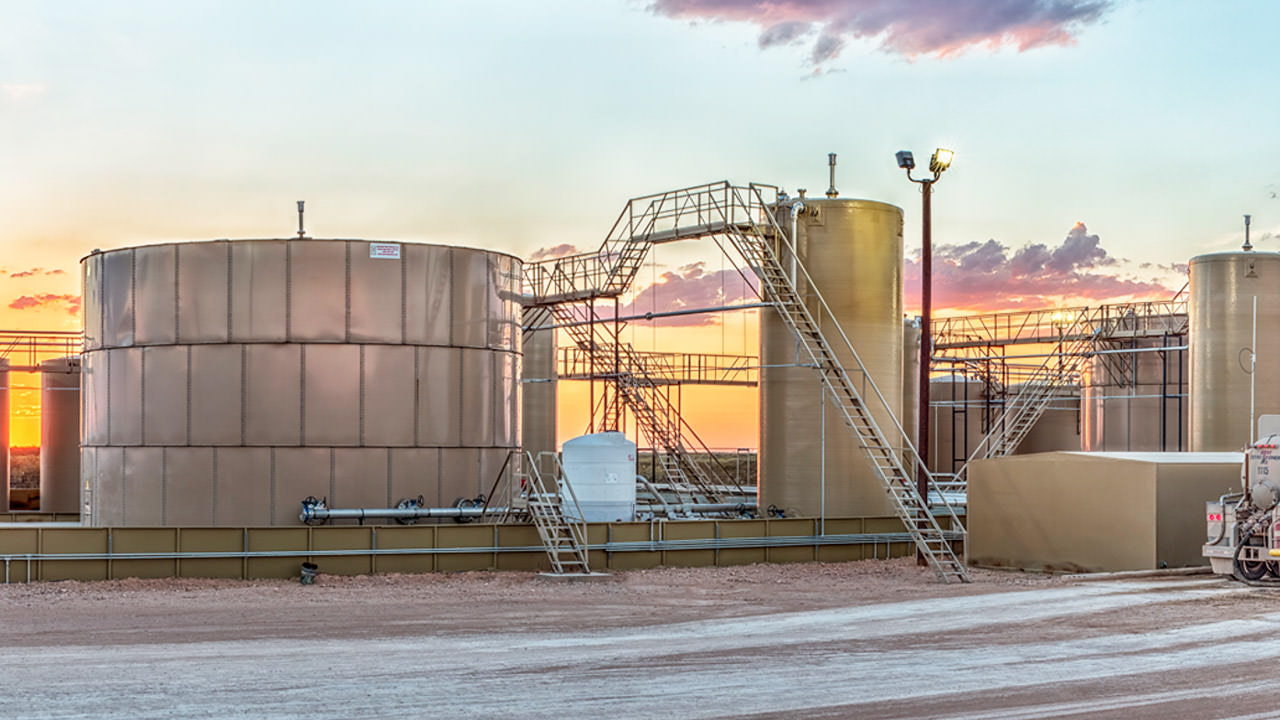 WaterBridge turned to modern technologies for a digital transformation that's saving a lot of money. The fast-growing company's new SCADA system uses edge computing and MQTT to collect data from 80 sites, with 200,000 tags.
What could be better than having a new, modern, flexible system for supervisory control and data acquisition (SCADA)? How about a system that also saves a lot of money, provides much greater access to data, and gives the freedom to do new projects without limitation? WaterBridge found all this and more.
is a midstream water-management company serving the exploration & production industry. Based in Houston, the company has pipeline networks for produced water transportation, disposal, recycling, and supply. It has 80 facilities connected by 980 miles of pipeline capable of handling 1.8 million barrels of water per day.
WaterBridge got the system it wanted from The Integration Group of Americas (TIGA). Based in Spring, Texas, TIGA is a systems integration and engineering services company focused on deploying technology for industrial markets. The company serves customers in a variety of industries.
To meet WaterBridge's ambitious goals, TIGA implemented Ignition by Inductive Automation® — an industrial application platform with tools for building solutions in SCADA, human-machine interface (HMI), and the Industrial Internet of Things (IIoT).
TIGA and WaterBridge used the Ignition platform to create a new, open-standards system that would allow WaterBridge to better leverage emerging technologies, gain deeper insights into its operational data, connect to remote facilities with the efficiency and security of MQTT, and provide a better user experience.
And it's also saving a lot of money. "Waterbridge has seen a significant reduction in our operational costs using the Ignition platform," said Charles Lame, technical field services director for WaterBridge. "We believe we are saving about $500,000 a year. We do believe, however, that our improvements in reliability and runtime will net us even more savings."
Filling several needs
TIGA's implementation of the SCADA system focused on application architecture, ancillary and data integration subsystems, UI/UX design/development, and external interfaces. TIGA also worked with WaterBridge to deploy Ignition Edge local HMIs at 80 saltwater disposal facilities, with industrial PCs and high-resolution monitors. MQTT Transmission, which was created by Cirrus Link Solutions, was used for the transport of data to the centralized Chariot broker for high-resolution data collection and protection against data loss with store-and-forward capabilities. Ignition Perspective was used for a mobile-first, responsive design for the SCADA system, giving users a much better mobile experience.
WaterBridge had specific needs that TIGA responded to. "Before we entered into this project, we subscribed to a third-party SCADA system," said Lame. "It wasn't geared toward our operations, and getting enhancements and things changed was difficult at times." WaterBridge has experienced rapid growth in recent years, and the previous SCADA and control systems couldn't keep up. They were unreliable and unstable. The system was unable to handle changes that WaterBridge wanted to make in order to improve operations. And the cost of the system was rising, since WaterBridge didn't own it.
"We're interested in deploying technology to serve the three engines that we think will fuel the modern economy, which are oil, water, and data," said John Miller, president of TIGA. The company's approach lent itself well to WaterBridge's desire to modernize and operate more efficiently. "Waterbridge needed this new system to operate and control their pipeline and saltwater disposal facilities to improve operations, mitigate risk, and reduce travel," said Trent Boudreaux, director of technical services for TIGA.
A hosted Microsoft Azure infrastructure was integrated with the SCADA system. Activities at the 80 remote facilities are centrally managed, while control and safety systems are also present at each location. The new enterprise SCADA system can be easily expanded when adding new locations. With the software's unlimited licensing, there are no additional costs for new devices, connections, tags, or projects. The system currently has 200,000 tags and connects to 600 remote meters. At each of the 80 saltwater disposal facilities, the system collects data from more than 2,000 tags per second.
A finer edge
"Edge computing is essential for WaterBridge," said Boudreaux. "It's perfect for management of their truck-ticketing systems, collection of high-resolution data, and management of their camera systems." The MQTT communications protocol is another big plus. "MQTT has been a big difference maker for us," said Lame. "We're able to get real-time data in our SCADA system. It helps us with leak detection and other operational data."
Collecting more data and storing it all in one location has improved operations and enabled a digital transformation. Key stakeholders can now make better, faster decisions based on real-time data. And more than 30 WaterBridge customers have the ability to monitor all aspects of the midstream allocation.
WaterBridge has added new features recently, including a work request dashboard, virtual site visit, map overlays, Seeq API integration, and several other valuable tools. Additions are fast and easy now that WaterBridge has an open, flexible system. "The SCADA system is fully owned, operated, and maintained by WaterBridge," said Boudreaux. "They can deploy new features within a matter of a few days. And having centralized data from all facilities and assets, Waterbridge can operate their system as a whole, utilizing all of their facilities' assets across the board."
"The WaterBridge project was a great way for us to help our client transform themselves for the benefit of their operations," said TIGA's Miller. "That's with a phased approach, and with this SCADA platform, we're able to implement newer technology one phase at a time. It allows us to create smaller projects within a larger project so that our clients can see value very early on and continue the investment. We certainly plan to do more with it, because of its edge capability as well as the application development that we plan to do within the system that we'll deploy as modules. We see a lot of opportunity in the future. And we're planning to continue on with development with Waterbridge. They plan to leverage Ignition in every way possible as their enterprise SCADA system."
For his part, Lame looks forward to the continued collaboration. "TIGA's been a great partner to work with," he said. "They were a lifesaver. When I started at WaterBridge, we had no internal resources, and they were able to provide all the support that I needed."