Building automation migrates towards Ethernet and wireless
Buildings are becoming more automated, but what kind of communication and control networks are needed? As building electrical installations gain greater sophistication, there is a corresponding growing requirement for extensive functional diversity, convenience and efficient operation of the increasingly large number of digital products that the average building now contains. James Hunt reports on building automation requirements, and networking techniques used to carry out energy management and control tasks.

Fig.1: PoE+ access control in a modern automated building. The Peninsula Building has door access controlled by CEM's DIU 230 (PoE+ door interface unit), which were installed by ADT Manchester. Using existing CAT 5/6 Ethernet cable, the unit powers IP readers and Maglocks at the door, eliminating the need for fused mains spurs and local power supplies. This substantially reduced project installation costs. In addition, such an installation can be made part of the BMS. (photo CEM Systems).
The automation of buildings - as opposed to the automation of manufacturing plant within factories - has been gathering pace for some 20 years, but the practise is now accelerating, driven by sound business reasons and by climate change and energy saving legislation. The main reasons for automating a building are to monitor and control its access (Figs. 1 and 2), security, HVAC, lighting and mechanical. The main aims are to make the building secure and safe, save energy and maintain its internal climate within specified bounds according, and to make it comfortable for occupants.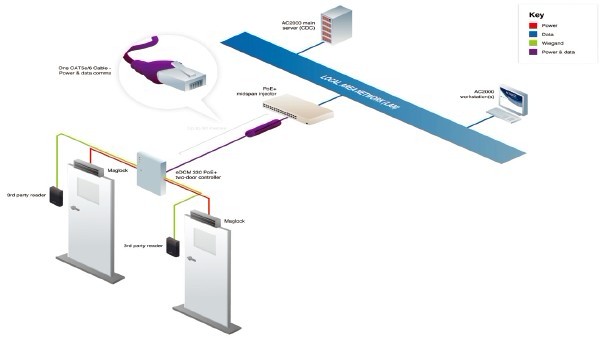 Fig. 2: Access control using PoE+. CEM's DIU 230 door interface unit uses PoE+ to reliably power an entire door set for building access control. It can be incorporated into the BMS network in any building.
Climate change and growing shortages of resources are the major challenges of today. In addition, many countries around the world are dependent on imported energy - in the EU, for example, 50% of energy consumed today is imported - a figure expected to reach 70 % by 2030. Efficient and sustainable energy usage is therefore an urgent necessity. Much energy can be saved in buildings, as the following figures from a study1 illustrate. The average of all sources results in a saving potential in the order of:
• Room heating control: approx. 14 - 25 %
• Heating automation: approx. 7 - 17 %
• Shutter control: approx. 9 - 32 %
• Lighting control: approx. 25 - 58 %
• Ventilation control: approx. 20 - 45 %
Lighting is a very significant contributor to overall energy consumption (and CO2 emission). By combining presence detection and light control in accordance with external light levels, as much as 40% energy savings are possible compared with manual switching. Looking at heating and cooling, by controlling set points in individual rooms using presence detection, up to 25% energy savings can be made. Clearly, if building automation helps achieve such savings, it must be considered, despite the initial outlay. The good news is, of course, that saving energy also saves money.
Ethernet benefits for building automation
The automation of buildings has been accelerating over the past two decades. The varied aims include being able to make buildings more secure, to save energy and to maximise the comfort and safety of the occupants. Earlier building automation systems were built upon fieldbus-based systems, but the accent now is on increasing use of Ethernet. Andover Controls provides its view of Ethernet's building automation benefits.
Despite being a quite mature technology, Ethernet has emerged as the standard system level network, because it has universal acceptance, its use continues to grow (in both industrial and other buildings), it has become low cost (and the cost is still falling), and it has the required high performance that is still improving year on year. Effectively, Ethernet has become the new 'utility'. Every office already has phone jacks and electrical power connections, and it will have Ethernet. The company believes that Ethernet running TCP/IP is the best bet on for open systems looking to the future.
Today it is cost-effective to produce controllers and I/O modules that reside directly on Ethernet, providing the benefits of Ethernet connectivity without the need for gateways, terminal servers, or other miscellaneous hardware. Ethernet TCP/ IP capability is built right into the controller device, which allows users to take advantage of an existing corporate network for the main system backbone - if required. This can result in significant costs savings, improved access to data and easier network management. Lower costs and more powerful processors mean that ever smaller devices are being inserted directly into the building Ethernet network. This is eliminating the need for three-tier architectures, where only workstations or file servers are on Ethernet, and everything else is on some lower level proprietary network.
In addition, putting the building's control system on to the Ethernet network brings WAN benefits. The TCP/IP communications protocol allows facilities managers to easily transfer their building data over a remote network and to send critical building alarms via e-mail and pagers to those charged with maintaining the building's systems, such as electricians and HVAC engineers.
Ethernet TCP/IP also offers easy connection to the Internet, so that a facility manager can retrieve real time data from anywhere in the system, make changes to temperature set points and occupancy schedules, and monitor equipment run times and energy consumption. All of this can be achieved from a PC or laptop computer.

Networking. This enables automatic adjustment of illumination through the control of blinds and lighting systems.
What is a BAS?
A building automation system (BAS) is a computerised distributed control system that is an intelligent network of electronic devices. It is also a building management system (BMS) with added automation. It can control people's entry through doors with access readers (card readers, codes, CCTV, iris recognition systems etc), the fire and security systems (motion detectors, CO, smoke/ ionisation detectors, alarms, call points, emergency lighting, CCTV cameras, recording facilities, control panels etc), the lighting (room occupancy sensors, shutter blind motors, control systems), HVAC (temperature/ humidity sensors, central heating controls, drives, chillers etc), and mechanical systems (pump/air-conditioning motors, lifts, hoists etc), interfaces to service and building control systems, remote control and audio/video control (Figs. 3 and 4).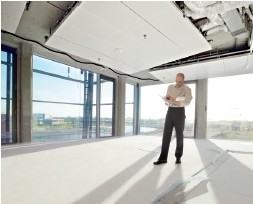 Fig. 3: HVAC control as part of the BMS. Building equipment, such as HVAC, sprinklers and lighting systems can all be networked to the BMS - in this case using ABB's i-bus KNX system (photo by ABB).

Fig. 4: Automation within buildings. It's not just building systems that are automated and linked to the BMS. For the Berlin State Opera, EAE Stage Technology designed a scaleable stage control system that uses Ethernet POWERLINK for real time data communication (photo courtesy of EAE and EPSG).
All these functions can be controlled, monitored and signalled (Fig. 5) via a uniform system without the need for extra control centres, and all the hardware elements need to be connected by a secure and reliable Building Automation Network (BAN).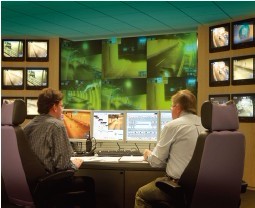 Fig. 5: Monitoring the BMS. All functions can be controlled, monitored and signalled via a uniform system without the need for extra control centres (photo CEM Systems).
A home and building automation systems enables centralised adaption of the building automation system to users' needs (time schedule, set points etc), and centralised optimisation of the home and building automation system (tuning controllers, set points etc), in addition to standard control functions.
Until recently, most automated buildings tended to use fieldbus-based control systems, typically having a single twisted pair cable backbone. Once installed, more control functions can usually be added without any re-cabling. Control scenarios are easily changed or extended without disruptive refurbishment work. Almost any control combination is possible, the only real constraint being the cost of commissioning and programming.
Things are changing, though, and Ethernet is now being increasingly used, as are wireless protocols for exchanging data over short distances from fixed and mobile devices, connecting several devices and overcoming synchronisation problems.
A building controlled by a BAS is often referred to as an 'intelligent building'. Increasingly, the techniques can be applied to the domestic arena - the 'smart home', though here the BAS can also control scene setting and mood lighting. Such systems can also be readily linked to home entertainment systems, either using one of the established audio/visual protocols (e.g. DMX512) or by using a multi-function infrared 'commander'.
In smart homes (Fig. 6), the possibilities of your washing machine talking to your mobile are now very real - perhaps becoming part of an 'Internet of Things'. Such technologies aim to revolutionise the personal connectivity market by providing freedom from wired connections and enabling links between portable computers and hand-held devices, and Internet connectivity. Systems such as Bluetooth work because they have been developed as cross-industry solutions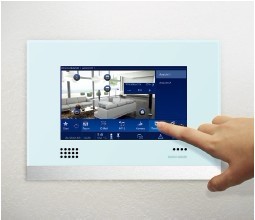 Fig. 6: Smart home communication. A Busch & Jaeger 'Comfort Panel' for smart home control. It combines the options of LAN / WLAN and KNX. As well as wired, wireless technologies can provide freedom in linking between portable computers, mobiles, hand-held devices, and Internet connectivity (photo Busch & Jaeger & ABB).
The technologies
A range of techniques are used to carry out energy management and building control tasks. Some simple analogue systems that have been around for decades; others are far more complex. Typically, a central control unit runs the entire system, based on information supplied by sensors (such as pre-set instructions for some of the devices), and by controls from building operators. Commands can be sent through a two-wire fieldbus system, power lines, telephone lines or fibreoptic cables - or, increasingly, wirelessly. The fieldbus system acts as a backbone for the system automatic controller and devices.
Sensors send signals over a transmission medium to the devices (such as actuators), which might turn on heating, or control an entire air-conditioning system. Sensors and actuators are programmed and linked as requirements dictate, so that building facilities managers can alter equipment settings according to their wishes via a keypad, telephone or PC. Some developments have been based on distributed-intelligence microprocessors. Here, 'intelligent' peripheral units manage a variety of local tasks and functions, while the central unit acts as a supervisor.
Today, building automation networks typically comprise a primary bus and secondary bus. The primary bus connects higher level controllers to the network. Ethernet, WiFi and USB can be used as the primary bus. The secondary bus should be simple and easy to access, and it connects to low-level elements (sensors and actuators). Technologies include RS-232, RS-485, CAN, X10 and Zigbee (and the latter's IPv6 implementation, 6LoWPAN).
A decade or more ago, the European Installation Bus (EIB) and LonWorks were the leading open technologies available, but a number of others included CEbus and SmartHouse from the USA.
More recently, LonWorks is still very much a leading technology, while European Home Systems and BatiBUS merged with EIB to form the KNX protocol (see Figure.7). Then there is BACnet, of which more later.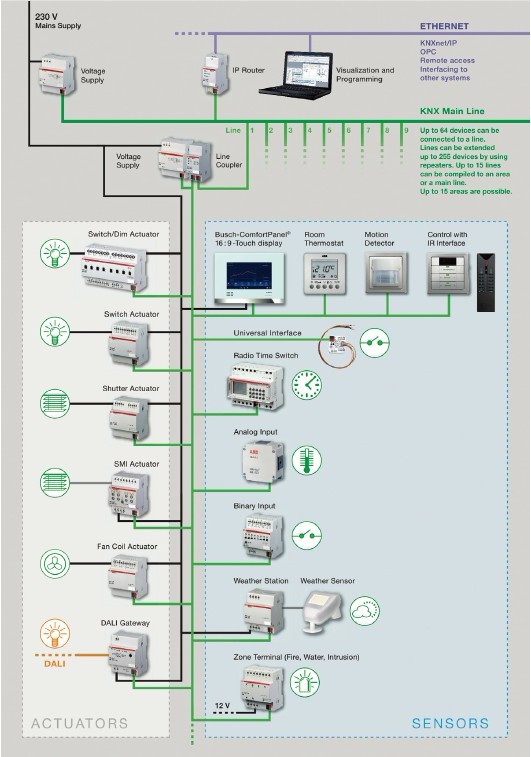 Fig. 7: Elements of the BMS. This ABB schematic shows the management, structure and topology of an intelligent building control system and its many control Devices. This system is shown using KNX technology.
LonWorks - The dominant 'backbone' for such systems is increasingly Ethernet-based. Echelon's 'LonWorks' building automation system uses the Ethernet as its backbone. In such a system, the backbone remains a constant, while the application layers (such as a fan) vary. System transmission media are typically 24V bus cable, via infrared, the Ethernet and wireless technologies.
Included in each of the standards created around LonWorks are two physical-layer signalling technologies, twisted pair free topology and power line carrier. The two-wire layer operates at 78kbit/s using differential Manchester encoding, while the power line operates at 3.6 or 5.4kbit/s (frequency dependent). The LonWorks platform also uses the affiliated IP tunnelling standard ISO/IEC 14908-4 (ANSI/CEA-852). This is used by manufacturers to connect devices to IP applications or remote network-management tools.
Indeed, many platform-based LonWorks control applications have been implemented using IP integration - either in the controls infrastructure or at the UI/application level, using IP-routing products or web services.
Of the over 90m Echelon enabled devices installed worldwide, over 40% are used in industrial control systems, but very large numbers are also found in building automation systems. Used in an industrial environment, a LonWorks system works differently from open device networks such as Profibus, Modbus and DeviceNet, as it is a fully peer-peer network. Instead of passing data through a master, devices can exchange data with any other LonWorks device on the network.
The core technology used is LonTalk, which provides an implemented, maintained, debugged and proven protocol that implements full functionality of the sevenlayer OSI protocol standard. The protocol for accessing a LonWorks Network is a version of CSMA better suited for control applications - Persistent CSMA with Collision Avoidance and optional Collision Detection. Network data exchanged on LonWorks is organised using a network configuration tool. This aligns an input of one device to an output of another in a way that is independent of operation or application software in either device.
LonWorks is a standard technology for many global standards organisations including ASHRAE, IEEE, ANSI and SEMI. It is a major network standard, with many building automation systems suppliers, such as Siemens Building Systems and Honeywell, standardising on it. For example, Siemen's DESIGO RXC offers flexible control of individual room comfort in public buildings, office complexes, school and hotels. DESIGO RXC is easily integrated into building automation and control systems because it uses LonWorks, which allows numerous electrical and mechanical systems to be combined.
BACnet - Developed under the auspices of the American Society of Heating, Refrigerating and Air-Conditioning Engineers (ASHRAE), the client-server based BACnet is now an American national standard, a European standard, a national standard in more than 30 countries, and an ISO global standard.
BACnet can work upon several physical/ datalink layers, including Ethernet, LonTalk and point-to-point RS-232 link. It can also work on top of IP, either via IP tunnel or BACnet/IP protocol. A BACnet network comprises one or more IP subnets, while local, remote and global broadcast management is specified within and between BACnet/ IP and traditional BACnet networks, and is carried out by defining the capabilities of a BACnet Broadcast Management Device (BBMD). IP Multicast can also be used. BACnet/ IP communication is implemented by defining a protocol layer (BACnet Virtual Link Layer or BVLL). This approach is easily extendible to other transport mechanisms, such as IPv6, ATM etc.
Defining an extensible mechanism for peer-topeer management of BACnet messages means that encryption/decryption and compression/ decompression can be performed without altering the existing standard. Routing between BACnet/IP and non-BACnet/IP networks is specified, including where IP and non-IP BACnet devices reside on the same LAN. Routing is possible between multiple BACnet/IP networks.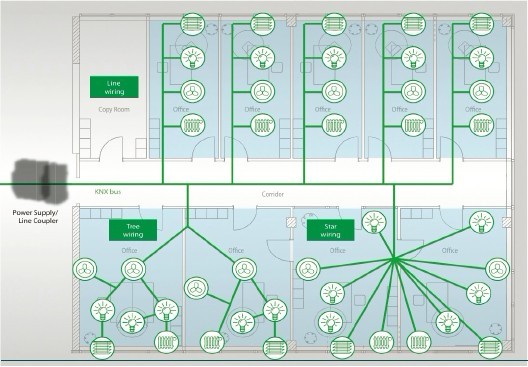 Fig. 8: Schematic representation of the KNX bus. It comprises a pair of twisted-pair wires that connect the KNX devices. It can be extended to IP-Networks and RF solutions, and linear, tree and star wiring configurations are allowed.
Five network technology options are available, including Ethernet and ARCNET (which can use a variety of physical media, such as coaxial cable, twisted pair and fibreoptic). For devices having lower speed requirements, BACnet defines the MS/TP (master-slave/tokenpassing) network designed to run at speeds of 1Mbps or less over twisted pair wiring.
BACnet also defines a dial-up PTP protocol for use over phone lines or hardwired EIA-232 connections. In addition, Echelon's LonTalk can also be used on various media. However, LonTalk cannot automatically communicate with BACnet systems as Echelon has its own generic control language that is also transported by LonTalk.
The BACnet library provides an application layer, network layer and MA C layer communications services for Win32, Linux, RTOS, or microcontroller. A number of companies provide hardware and/or software that can be used to implement a BACnet communication capability.
KNX - Then there is KNX, which has become a new global standard in building technology. The KNX Association promotes the standard for building control and automation within the UK together with all the products and services offered by members. One major member company, ABB, has branded its KNX-enabled products i-bus.
KNX, which is three previous standards combined - the European Home Systems Protocol (EHS), BatiBUS, and the European Installation Bus (EIB) - is a standardised (EN 50090, ISO/ IEC 14543) OSI-based network communications protocol designed for intelligent buildings.
KNX is, essentially, based on the communication stack of the EIB technology, but has been enlarged with the physical layers, configura tion modes and application experiences of EHS and BatiBUS.
Take ABB's i-bus KNX, for example. On a room level, this intelligent building control supports users in optimising the energy consumption, and it also provides highly useful information to installation or building control engineering for setting parameter optimisation.
In a recent building case study, all room states are visualised at a central point via KNX. The lighting is now controlled using presence detection, external brightness and timer programs. The heating saves energy through individual room temperature control using a central timer and visualisation system. The blind control has been praised by occupants because it prevents unnecessary heating of rooms by using automatic shading. The use of i-bus KNX, combined with building shell modernisation, has improved the energy efficiency to just over 25kWh/m2 annually - a huge 84% lower than before. There is more on KNX on page 16 in this issue.
BMS can also incorporate special lighting control networks - an example is the important lighting-specific control protocol, Digital Addressable Lighting Interface (DALI), which is now a standard. DALI uses differential pair with fixed baud of 1200bps. Each DALI bus can address up to 64 devices, and when configured as a subsystem of the whole BMS, more devices can be added. DALI is based on Digital Signal Interface (DSI), which is also a lighting control interface. Other lighting interfaces include DMX and Philips' Dynalite.
Wireless advance
A report by IMS Research2, entitled 'The EMEA and Americas Markets for Building Automation Controllers, Software and Sensors - 2011, Edition', found that buildings are increasingly being automated using wireless networks. The study showed that in 2011, wireless sensors accounted for just over 15% of the 21m building automation sensors shipped in the EMEA and the Americas markets combined.
The study also forecast that the number of wireless sensors is likely to increase to over 25% of total building automation sensors in EMEA and the Americas by 2015.
Wireless solutions offer significant benefits over hard-wired systems, just as they do in manufacturing and process automation, but a different advantage is in retrofit installations, which, using conventional hard wiring techniques, can be highly invasive, damaging and expensive. This is especially so with older or historic buildings. Instead of drilling holes and running cables, installation contractors can install wireless sensors, which saves time and money and causes far less damage and disruption.
With new builds having high ceilings, wireless building automation sensors can be installed more quickly than cables. However, wireless devices are generally more expensive than wired equivalents. Indeed, IMS predicts that the extra cost of wireless devices may reduce take-up, and the organisation predicts that wired sensors will take largest market share over the next five years.
The future
The building automation marketplace is not forecast to regain its pre-2008 crisis level until sometime this year3. The fastest growth is expected to be in healthcare and educational buildings, then commercial buildings, with office buildings last. However, new building construction has experienced relatively slow uptake, though this is now changing.
Existing building retrofits, which represent around 70% to 75% of the market, are not growing as fast as they ought, mainly because smaller building owners are still often unaware of the potential benefits.
Even so, climate change and energy use legislation in countries around the world, as well as fast developing network and control technologies, will ensure that there will be major business opportunities in building automation - now and for years to come.
1Biberach University - 'Energy saving potential using modern electrical installations' 2008.
2The IMS Research report looks at building automation controllers, software and sensors, and predicts growth.
3Report - BCS/2010 by BCS Partners (www.bcspartners.net).
James Hunt