Analog Devices
Accelerating the Path to Industry 4.0
Stay ahead of what's possible with innovative solutions that solve the most complex, important, and impactful industrial automation challenges.
Analog Devices is a global leader in the design and manufacturing of analog, mixed signal, and DSP integrated circuits. We intelligently bridge the physical and digital worlds with a cutting-edge portfolio of technologies that sense, measure, interpret, connect, power, and secure. ADI is, however, not a typical semiconductor company. It pushes the boundaries of silicon technology, investing heavily in software, systems expertise, and domain knowledge within its key markets such as industrial automation. The combination of this knowledge with that unmatched set of analog-to-digital capabilities enables ADI to approach challenges at the system-level and help its customers get to market faster, create and capture more value, and make sound investments with a roadmap to tomorrow.
Analog Devices
Industry-leading, scalable Ethernet
We turn your vision of connected factories into reality. ADI ChronousTM, Analog Devices´ family of compatible and interoperable Industrial Ethernet connectivity products, enables best-in-class industrial automation solutions for the connected factory of tomorrow.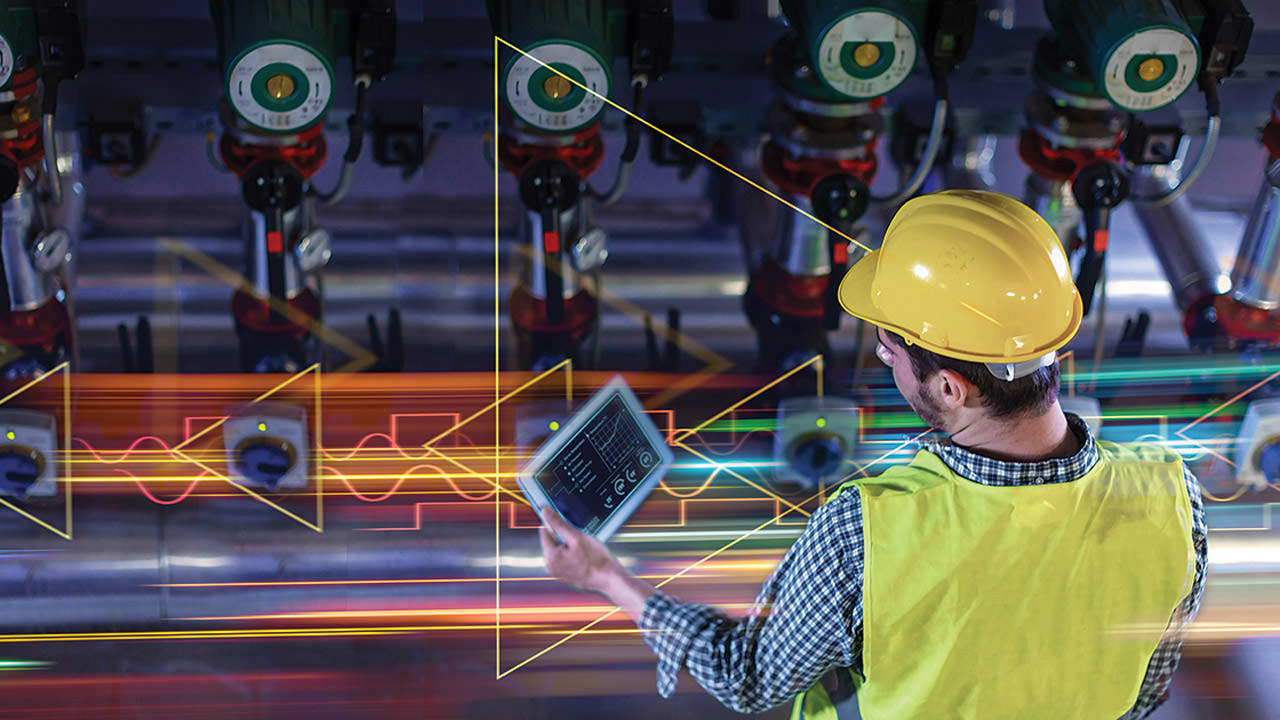 ADI Chronous
From complete Time Sensitive Networking solutions for high-performance motion control in factory automation to innovative 10Base-T1L concepts for robust field instrument connectivity in process control – our market-leading Ethernet portfolio of combined software and hardware solutions are scalable and timed to perfection.
ADI Chronous encompasses a range of advanced Industrial Ethernet technologies from real-time Ethernet switches to physical transceivers and network interface solutions that include protocol stacks. Designed to support scalable and flexible system development, the ADI Chronous portfolio offers multiple port count, low power consumption, and flexible bandwidth. Being multiprotocol, these solutions are compatible with the majority of existing industrial protocols while also providing the ability to future-proof for TSN networks.
ADI Chronous solutions are designed and verified for robust operation in harsh industrial environments and offer effective security at each node point within a system. Our suite of Industrial Ethernet products includes technologies, solutions, software, and security capabilities designed to connect the real world to factory networks and beyond to the cloud.
Why ADI?
Our long and rich industrial expertise and system design knowledge coupled with advanced technologies deliver seamless and secure connectivity across the automation network, turning your vision of the connected factory into reality. ADI ensures your time-critical automation and control data is delivered perfectly on time, every time. Get to market fast by using ADI's complete solutions that provide predictable, trusted results you can depend on every time. For deterministic, verified robust, scalable and flexible solutions that simplify system design and reduce the development burden, look no further than Analog Devices.