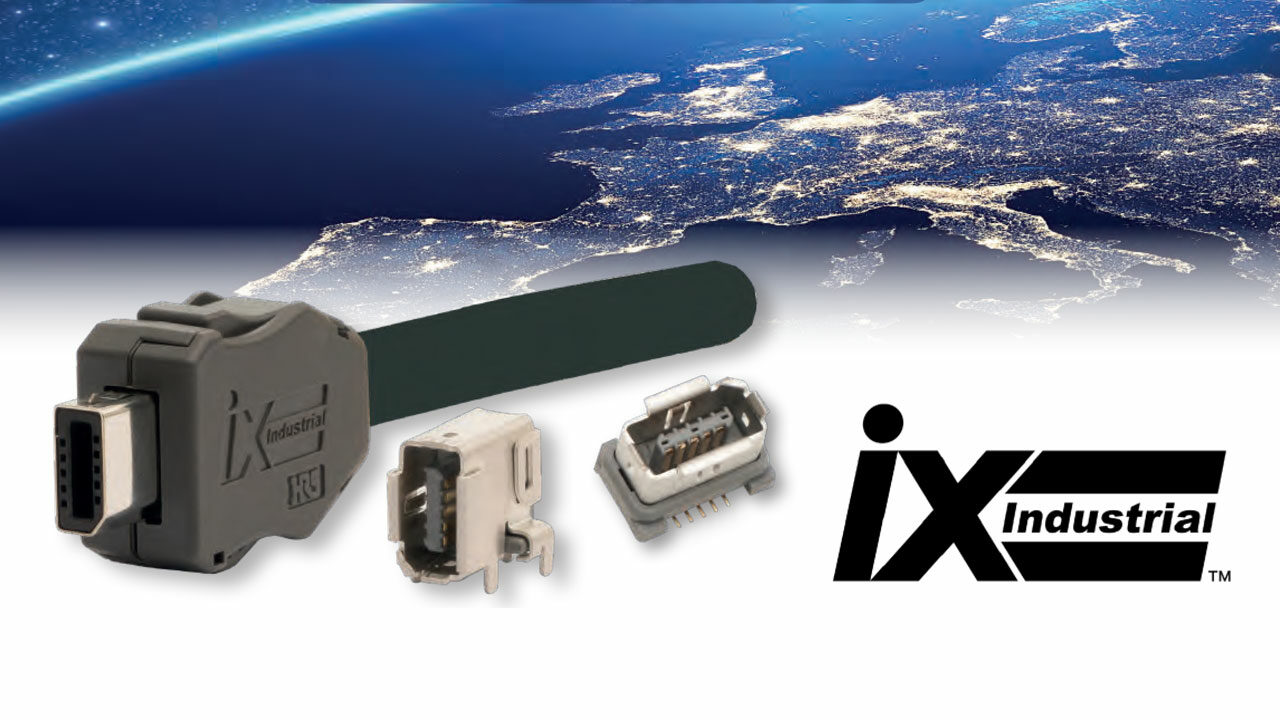 HIROSE Electric
An International Leader in Connector Technology
HIROSE Electric is a world-class Japanese manufacturer of high quality connectors that are sold across all global markets in the electronics industry. Since the establishment of Hirose in 1937, an excellent reputation has been built through the production of technically advanced connectors that incorporate the latest cutting-edge technology.
SINCE THE BIRTH OF HIROSE in 1937, the company has developed and introduced thousands of new connectors, for numerous applications. Hirose first appeared on the international stage in 1968 and has crafted a network of sales offices, agents and production facilities around the world. The company continues to broaden the scope of its business activities, keeping pace with market advances and satisfying the changing connector needs of companies in Europe, Asia and North America. Hirose's vigorous international strategy rests on three pillars: strong capital investment, a highly skilled labour force, and close contact with the product development divisions of client manufacturers throughout the world.
Progress in connector technology
With the technical knowledge gained from this contact, backed by the company's own human and financial resources, Hirose is dedicated both to meeting connector demand world-wide and to contributing meaningfully to progress in connector technology. As a result, the functions and performance of Hirose connectors are more diversified and sophisticated to satisfy the growing demand for smaller, highly innovative connectors that provide superior connectivity.
Such innovations include; enhanced locking mechanisms, ultra low height profiles, high retention forces, user friendly assembly, high speed transmission, high contact reliability and many others. Hirose complies with ISO9001, ISO14001, ISO/TS16949, ISO/IEC17025.
50,000 variations
A wide product portfolio of over 50,000 connectors variations are available. These include wire-to-board, board-to-board, circular, memory, interface, FFC/FPC, coaxial connectors and others, which are suitable for a wide range of applications such as; factory automation, industrial machinery, LED lighting, broadcasting, measurement & control, security devices, instrumentation, consumer electronics, automotive, telecom/datacom, computing and many more.
A new Ethernet connector standard
One example of Hirose's innovative approach is the new ix Industrial. In response to the challenging and increasing demand for global digitalization technology, Hirose has standardized a new miniaturized Ethernet mating interface in compliance with IEC 61076- 3-124. The ix Industrial socket size is reduced by 75% compared to the existing RJ45 modular connectors, and offers ideal space saving cabling for applications with miniaturized requirements.
The receptacles enable parallel 10mm pitch mounting, ideal for daisy-chaining applications, which contributes to unit size reduction. The unique shell design offers maximum stability on the PCB, increases locking strength and provides durable cable connection of the plug. Thanks to this rugged design, the ix Industrial supports 5,000 mating cycles. It also features an optimized shielding design that guarantees high EMC resistance to secure safe data transmission. The ix Industrial works with Cat.6A high-speed Ethernet for 1Gbps/10Gbps/s data transmission.
These features make the ix Industrial an ideal solution for demanding factory automation and robotics, data center, security system, and transportation applications.
Hirose Electric Europe B.V.
Email
Phone
+31-20-6557467