July/August 2023 Industrial Ethernet Book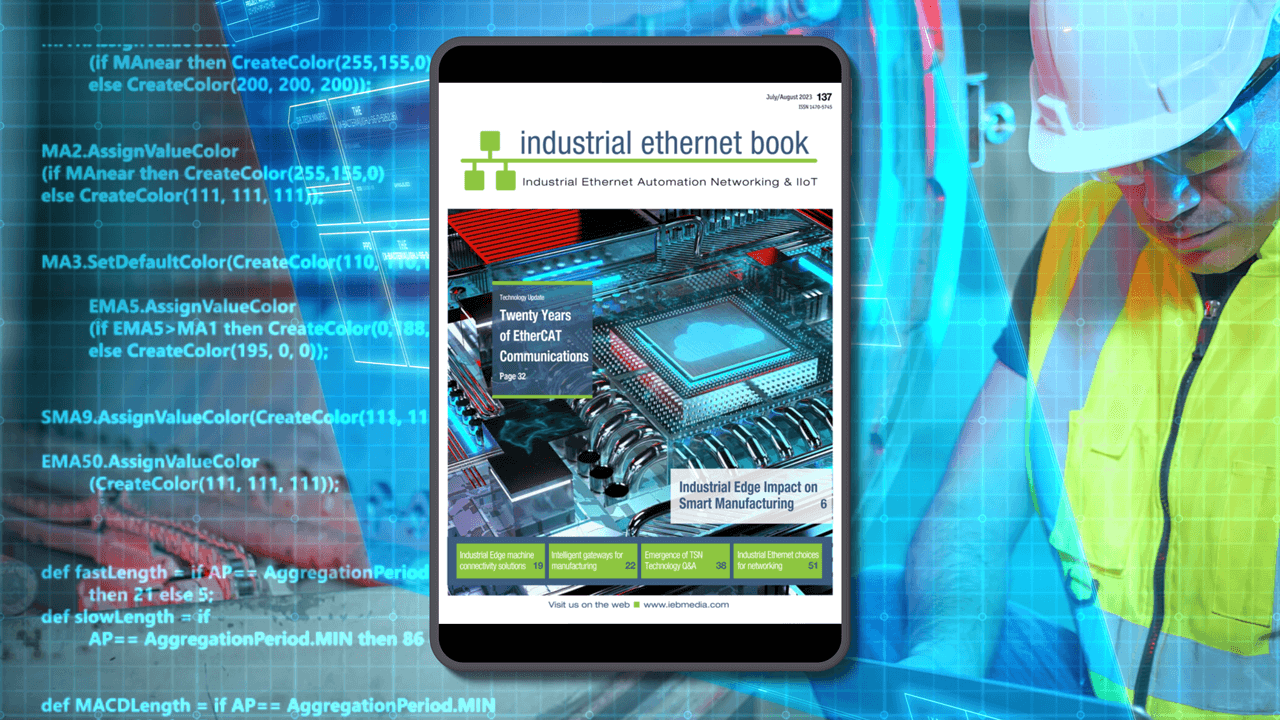 The July/August 2023 issue presents in-depth coverage of Industrial Edge and Cloud Computing for smart manufacturing, EtherCAT communications and Time-Sensitive Networking.
Select full screen mode in bottom right hand corner of publication window for best viewing experience.
Download publication for viewing offline in upper left hand corner of publication window.
Subscribe today!
If you are not already a subscriber to the Industrial Ethernet Book, receive the publication delivered directly to your email inbox with each issue.