New Products
March 13, 2020
Embedded IoT solutions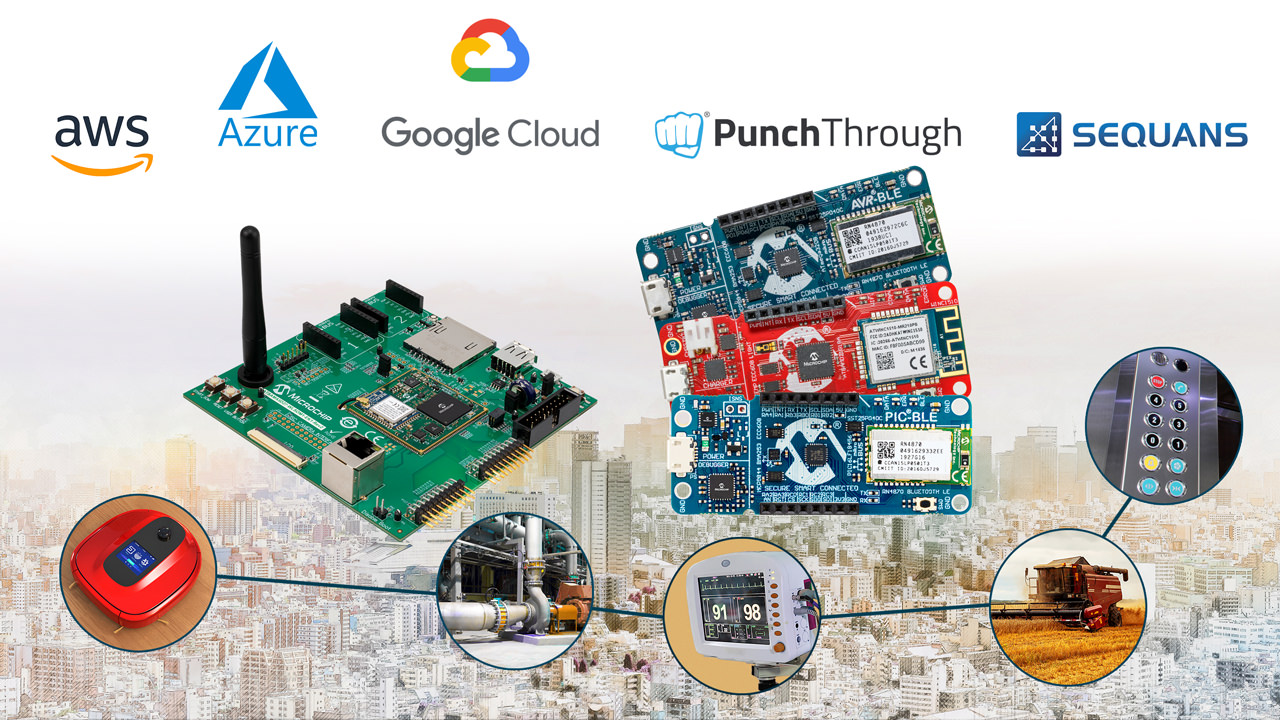 Developers can quickly, easily and securely connect to any cloud using Wi-Fi, Bluetooth and narrow band 5G technologies.
From small PIC and AVR microcontrollers (MCUs) for sensors and actuator devices, to the most sophisticated 32-bit MCU and microprocessor (MPU) gateway solutions for edge computing, the company is now making it possible for developers to connect to any major core and any major cloud, using Wi-Fi, Bluetooth or narrow band 5G technologies.
Two new PIC and AVR MCU development boards with a companion custom-built rapid prototyping tool developed in collaboration with Amazon Web Services (AWS), can help designers natively connect IoT sensor nodes to the AWS IoT Core service via Wi-Fi.
Microchip