New Products
March 30, 2021
Industrial Ethernet long-term availability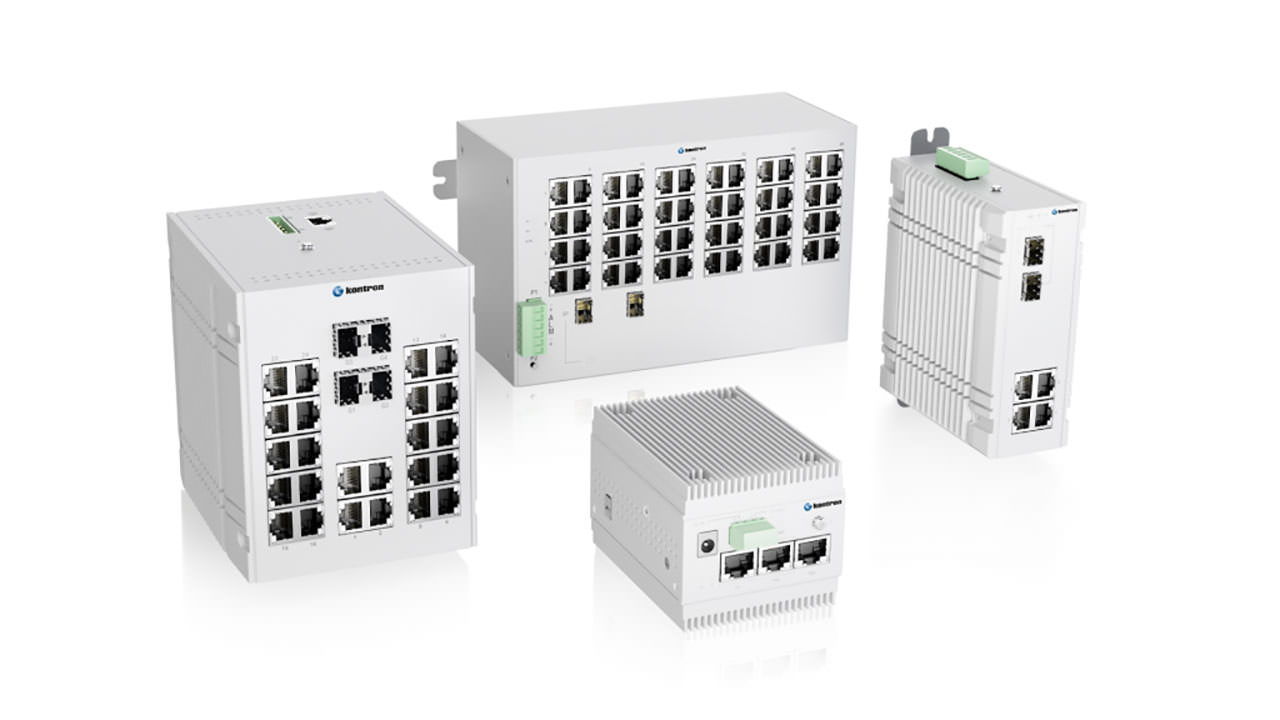 New KSwitch family switches from Kontron offer high-performance, cost-effective models implementing Gigabit Ethernet.
Modern high-performance chips, automation solutions, 5G connectivity and, last but not least, industrial switches are essential components for successful Industry 4.0 and IoT applications.
New KSwitch models are suitable for fast and gigabit networks up to 10G and were specially developed for use in industrial environments. In addition to a compact design, the switches offer the possibility of easily connecting machines, controls and other components with one another on the basis of industry standards.
All switches can be flexibly combined with one another, thereby making it easier to set up a future-oriented IT environment.
Further cost savings result from the use of standardized RJ45 and optional SFP (Small Formfactor Pluggable) slots. SFPs are available as modular, optical or electrical transceivers for fiber optics or "Direct Attach Copper" and can be used flexibly and scalably depending on the application. The compact design reduces the space required in the control cabinet or industrial rack by up to 35%.
The switches have a high-quality metal housing, for use in robust environments. They can be used as standard at temperatures from -40 to + 75 ° Celsius or from -10 to + 60 ° Celsius, and most products also support an extended supply voltage range from 12 to 58V DC. Thanks to the robust power supply unit and an electrical immunity at each port of up to 2KV surge, the switches work safely and reliably even in harsh production environments with strong magnetic fields or unstable power supply. The switches partly support Power Over Ethernet (PoE / PoE +, Ultra PoE) or can be operated as powered devices.
Kontron