New Products
March 30, 2021
Modular Ethernet switches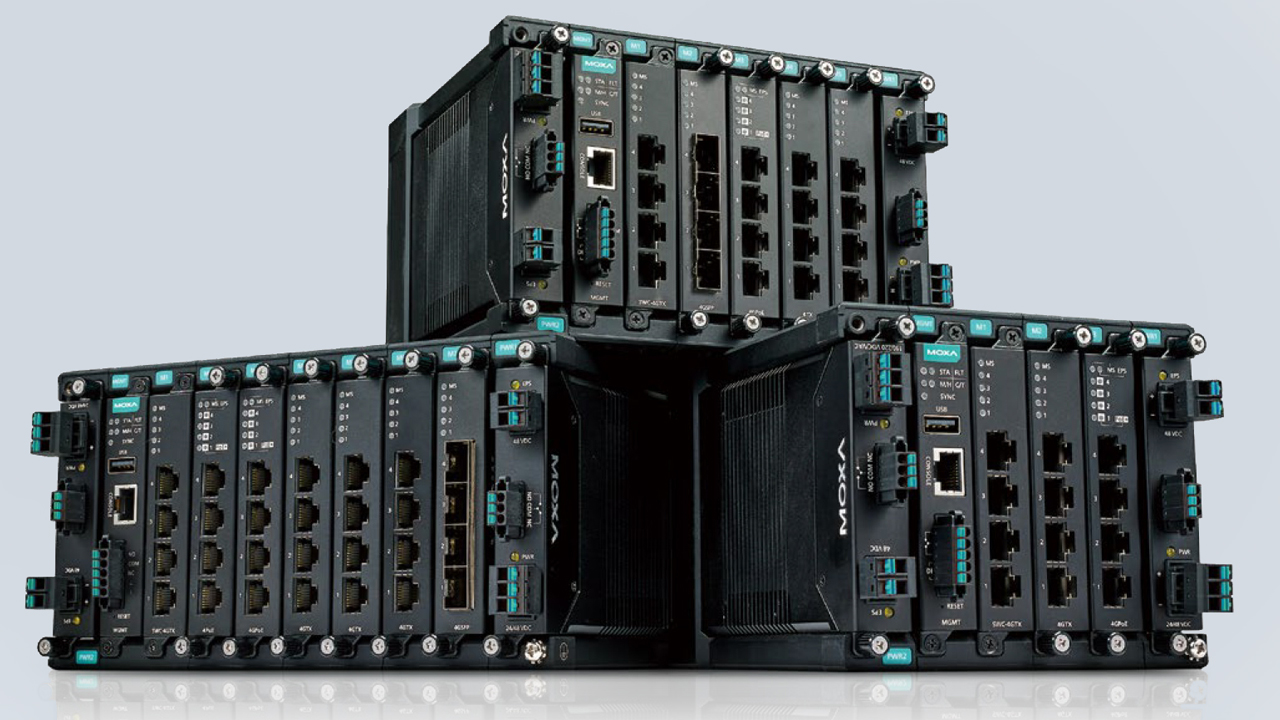 Next-level network versatility from Moxa enables industrial users to optimize future networking investments.
The MDS-G4000 Series provides a fully modular platform with a variety of hot-swappable media interface and power modules, enabling hundreds of port combinations for on-demand flexibility. Hot-swappable modules and redundant isolated power design combined with an intuitive web interface and MXview support enable the MDS-G4000 Series to provide 24/7 operations while lowering the total cost of ownership.
As industrial networks continue to expand, the MDS-G4000 Series offers five types of 4-port media interface type modules and two types of power modules to mix and match, delivering the flexibility necessary to connect the increasing volume of different devices.
The ultra-compact size, together with DIN-rail, wall-, and rack-mounting options provide installation versatility when deploying the MDS-G4000 Series in challenging industrial environments such as inside machines and in narrow underground and outdoor cabinets.
The tool-free module design allows on-site personnel to add and replace modules effortlessly without shutting down the switch. The MDS-G4000 Series features a highly durable die-cast frame and resilient modules that can withstand shocking of up to 30G in force, enabling solid performance in harsh environments. These switches also meet the requirements of industrial certifications for power substation automation systems (IEC 61850-3, IEEE 1613), railway wayside (EN 50121-4), oil and gas (ATEX and C1D2), and intelligent transportation systems (NEMA TS2). By merging next-level versatility with enhanced reliability, the MDS-G4000 Series offers a single expandable platform that provides 24/7 operations.
Moxa