New Products
March 13, 2020
Industrial microdrive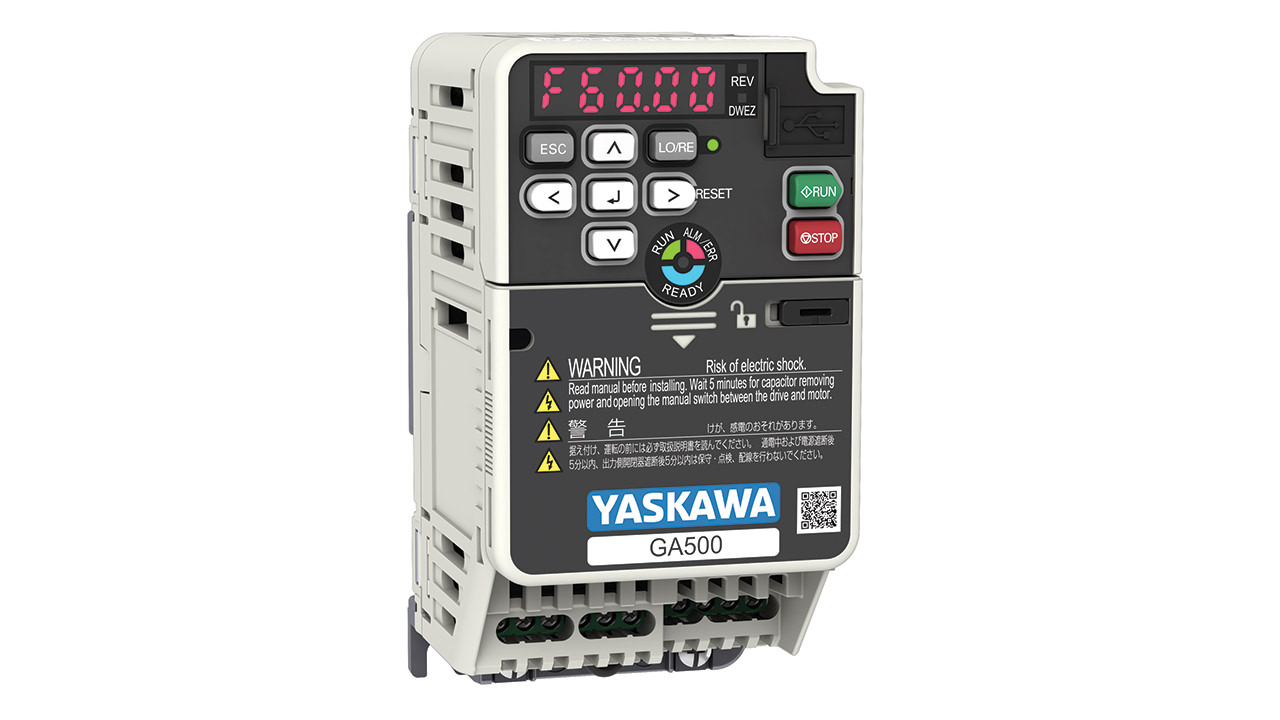 Yaskawa
The GA500 industrial microdrive is designed to meet RoHS2, providing a sustainable, environmentally friendly drive. Its TUV safety rating allows customers to meet stringent safety ratings for machines for the life of their equipment.
The GA500 also provides customers a wide range of flexibility. The drive is rated up to 40 HP and can be applied to 240 VAC single-phase, 240 VAC three-phase, or 480 VAC three-phase incoming power.
For customers that use DC as their power source, the drive is UL rated to accept DC as its primary power source. The GA500 can operate a variety of motors, including induction, permanent magnet (SPM and IPM), and synchronous reluctance (SynRM).
For customers that require network communications with their drives, the GA500 offers a variety of industrial protocols including EtherNet/IP, PROFINET, Modbus TCP/IP, and EtherCAT. Traditional fieldbus protocols like DeviceNet, PROFIBUS, and Modbus RTU (embedded) are also available.