New Products
July 26, 2022
Industrial Edge ecosystem offers connectivity solutions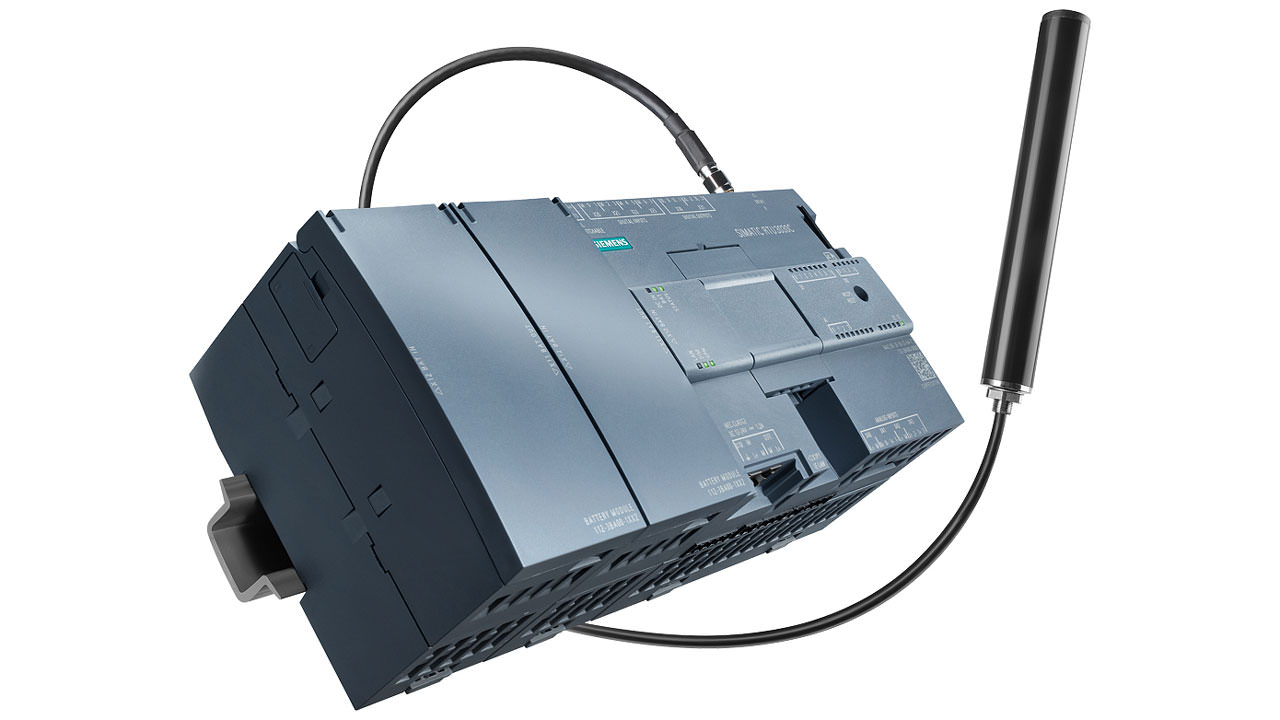 An ecosystem of hardware, software and connectivity solutions is required to create effective Industrial Edge platforms and infrastructure. Some of the newest innovations cover the diverse needs of network connectivity including security protection, edge computing software and reliable cloud integration.
Anomaly-based intrusion detection for industry
Digital transformation for industry based on reliable OT (operational technology) networks needs efficient security solutions. Furthermore, deterministic OT communications have special security considerations.
For instance, the security hardware should be rated for industrial environments and operate reliably without batteries for minimal maintenance. Moreover, the software must provide maximum transparency without network disruptions, especially when the cyberthreat is internal.
Passive anomaly-based intrusion detection with the Guardian and the Central Management Console from Nozomi Networks in combination with Scalance LPE offers a simple, integrated approach to monitor, detect, and respond to threats within the network. It is a passive monitoring intrusion detection system with no disruption to network operations during installation or operation. You can deploy the Nozomi Networks' Remote Collector on the Scalance LPE within trusted zones of the network to obtain complete visibility on OT/IoT assets and processes.
This is a comprehensive solution of field-proven hardware, advanced software, and OT network expertise from a single, trusted source. It enables security personnel to respond to anomalies in real-time, with context-based smart alerts, always keeping your production environment safe and operational.
Edge computing for industrial applications
As edge computing creates new opportunities for industries, the demand to run applications at the Edge using high-performance industrial-grade devices is growing. Essential in IIoT solutions, the portfolio of Edge computing devices from Siemens provide a reliable, flexible, and secure platform for deploying Siemens, third-party and self-developed Edge computing applications into networks in industrial and harsh environments, bringing intelligence and data processing closer to the source in real-time.
Processing data locally ensures that bandwidth and latency issues are addressed, while forwarding only relevant data to the Cloud.
Devices such as Scalance LPE, a local processing engine with a powerful CPU, Ruggedcom APE for the RX1500 family, an industrial application hosting platform and Ruggedcom RX1400 + VPE, an ARM-based virtual processing environment, can easily integrate Edge computing applications to perform advanced analytics, machine learning, artificial intelligence (AI) and other tasks. Additional applications can be installed for predictive maintenance, secure remote access, network management and anomaly-based intrusion detection.
Siemens provides cost-effective and customized solutions that help businesses make informed decisions, while reducing costs, improving operational efficiency, safety, flexibility and security.
Easily transmit data from field devices to the cloud
To benefit the digitalization comprehensively, cloud connectivity is essential. The possibility to simply transfer the data to any cloud system without unnecessary additional costs and process them there, where it is most economical, is key element to successful project completion.
The introduction of the new firmware V5.0 in SIMATIC RTU3000C, the remote terminal units, is enabling simple connection to all standard cloud systems like MindSphere, Microsoft Azure or AWS via MQTT protocol. In addition to telecontrol tasks, this expands the range of potential applications for SIMATIC RTU3000C. The new possibility to combine monitoring process data from RTU (remote terminal unit) with cloud processed and fed context and data sources, allows improved process quality, malfunction identification and in general data (or big data) analysis-based measures.
The RTU3000C monitors remote measuring points even in locations without external power sources and records and buffers values of the connected sensors with a time stamp. New firmware V5.0 extends the possibility to send the data either to the remote-control center as it used to be or to a cloud application.
For the RTU3000C, that supports a wide range of telemetry protocols like DNP3, IEC 60870, TeleControl Basic and SINAUT ST7 and allows connection to peripheral devices and sensor technology, the extension of the MQTT communication protocol is therefore strong and futureproof enhancement.
Advanced IIoT gateways for remote management at unmanned sites
When embracing the new era of the Industrial Internet of Things (IIoT), many system integrators and engineers face the critical challenge of finding a secure and reliable IIoT-gateway solution that offers regular security patches to remedy system vulnerabilities in a timely manner. Moxa's newly launched AIG-300 Series IIoT gateways come with Azure IoT Edge integration that adds significant value in the form of unique features that help build a cost- and time-efficient IIoT system.
Azure IoT edge integration
IIoT gateways need to be highly secure and reliable to facilitate seamless edge-to-cloud data acquisition and device management. The AIG-300 IIoT gateway, seamlessly integrated with Azure IoT Edge and powered by ThingsPro, is a market-leading solution for reliable, quick, and easy data acquisition and device management.
Data collected from devices can be transferred to Azure IoT Edge and then on to the Azure IoT Hub with a few simple configuration steps. Conversely, devices can be effectively managed via the route of Azure IoT Hub to the Azure IoT Edge on the AIG series IIoT gateways. This seamless one-stop edge-to-cloud platform can greatly help customers shrink the system development time and cost.
Most IIoT applications are deployed in remote, unmanned, and harsh environments such as a smart grid, energy storage systems, solar fields, oil and gas refineries, and rail-wayside applications.
Maintaining normal operations and monitoring statuses effectively is crucial to these systems. The AIG series gateways, with their wide-temperature design and low power consumption, are well-suited for use in these environments.