New Products
July 13, 2020
Managed Ethernet switches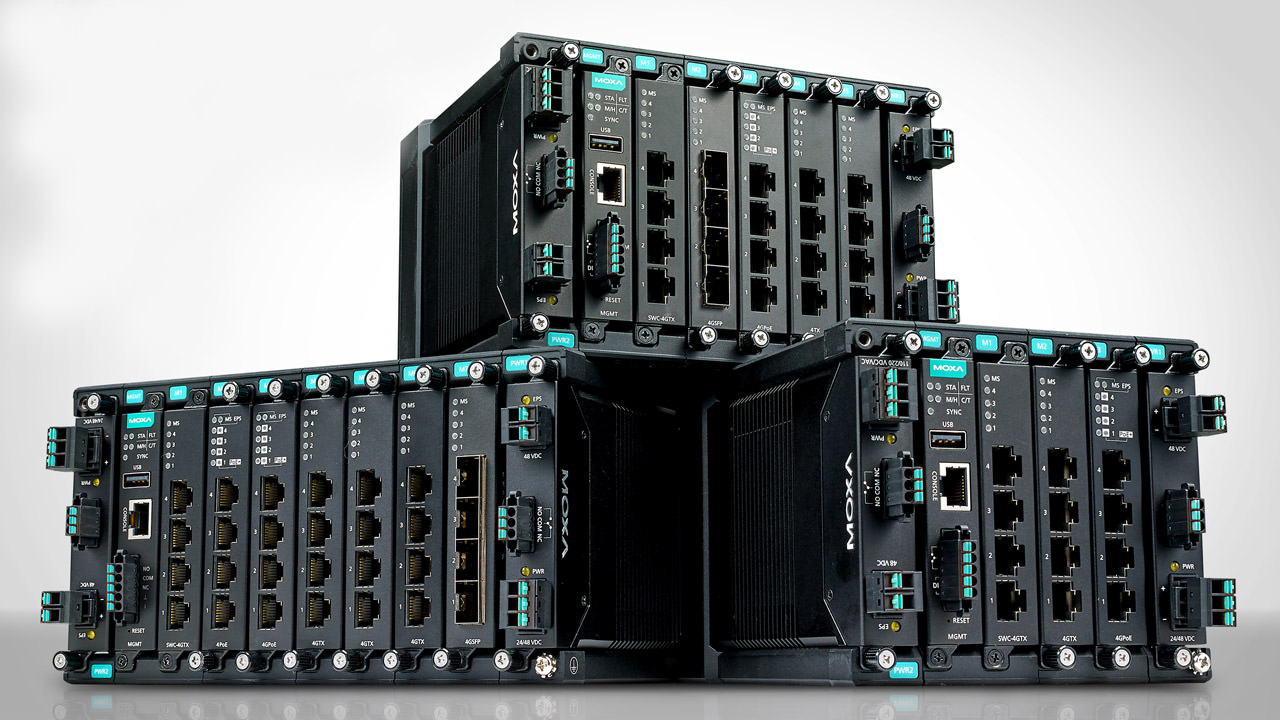 The MDS-G4000 Series industrial DIN-rail managed Ethernet switches offer a new level of network versatility. With growing connectivity requirements for industrial applications, business owners are looking for versatile, future-proof solutions to scale with these constantly expanding networks.
The MDS-G4000 Series provides a fully modular platform with a variety of hot-swappable media interface and power modules, enabling hundreds of port combinations for on-demand flexibility. The hot-swappable modules and redundant isolated power design combined with an intuitive web interface and MXview support enable the MDS-G4000 Series to provide 24/7 operations while lowering the total cost of ownership.
As industrial networks continue to expand, the MDS-G4000 Series offers five types of 4-port media interface type modules and two types of power modules to mix and match, delivering the flexibility necessary to connect the increasing volume of different devices. The ultra-compact size, together with DIN-rail, wall-, and rack-mounting options provide additional installation versatility when deploying the MDS-G4000 Series in challenging industrial environments such as inside machines and in narrow underground and outdoor cabinets.
The MDS-G4000 Series stands out with its ultra-compact size, robust housing, and convenient tool-free module installation design.
Moxa