New Products
February 3, 2021
PoE & Non-PoE Industrial Ethernet switches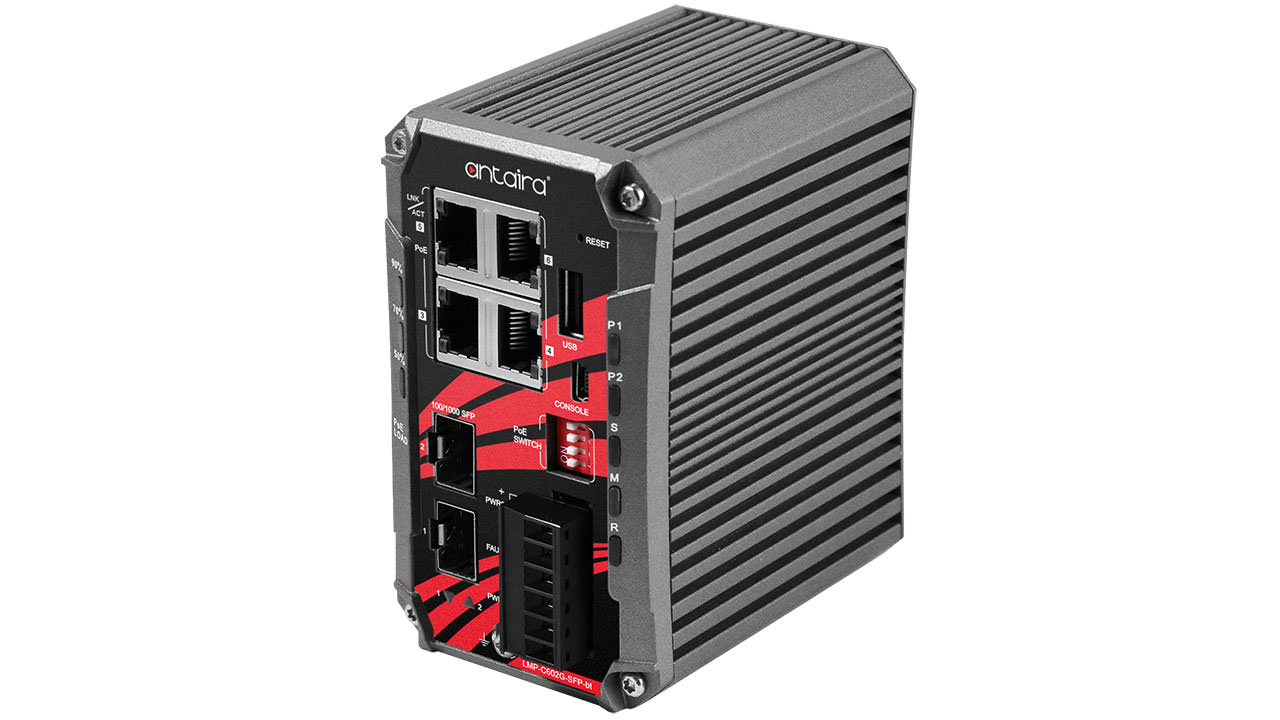 Antaira offers high-power 802.3bt PoE++ connectivity solutions for industrial applications with new 6-port managed Ethernet switches.
The LMP-C602G-SFP-bt-V2 industrial Ethernet switch is rugged, reliable and designed for applications that require up to 90 Watts of PoE power.
The LMP-C602G-SFP-bt series are light layer 3 industrial managed Ethernet switches, with a 48 to 55 VDC high voltage power input (LMP-C602G-SFP-bt-V2) and a 12 to 48VDC wide voltage power input (LMX-C602G-SFP-V2). Each industrial switch is designed with four gigabit Ethernet ports and two dual rate SFP slots. The LMP-C602G-SFP-bt-V2 is IEEE 802.3bt compliant (PSE: 90W/port) and has a built-in PoE DIP switch with which you can control certain Ethernet ports to enable or disable the PoE function.
This industrial switch series provides high EFT surge (2,000VDC) and ESD (6,000VDC) protection to prevent any unregulated voltage and can support the power redundancy feature using a dual-power input design with reverse polarity protection. There is also a built-in relay warning function to alert maintenance when power failures occur. Also, with the compact size, all connections input, including power input and grounding screw facing the front side, this makes it easy to install and view connections in a confined space.
Antaira Technologies