Technology
May 16, 2022
Integrate Machine Data Efficiently and Scalably into IIoT Applications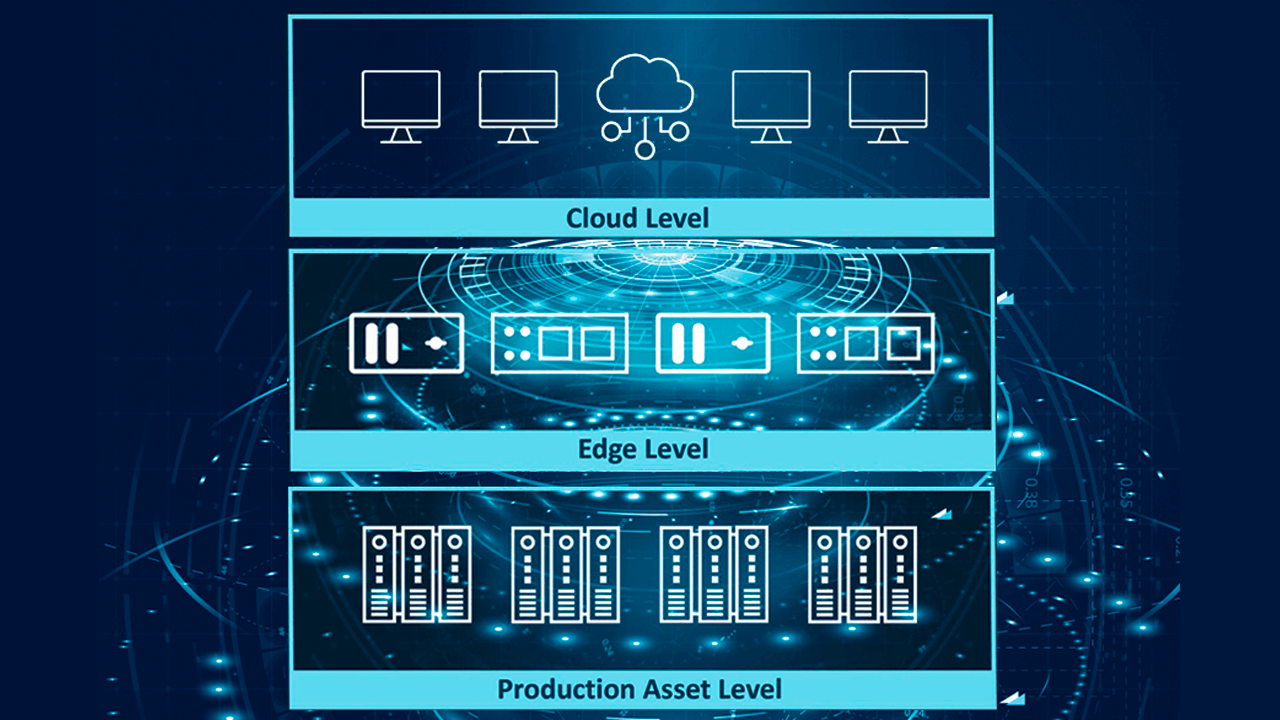 Companies are increasingly leveraging the capabilities of the Industrial Internet of Things (IIoT) to transfer process and device data to the cloud and use it to improve their operations and efficiency, as well as reduce costs.
Often, an Industrial Edge is used as the backbone for delivering these advanced IIoT solutions. The Industrial Edge provides connectivity, IT and OT integration, and data management, and can be managed and operated from a central platform. These features complement the offering of cloud providers such as Amazon Web Services (AWS) and Microsoft Azure, which deliver components and services for developing end-to-end IoT solutions, including the edge layer. Increasingly, management platforms based on Kubernetes are also being used to run an Industrial Edge.
To enable the integration of machine connectivity and edge computing , Softing has a range of connectivity products that support container technology. They enable users to make their IIoT solution flexible and scalable and reduce the total cost of ownership over the lifetime of the solution. Currently, three product families are available for different use cases:
edgeConnector products – provide access to process and machine data in controls, creating the basis for several typical IIoT applications like OEE, predictive maintenance, machine learning.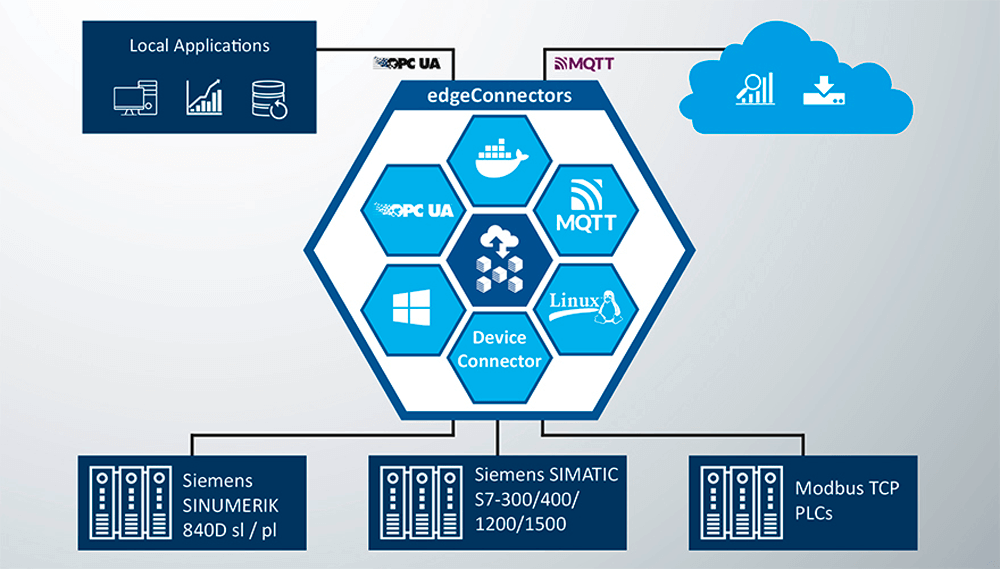 smartLink products – enable access to device data (sensors, actuators) for asset management and asset monitoring applications.
edgeAggregator products – to be released in June 2022 – will provide server aggregation and additional security for OPC UA-based data integration.
All Softing's connectivity products combine innovative technology with a high degree of product maturity and guarantee reliable and safe operation in complex production environments. Users can efficiently solve the distribution, updating and configuration of connectivity centrally and as part of their comprehensive IIoT operational concept. In many cases, no specialized hardware is required, as the products can be easily and flexibly deployed on standard hardware or as part of cluster solutions. The products support open standards and standard protocols such as OPC UA, MQTT and httpREST. This opens a wide range of possibilities for the secure integration of machine and device data into IT applications and allows seamless integration into the IIoT reference architectures of large cloud platforms.
Visit Softing Industrial at Hannover Fair May 30 to June 2nd, 2022. You will find us at the stand of OPC Foundation, Hall 8 / Booth F07, at the stand of PROFIBUS & PROFINET International, Hall 9 / Booth D68, and on June 02nd, at the Siemens stand, hall 9 / booth D49 – Ecosystem Booth.
Softing