Technology
June 1, 2021
Industrial Ethernet Connectors and Cables Product Showcase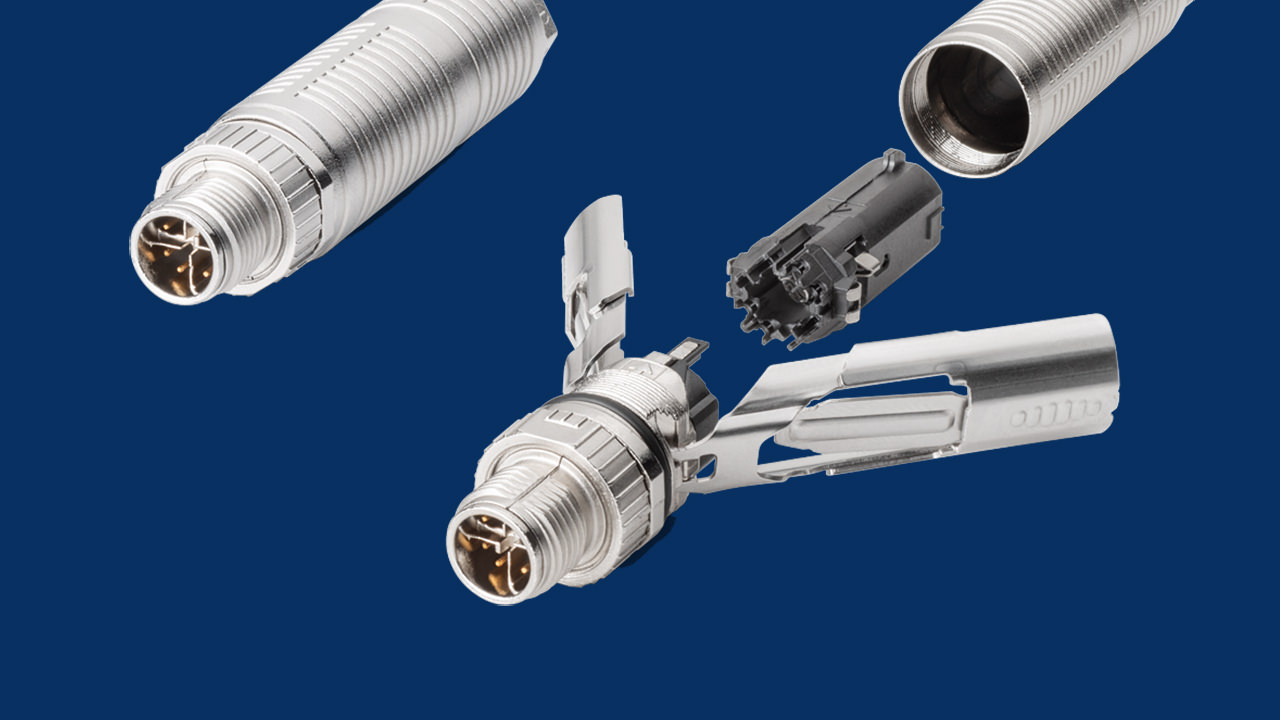 Industrial connectors and cables are in a period of rapid innovation. Along with the emergence of Single Pair Ethernet, this new environment is creating higher demands on products is producing solutions that are offering higher data rates, increased levels of protection and options for miniaturization.
The latest generation of Industrial Ethernet connectors and cabling are being driven by a series of key technical trends and more stringent requirements aiming to boost industrial network performance. Compared to IT applications, industrial applications place higher demands on new products.
"It is not only the signaling performance that is constantly being driven upwards by higher data rates, but properties such as increased protection class, miniaturization and expanded mechanical requirements also play a decisive role," Michael Kasper, Director of Accessories Products at Siemens AG told IEB.
"Of course, the convenient handling of the connector must not suffer from these technical requirements. Particularly in the Operational Technology (OT) environment, in which cables often have to be assembled on site, the user demands a simple, error-avoiding design of the connector. In short, Cat6A, small size and assembly in the field must not be mutually exclusive," he added.
Technology innovations
Kasper said that innovations are being driven by the idea that industrial data communication is not a topic for specialists, but a topic that can be mastered by everyone. By using new materials and connection technologies, plugs can be easily installed in the field without additional special tools, even by untrained personnel. Colored markings in the connector help to avoid incorrect contact. In addition, clear installation videos, which can be easily accessed via a QR code on the packaging, help ensure that the installation is suitable for industrial use.
A growing set of application requirements that are also influencing new product development and connector/cabling solutions.
One area is increasing data rates, or applications in which fewer wires, that are to be used for Ethernet communication and require high-performance connectors that must be fault-tolerant and easy to use at the same time.
"The user expects that these products can be installed by anyone without having to check them for correct quality using complex testing procedures before commissioning, as in the laboratory, Kasper said. "The construction of communication networks, also in industry, must be as easy as it is for the commercial target group in home use. No specialist knowledge or special equipment may be required to set up communication networks."
Single Solutions
"The big trend/need in industrial networking is the drive toward finding and using a single solution vs. having to rely on multiple components and parts," Ruud van den Brink, product manager for industrial communications at TE Connectivity told IEB.
"The industrial internet of things (IIoT) is about connecting and processing data in real time from machines, factories, enterprises and supply chains around the world. It's a data-driven world where decisions are faster, more rational and more efficient. And it's one where factories are smarter, with machines talking to the entire world, learning and continuously optimizing each other's performance. These smart factories require smart machines," he said.
The unique technical benefits that these innovations provide are focused on ways to make communication networks more effective. Most automation networks today are built up out of different communication protocols from serial or bus communications, to Ethernet. Ideally, the whole network would be built up with Ethernet-based connectivity using Ethernet-based connector types so you don't have any conversions between protocols or limits in information flow.
"In newer networks, Ethernet is taking over at the expense of serial communication and bus communication," van den Brink added. "If we look at all of these trends, there are a couple solutions that we support. The first one—RJ45—is very well known; a connector that comes out of the office space and has made its way into industrial networks. Performance-wise, it's a typical office connector, which causes various problems when used in an industrial environment. Other solutions stand up better to the demands of the industrial environment, including Mini I/O—a very small, ruggedized connector, and the M8 and M12 products, which have addressed the industrial requirements for quite some time."
But for a true glimpse into the future, many industrial companies are considering Single Pair Ethernet (SPE). SPE addresses an application space that's been more or less out of reach for the other three connectivity methods, finally getting Ethernet into the industrial network.
Engineering challenges
At TE Connectivity, IIoT work is all about getting data from the network into a database for further processing to optimize an IIoT-based network. Their goal is to interconnect all of the different sources of data so all available data makes it into the database for further analysis.
"We know engineers are facing a number of challenges in their industrial environments," van den Brink said. "Networks have grown more automated and complex while also becoming decentralized so more local connectivity and connectivity on the factory floor is required. This demands solutions that are not only waterproof and dustproof, but also able to withstand intense vibration, shock and heat. Plus, the connectors are growing smaller and more dense. As a result, reliability is more important than ever. Customers need a product that's rugged, yet easy to install and repair, with fast data transmission speeds (10 – 100 Mb per second)."
These challenges are compounded by the different components, connectors, systems and parts used in many networks today. van den Brink said TE is addressing all of those fields and as such, has a total solution available for every company that plays a role in implementing industrial IIoT networks.
Al Presher, Editor, Industrial Ethernet Book