Technology
March 30, 2021
Q&A on TSN: EtherCAT Technology Group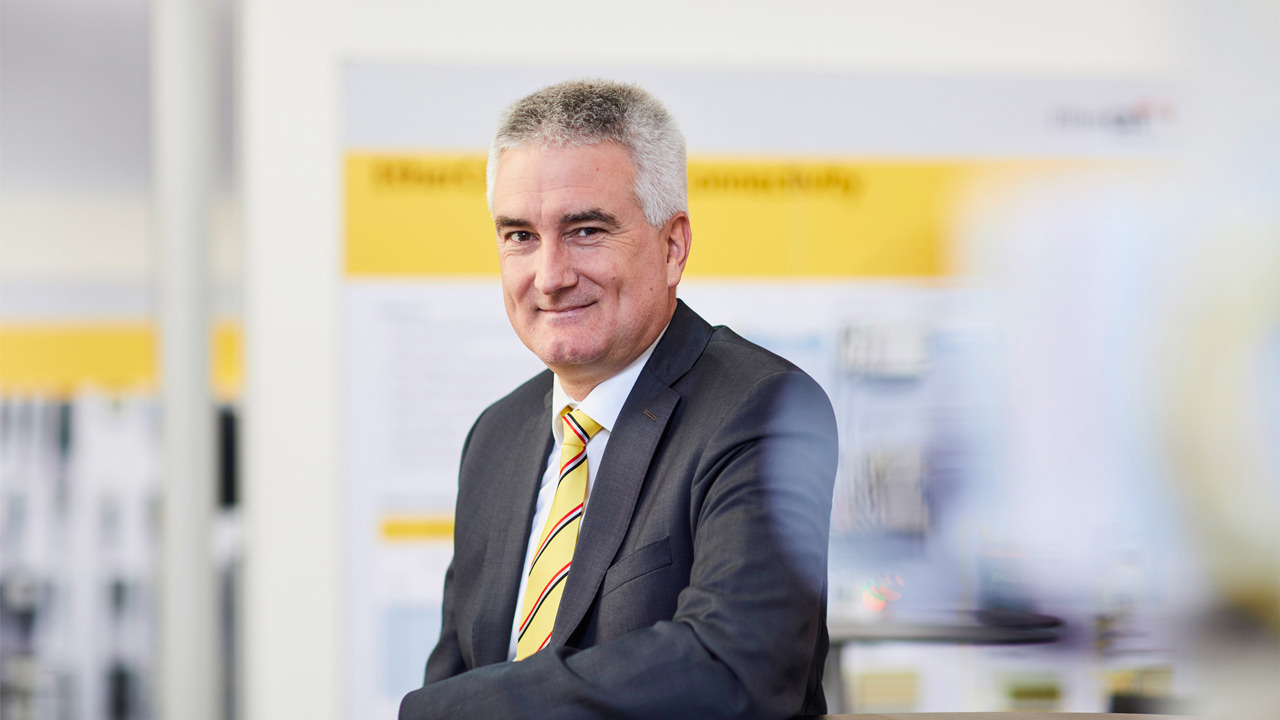 The emergence and development of time-sensitive networking standards has left each industry trade group to formulate a path which makes sense for their technology. The EtherCAT Technology Group offers its perspectives on the possibilities with TSN, and the expected impact on EtherCAT solutions.
Martin Rostan, Executive Director of the EtherCAT Technology Group, provides perspectives on the development and roll-out of TSN technologies and its impact on EtherCAT solutions.
Q&A
What technology do you see as enabling development of Time Sensitive Networking application solutions in 2021 and beyond?
M. Rostan: TSN technologies will certainly find their use cases – however not yet in 2021 and not to the extent that was expected 2-3 years ago. I still hope that it will be possible to agree on a reasonable TSN feature set for factory networks so that real-time communication between controllers becomes affordable and manageable. It is at this level that I see the meaningful use of TSN in our industry, and here EtherCAT will make use of TSN technologies: but without changing EtherCAT itself.
Other Industrial Ethernet systems, on the contrast, have fallen to the temptation of a completely new version of their bus systems based on TSN. They are now starting again from zero, or rather from minus 5, since TSN is not yet as complete and available as they had hoped. TSN technologies will probably also find their way into the 5G infrastructure, and some other special applications.
However, I do not believe that TSN will become a general IT commodity, i.e. that it will find its way into every switch. This means that the expectation of low-cost IT chip sets for TSN solutions in automation will not be fulfilled.
Please provide readers a general description to understand how this technology works.
M. Rostan: It is important to understand that there is no such thing as "the TSN technology". TSN consists of many projects and thus technologies — some of which are fully specified, some of which are under development, and some of which have just been launched. Each consortium assembles its own special TSN recipe from this technology portfolio. Almost all recipes use a time-slice process to tunnel so-called 'streams' through the network, sorted by priority. But everyone does it a little differently.
The prerequisite for time slices is a uniform time base, i.e. exact synchronization of the nodes. The TSN Task Group has recently published specifications for this, which are currently being tested. The configuration of TSN features remains a challenge; here I do not see convergence towards a uniform, manufacturer-independent solution. So, each consortium will go its own way here as well.
What are specific technical benefits that this technology provides that will enable adoption of TSN, versus what is possible with typical applications today?
M. Rostan: Here, too, a distinction must be made. Above the controller or between controllers, TSN technologies will enable real-time communication where "best effort" has prevailed up to now – provided that a reasonable subset of TSN features can be agreed upon, which will still be difficult.
Below the controller, i.e. in the fieldbus area, those whose previous real-time solution was not successful are hoping for improved real-time characteristics at lower cost. To do this, they are prepared to develop a completely new generation of their bus technology, which requires new hardware, new software, new tools, new configuration, and a lot of IT know-how.
The argument is continuity – but it is completely impractical to rely on a shared network above and below the controller instead of structured networks. This is now also reflected in the first TSN-at-Fieldbus-level-specifications, which therefore provide for separate TSN domains – and thus the separation that is required and is given with EtherCAT anyway.
TSN technologies below the controller therefore lead to a technology break that is not matched by an appropriate advantage. EtherCAT will benefit from not doing this.
What is the expected impact that TSN technology will have on smart manufacturing, and the general timeline for these innovations?
M. Rostan: The impact is rather limited: Some processes can be improved by better real-time properties between controllers, whereas the real-time properties below the controller have always been excellent, at least with EtherCAT. Access to data from above to the field level is already possible today without any problems, as far as desired and allowed. For security reasons, the often-cited process data access 'from the sensor to the cloud' is only allowed in exceptional cases anyway.
Even though it should be possible to implement TSN island solutions based on FPGAs today, it will be years before TSN-based approaches are truly mature. The results of the IEC/IEEE Joint Working Group, which aims at co-existence (not interoperability!) of TSN approaches in automation, are not expected before 2024.
Martin Rostan, Executive Director, EtherCAT Technology Group.