ProSoft
IIoT Connectivity Starts with ProSoft
At ProSoft Technology, we've been forging IIoT connections for 30 years, and giving them the reliability, security, and flexibility that industrial applications require. We aim to help you connect your production equipment and communicate the rich process data that helps you make decisions to improve production and optimize resources.
Connect Your Disparate Industrial Equipment
ProSoft's in-chassis modules and gateways connect a variety of leading industrial protocols. Check out the protocol selectors on our website to find a solution that features the protocols you need to connect!
Modernize your Legacy System in Phases
Don't love the idea of the costs and downtime associated with a traditional rip-and-replace? We hear you. Contact us to find out how you can modernize in phases and on your timeline, while minimizing downtime.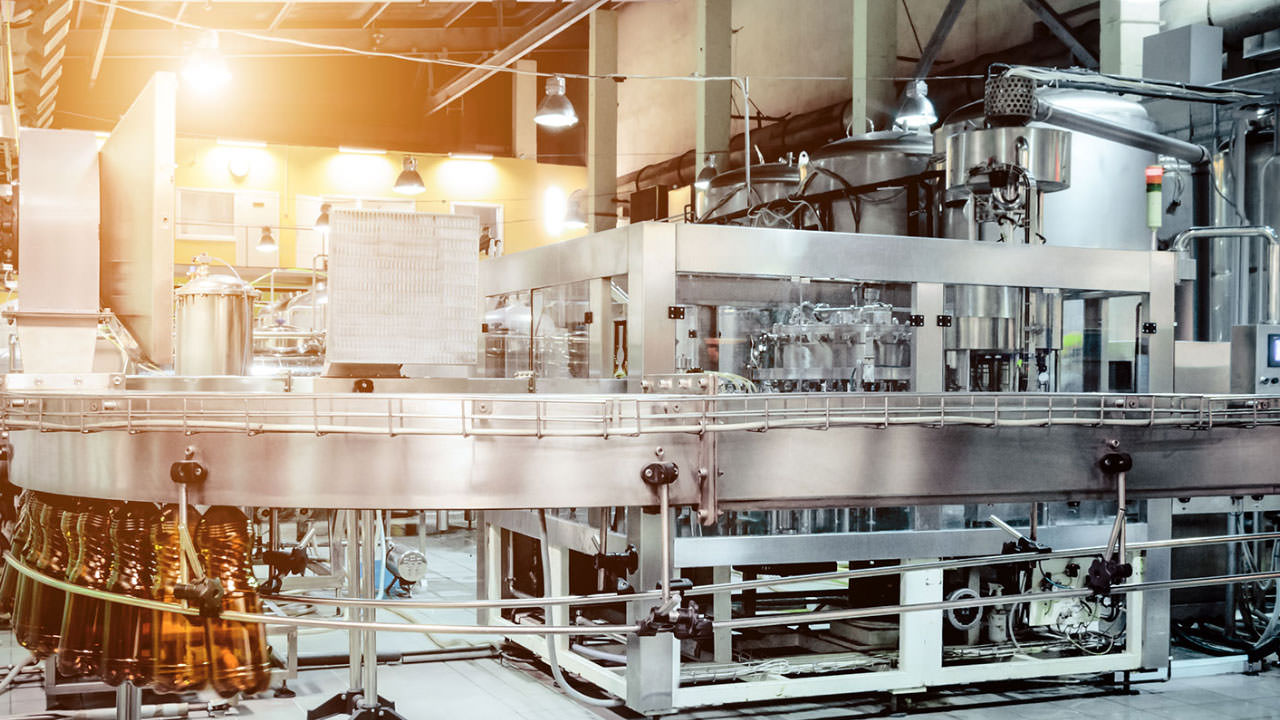 Remotely Connect from Anywhere at Any Time
ProSoft's Remote Connectivity solutions are designed to help you securely monitor and troubleshoot your equipment from anywhere in the world, at any time of the day and from a PC, laptop, or mobile (iOS or Android) device, saving you unnecessary trips and downtime!
Track Moving Equipment in Logistics Applications
Reliable packaging and delivery of consumer packaged goods is essential, and the timeframe has shortened between when a consumer makes the order and when they expect it to show up at their door. ProSoft's radios can help, ensuring reliable movement of automated equipment at logistics or fulfillment facilities.
Learn More About ProSoft Technology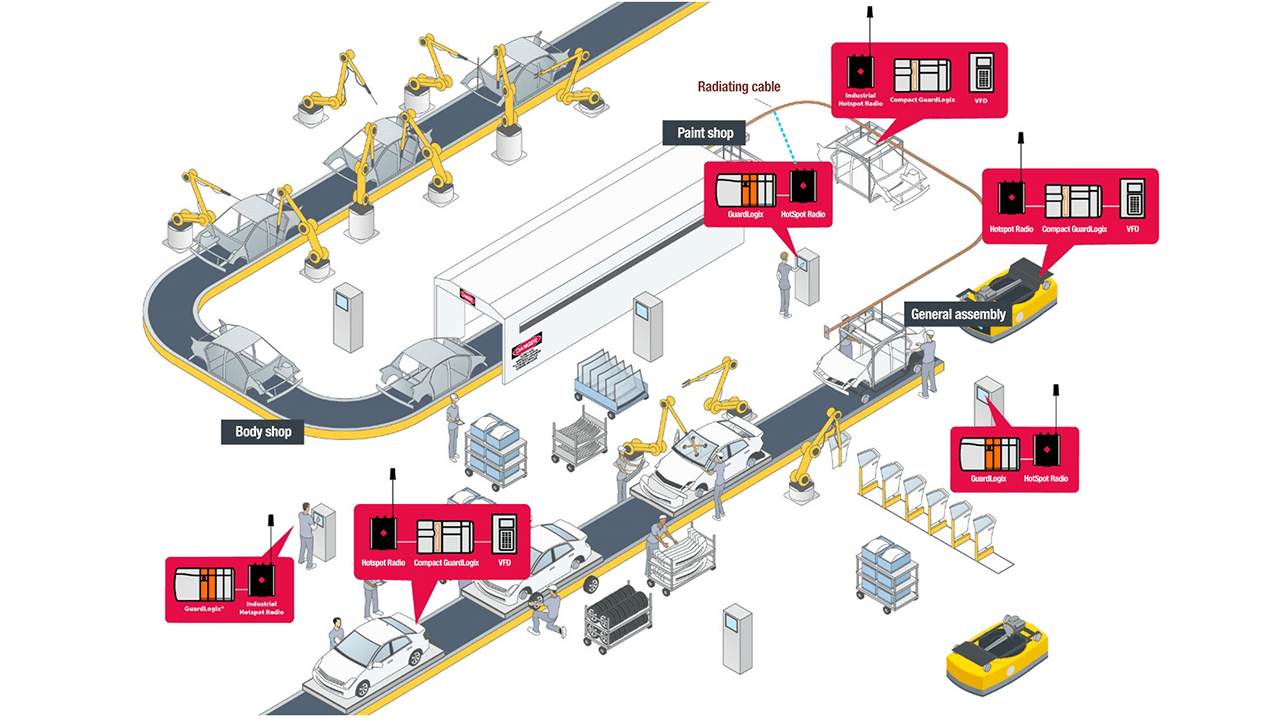 Fiat Chrysler conveyance system boosts production flexibility
A new conveyance system at Fiat Chrysler Automobiles utilizes a Compact GuardLogix controller, paired with an industrial hotspot radio to facilitates communication.
Learn More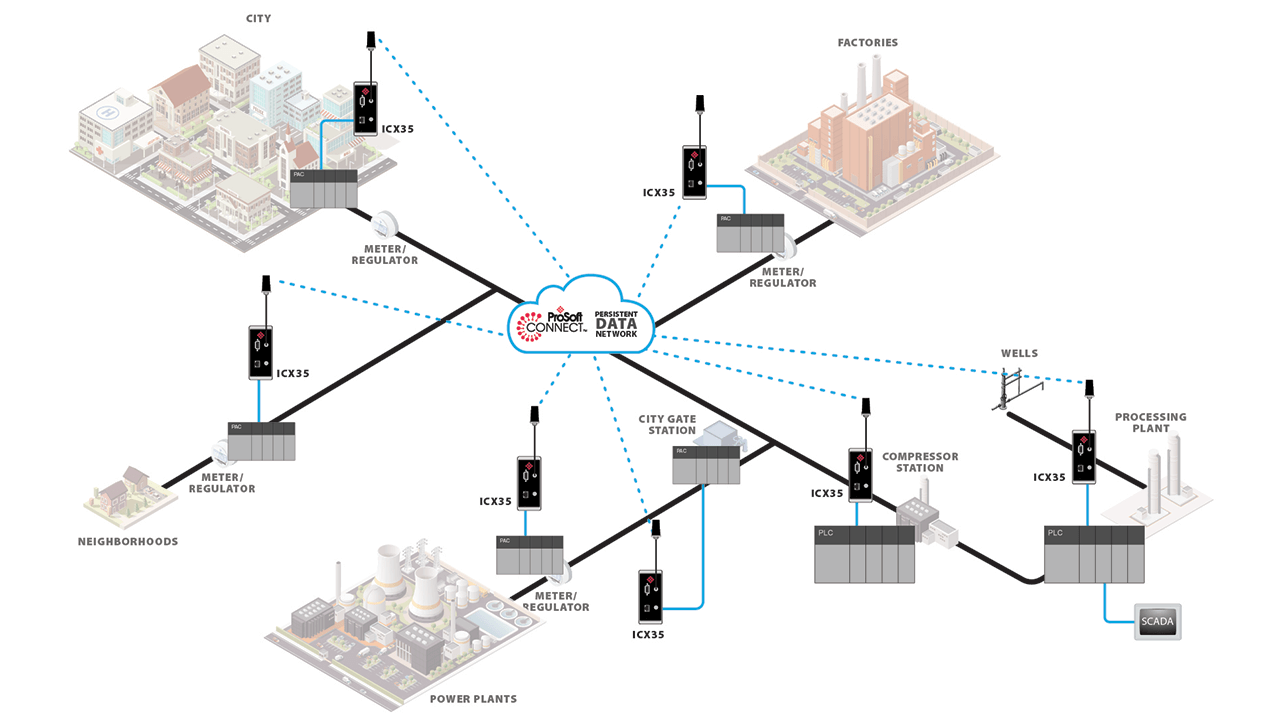 Always-on secure, managed communications for remote sites
A Persistent Data Network (PDN) is a simple, secure and managed infrastructure communications network alternative for utilities.
Learn More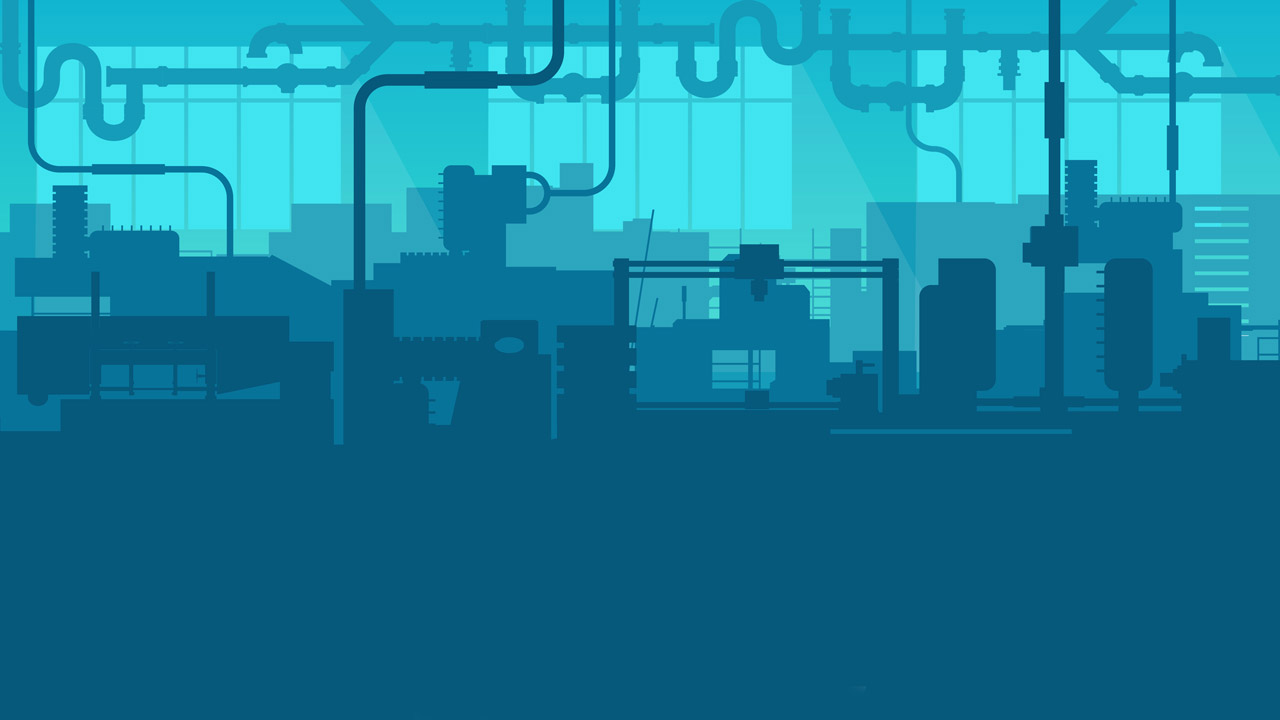 Application Guide: Wireless Functional Safety
Your comprehensive guide to using safety communications over wireless networks.
View PDF