New Products
March 30, 2021
Gigabit managed PROFINET switches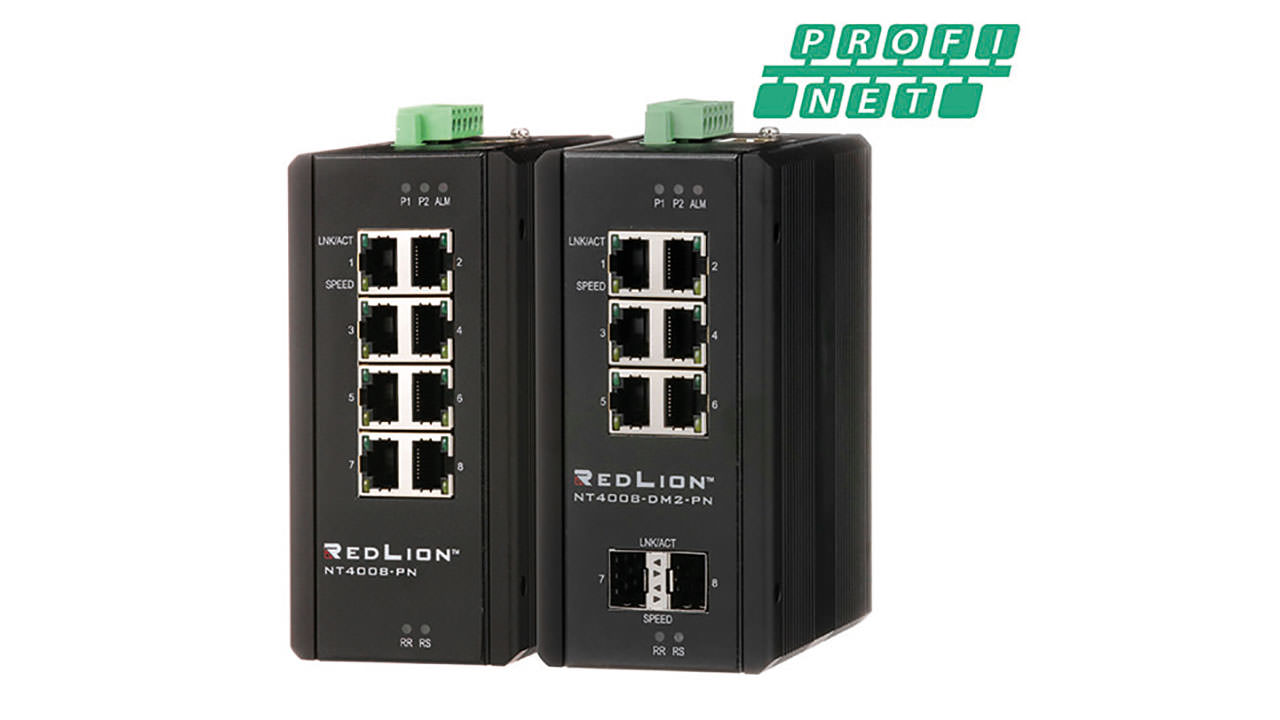 NT4008 full Gigabit managed PROFINET Ethernet switches from Red Lion Controls are designed for Industry 4.0 environments.
Red Lion's new NT4008 Layer 2 PROFINET switches integrate seamlessly PROFINET networks into industrial applications, along with being designed for new Industry 4.0 environments.
The NT4008 PROFINET series is built to manage next generation bandwidths as well as support any extreme industrial conditions and maintain uptime. The NT4008 switches simplify and accelerate data transition for real-time data exchange in PROFINET applications.
Red Lion's NT4008 Gigabit Managed Industrial Ethernet switches are certified to meet PROFINET PNIO v2.34 conformance class B (CC-B), RT Class 1 standards. They ensure seamless integration into PROFINET networks using standard PLC configuration and management tools.
Highlights of the new switches include:
PROFINET PNIO V2.34, conformance Class B
(CC-B), RT Class 1
MRP (Media Redundancy Protocol): client or client/manager configurations
10/100/1000 RJ45 ports
Dual mode SFP ports support 100Base and 1000Base SFP transceivers
Features of the new switches include: LED alarm and power status indicators; LED port status indicators; redundant 12–58 VDC power inputs; configurable alarm, contact relay; console port; IP-30 metal enclosure; wide -40 to 75°C operating range; and extreme shock and vibration tolerance.
The new NT4008 switches provide seamless PROFINET integration, high bandwidth at a very competitive price, future-roof and High availability and suitable for many operating conditions.
Red Lion Controls