New Products
February 12, 2021
Holistic approach to digital transformation for machine builders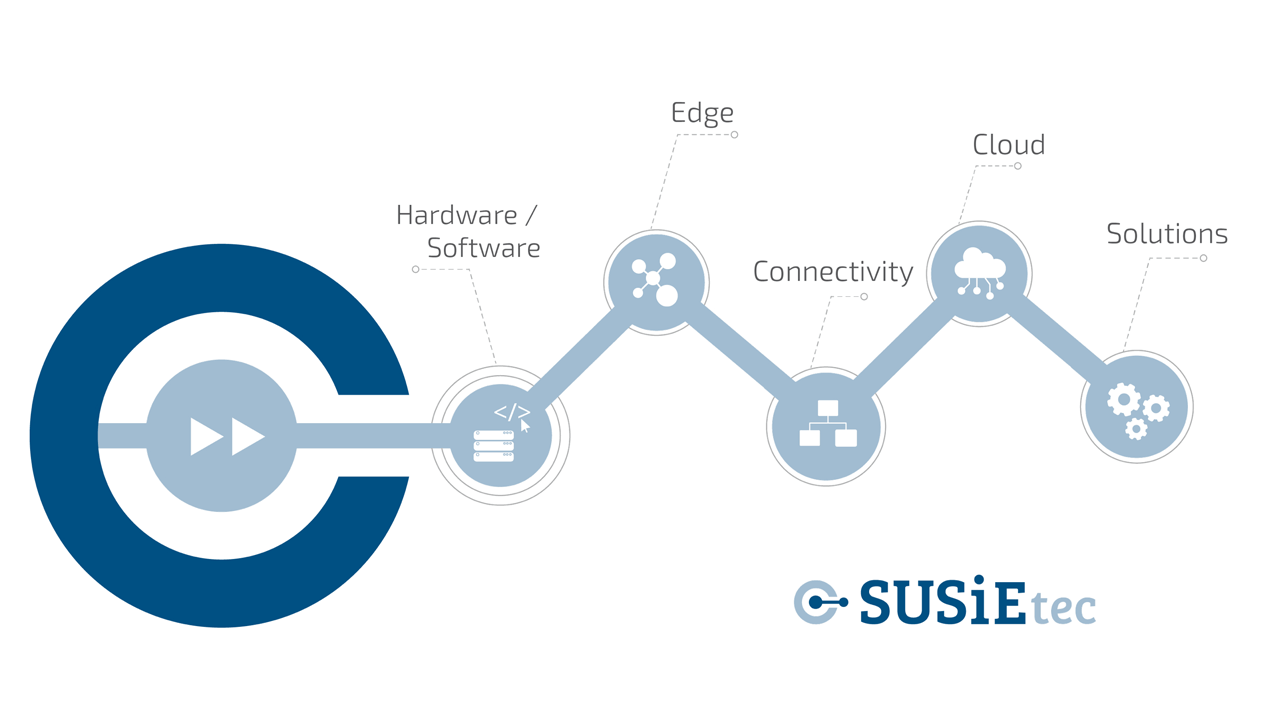 A scalable combination of software, hardware and know-how from KONTRON SUSiEtec aims to help machine builders, system integrators and manufacturers to achieve goals of digital transformation.
Kontron, a global provider of IoT / Embedded Computer Technology (ECT), is introducing an expanded portfolio of holistic SUSiEtec presents digitization solutions with which machine builders, system integrators and manufacturers can achieve their goals of digital transformation faster, easier and more cost-effectively.
Machine builders and operators strive to optimize processes, increase efficiency and develop new sources of income. This task is becoming more and more demanding as it requires the integration of processes, people and technology.
The holistic digitization solutions from Kontron SUSiEtec focus on solving these complexities and challenges of the advancing digital transformation by offering a tailor-made combination of hardware and software for industries such as automation, transportation, medical or smart energy. In addition, the expanded SUSiEtec digitization portfolio now enables uncomplicated access to all the necessary embedded IoT / computer hardware, software tools and software development environment. In addition, there is the necessary consulting and industry expertise, including installation and commissioning support – all from a single source.
At the same time, SUSiEtec is concentrating on the development of new added value through the optimal use of existing and new data sources. The connectivity between products, machines and the collaboration between people across the entire industrial value chain are the decisive factors in digitization.
In combination with the latest AI-supported predictive analytics solutions from SUSiEtec, users can use exponentially growing amounts of data in order to gain unprecedented knowledge on the basis of highly precise, usable data. As a result, for example, manufacturing productivity can be raised to a higher level through real-time quality checks, improved asset management and predictive maintenance.
"We know that the path to digital transformation is a great challenge for many machine builders, manufacturers and system integrators. When it comes to the growing market requirements for customer orientation, scalability and flexibility, small and medium-sized companies (SMEs) in particular lack experienced resources", said Bernhard Günthner, EVP IoT Software at Kontron S&T. "With Kontron's SUSiEtec solutions for holistic digitization, our customers benefit in a unique way from the combination of in-depth know-how and innovative technology. Our experienced teams support them in developing and promoting their individual and affordable digitization strategy."
David Humphrey, Research Director at ARC Advisory Group, commented: "The integration of physical devices / assets with people, data and business systems is the catalyst of digital transformation."  He stated that, since everything is interconnected, it is important to have a holistic, IoT-driven strategy, and to pursue an approach to improve transparency and generate new value creation by making optimal use of both existing and new data sources.
"An important success factor for the seamless integration of OT and IT is the support of a provider with years of industry experience, the proven hardware – and software products, customized connectivity solutions with end-to-end security and an understanding of revenue-based business models," he added.
You can find more information at: https://www.susietec.com.
KONTRON SUSiEtec