Industry News
February 4, 2021
Technology to spur Industrial Ethernet market expansion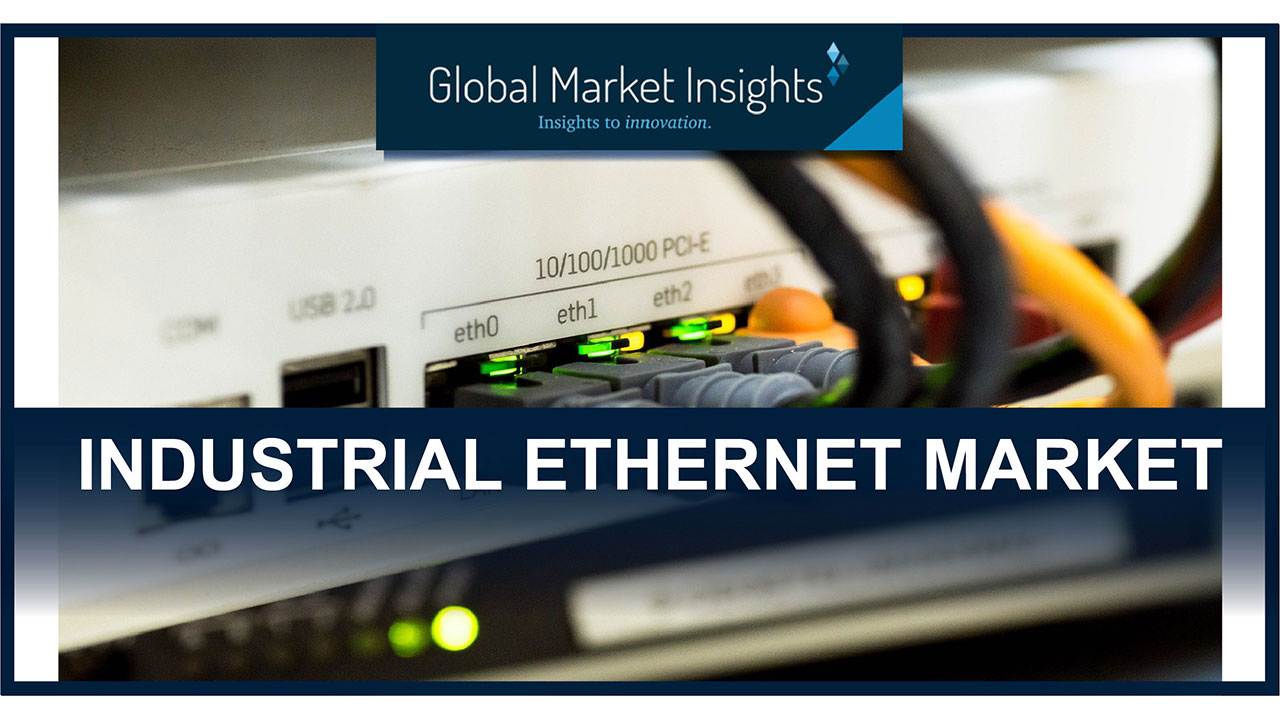 Global Market Insights reports that the Industrial Ethernet market may expand to more $100 billion (USD) by 2026, based on Industrial Ethernet enabling more communications across enterprises.
With efficient network infrastructure being installed across industrial settings, Global Market Insights, Inc. reports that the Industrial ethernet market is expected to procure commendable growth by 2026 in a new study, based on Industrial Ethernet enabling communication across enterprises.
Industrial Ethernet offers the availability of scalable communication performance whenever necessary using switching technology, and also encompasses advanced capabilities like high speed and enhanced connectivity across distance as well as the ability to connect multiple nodes.
Given to growing application and demand in the industrial sector, companies specializing in Industrial Ethernet products are developing advanced solutions and services. For example, in 2020, supplier of industrial communications equipment Advantech announced the launch of its latest series of 10G Industrial Ethernet switches that enable higher flexibility and bandwidth for heavy data transmission.
In view of such advancements, Global Market Insights, Inc., reports that the industrial ethernet market may register over USD 100 billion by 2026.
In terms of components, the Industrial Ethernet software segment is likely to record a CAGR of more than 20% over the forecasted timeframe. Industrial Ethernet software solutions also llow network management through the monitoring of Industrial Ethernet networks with different number of nodes.
Through these solutions, multiple devices can be configured at the same time. Industrial Ethernet diagnostic software solutions allow efficient topology recognition and support different devices including switches/hubs, WLAN devices, routers, as well as end devices.
Noteworthy advancements in the electrical and electronics sector is slated to offer substantial boost to the industrial ethernet market in the upcoming years. The implementation of Industrial Ethernet has enabled the usage of latest networking products such as firewalls, routers, hubs, switches, and gateways.
Geographically, the Europe Industrial Ethernet market is expected to hold over 25% of the global industry share during the forecast period. Presence of major companies like Robert Bosch GmbH, ABB Ltd., and Siemens AG is offering a considerable impetus to the regional market. Firms in the region are working on innovative platform solutions could offer support to customers demanding for enhanced Industrial Ethernet.
On a global scale, major companies operating in the industrial ethernet market are Rockwell Automation, Robert Bosch GmbH, Cisco Systems, Inc., Schneider Electric SE, and ABB Ltd. These organizations are focused on developing advanced, modern Industrial Ethernet components.
Samikshya Borse, Global Market Insights.