Technology
March 21, 2023
2023 Factory Automation Connectivity Showcase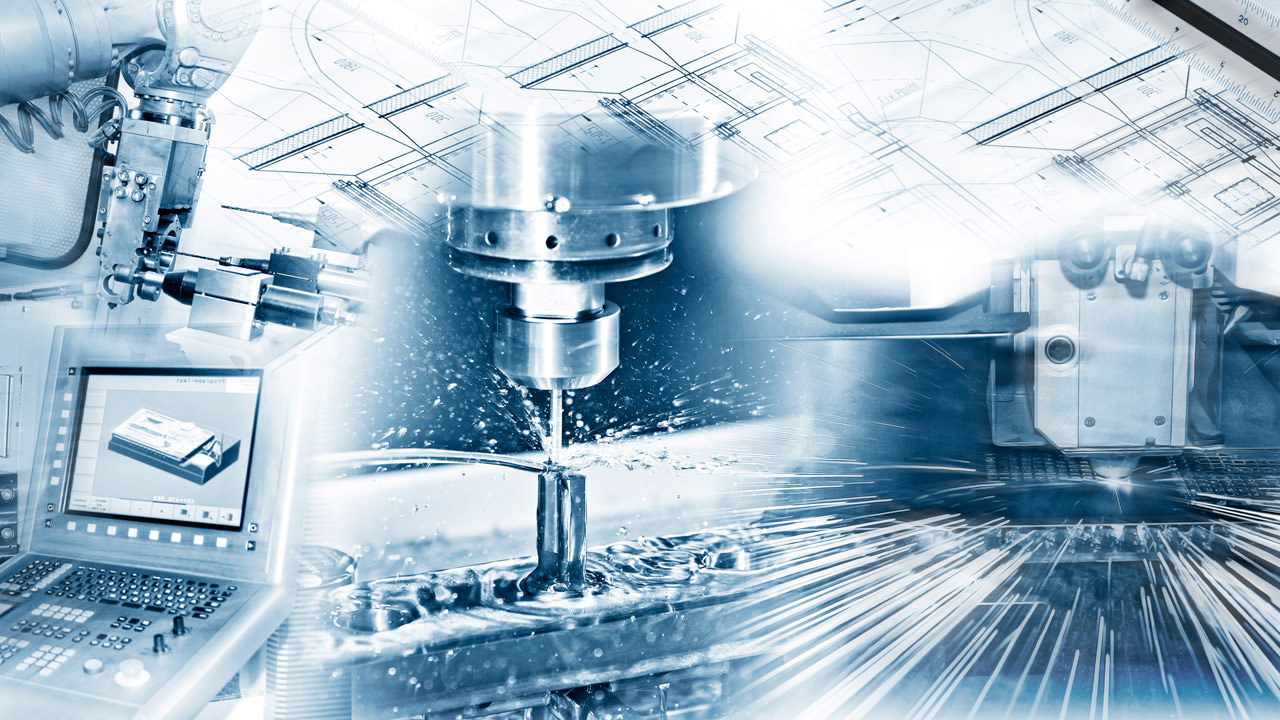 This Connectivity Showcase presents the viewpoints of eight industry experts. With Factory Automation Connectivity Solutions, manufacturers are collecting data in real-time to monitor, track, and optimize production processes, and improve safety, reduce downtime and increase production speed and efficiency.
Factory automation connectivity solutions are at the heart of how smart manufacturing systems operate, and are mission-critical technology for the Connected Factory.
In this special showcase, the Industrial Ethernet Book has reached out to industry experts to gain their insights into Factory Automation Connectivity Solutions that are ushering in new levels of factory and IIoT connectivity.
Focus on Network Management Tools
User accounts and access control can be managed from one central user interface.
"Managed switches and gigabit speeds on the plant floor combined with security features that allow the industrial application to meet the IT requirements for things like RADIUS authentication with 802.1X support, 802.1Q and password policies," Barry Turner, Technical Business Development Manager at Red Lion said.
He added that, in a factory application, there will likely be a large number of switches that need to be managed and maintained by a group of controls/IT engineers.
"A really great security practices is to remove anything from the network that is no longer needed and that would include past employee log in user accounts or accounts that have been compromised," Turner said. "Without technology like RADIUS someone would have to log onto each and every switch and remove the account to secure the network."
Turner said that RADIUS is simply a server that the networking switches will offload their authentication to for access to the network, meaning that user accounts and access control can be managed from one central user interface. RADIUS and 802.1x make it possible to only allow authenticated users onto the controls network, thus minimizing the attack surface of the overall network. This also minimizes the chances of a 3rd party contractor connecting to your controls network with an IP address he used on his last job, which also happens to be your main PLCs IP address. Using technologies to minimize attack surfaces like RADIUS is a smart thing to do and more customers are doing just that.
Unique technology
"As IIoT has exploded, so has the need for connectivity devices to make those application accessible via wired Ethernet, Wi-Fi and Cellular. User management and access control should be the most important component of your cybersecurity strategy," he said. "Therefore, utilizing RADIUS technology that has proven itself to be a secure and reliable means of centralized authentication and access control is key. The more IIoT devices in the application the more switches and gateways require connectivity and access."
The IT department is likely already using RADIUS in other applications and could easily make it where when a 3rd party contractor plugs his laptop into the controls network incorrectly it never negatively impacts your application. The contractor is simply dumped into a guest network with limited access and will eventually have to log in correctly to do the work required.
Applications focus
Turner added that any network can benefit from using 802.1X and RADIUS to ensure that those who connect to the network are authenticated. Traditional Ethernet simply passes traffic from switch to switch. The use of 802.1x will ensure that those connecting to a port are supposed to be part of the network, and then give them access to only the part of the network allowed by administrator.
"An objective should be to minimize attack surfaces on the network. Any Ethernet port on your network is an attack surface and should be locked down in some way. The simplest way is to disable all unused ports. Another best practice is to use port security to only allow the mac addresses of the devices in your application to communication across the Ethernet switch. A more scalable approach is to use RADIUS and 802.1x," he said.
Challenges automation engineers face
"The need for more data. Data on the controls side is quite a bit different than data on the IT side. In the industrial side, the packets are much smaller; but there are much more of them creating high packet per second between segments," Turner said.
"Gigabit speeds along with port aggregation will allow the network to grow with the demand for more data. High speeds allow connectivity to more of your industrial data. Industrial Ethernet switches like Red Lion's N-Tron series NT5000 switch provides gigabit speeds in an easy to use UI that makes it easier than ever to align with the security policies of the IT department. All this in a product designed specifically for the industrial space."
Emergence of SPE
Continuous Ethernet-based communication from the sensor to the cloud.
Dipl.-Wirt-Ing. Verena Neuhaus, Manager Product Marketing Data Connectors, for Phoenix Contact said that vendors are building connectivity options that leverage the Industrial Ethernet ecosystem and are looking to Single Pair Ethernet technology.
"In recent years, Ethernet technology has established itself as the leading communication infrastructure in almost all areas of factory automation. Various Ethernet-based protocols have long been established at the management and control level, but fieldbus-based protocols are still often used at the field level due to the different requirements placed on the systems," Neuhaus said.
"Single Pair Ethernet starts right there and scores with new standards, including longer transmission distances, simplified cabling and miniaturized components. This offers the possibility of continuous Ethernet-based communication from the sensor to the cloud. This saves gateways and simplifies communication structures within the networks,"
SPE benefits
Neuhaus said that Single Pair Ethernet (SPE) primarily offers the advantage of consistent Ethernet-based communication. Areas at the field level, which were previously controlled with analogue signals or based on fieldbus communication, can now also be integrated into the network using IP.
The reduction to just one pair of wires also opens up new possibilities in terms of miniaturization. Connectors and components on the printed circuit board are becoming smaller and thus enable a higher packing density – this means that smaller devices can be implemented.
The connection in the field is made much easier by reducing from eight to just two wires and can therefore be carried out in less time. And raw materials such as copper are also saved thanks to the simple cable structure; this has a direct impact on the issue of sustainability.
"The original motivation for Single Pair Ethernet came from the automotive market a few years ago. Complex wiring harnesses for more and more sensor technology in the automobile required new solutions – these were the beginnings of automotive Ethernet," Neuhaus said.
"With the definition of new standards within the IEEE 802.3, the topic of Single Pair Ethernet also became interesting for industrial applications. The 10BASE-T1L standard with a data rate of 10Mbit/s and a transmission distance of up to 1,000m is particularly attractive as a replacement for classic fieldbus systems. However, developments relating to SPE are also being followed with interest in other application areas. The markets for building automation and process automation should be mentioned here in particular."
Application opportunities
Driven by the topic of IIoT, Single Pair Ethernet is interesting for almost all fields of application within factory automation.
"Devices are becoming more intelligent and with increased demands for efficiency and costs, more information has to be exchanged between devices. The consequence is smart networks that allow intelligent, data-based evaluation and therefore also require more data interfaces," Neuhaus said.
"First and foremost, sensors and subsequent infrastructure components are equipped with SPE. But there are also applications in the area of actuators that are connected with new hybrid connector solutions, for example."
Neuhaus added that trends within factory automation with regard to data connectors are miniaturization, higher data rates, more complexity in a smaller space, automated processing for circuit board assembly and easy installation of connectors even for unskilled specialists, which does not require special tools. All these trends influence the development and design of modern connection technology for factory automation.
Factory Automation Connectivity
Secure and reliable network infrastructure for smart manufacturing applications.
Wolfgang Schwering, Portfolio Owner Blueprints/Systems for Industrial Connectivity at Siemens said that factory connectivity innovations extend to mobile applications and edge computing.
"Interoperable industrial switching, routing, and wireless technologies based on SCALANCE products are the foundation for factory automation connectivity. The increasing requirements for network bandwidth do not stop at the factory. For example, camera applications, quality assurance, but also back-ups for field devices are the drivers of high-performance demands that we can meet by offering 10 Gbps ports for Industrial Ethernet Switches at the field level," Schwering told IEB. "To ensure the highest level of flexibility, the 10 Gbps ports are implemented as SFP+ slots which can be populated with our large portfolio of industrial-grade transceivers covering bandwidth requirements from 100 Mbps to 10 Gbps."
For mobile applications in the factory automation environment, Wi-Fi 6 devices are available with seamless roaming based on the industrial Parallel Redundancy Protocol (iPRP), which is basically an extension to IEC 62439-3. This enables the operation of critical applications, including safety functions, even over wireless networks.
He said that, in addition, edge computing as a trend is having an impact on the future set-up of network components. This enables cloud and edge computing based on local data processing close to the machine without additional devices at the field level, for example.
Smart manufacturing solutions
"Secure and reliable network infrastructure is the basis for the production process. This includes OT-proven security and Quality of Service (QoS) concepts, as well as deterministic redundancy mechanisms to prevent production downtimes and reduce operational efforts," Schwering added. Using standardized industrial protocols ensures interoperability with 3rd party devices which are often part of a complete automation solution. Familiar operating mechanisms lower the requirement for specially trained personal during daily operation."
Seamless roaming for WLAN based on iPRP enables many different mobile applications. This allows reliable and high availability safety functions, such as for Automated Guided Vehicles (AGVs). Reliable, high bandwidth wireless communication with Industrial Wireless LAN or Industrial 5G allows the implementation of new automation solutions including "Industrie 4.0" applications, augmented reality, or remotely operated cranes.
With edge computing capabilities, operators can build completely new solutions, gather and pre-process data from the field, and transfer it to the cloud. In addition, network-related services and diagnostics can be added, such as anomaly detection, inventory management, or individualized applications based on modern containerized technologies.
Schwering said that, by integrating software and services into network components, space and set-up effort can be saved. Industrial Security Appliances with firewall functionalities can be used for cell protection and Network Address Translation (NAT), as well as for secure remote access.
The SCALANCE S and M industrial firewalls and routers enable secure remote access in combination with an easy-to-use on-premises or cloud-operated SINEMA Remote Connect server. Particularly for the remote maintenance of machines in the OT environment, special mechanisms are necessary (e.g. key switch, NAT, easy integration into user management). A system tailored for OT requirements reduces the skills required by operators and increases plant productivity. Ultimately, plant managers will save operational expenses and continually optimize their manufacturing.
"The adoption of modern edge concepts is essential in the OT area as an add-on for existing Industrial Ethernet Switches (e.g. by using SCALANCE LPE) or for future software integration of network devices. This facilitates applications in the Industrial Edge ecosystem and 3rd party solutions with customized apps," he said.
Secure, end-to-end communication and a consistent data flow between IT and OT is the foundation for digitalization. Furthermore, industrial processes in the digital enterprise require full transparency and a high degree of customization. With industrial communication, networking, identification, and locating solutions, manufacturing companies can close the gap between the real and the digital world and enable IoT applications like predictive maintenance or artificial intelligence.
Another example of this is taking asset visibility and anomaly detection to the network edge. Operators can benefit from a higher security level and the fulfilment of regulatory requirements. Thanks to a comprehensive approach from OT to IT, from the machine level to the cloud, our customers can manage the digitalization and merging of the virtual and physical worlds.
Different OT and IT requirements have to be taken into account when planning the IT/OT connection in order to ensure reliable data exchange within enterprise networks. Siemens can provide hardware and software with matching consulting and training offerings. Operators can also benefit from our in-depth experience in automation and vertical know-how to implement even huge greenfield projects with special requirements.
"Advancing digitalization and demographic development are forcing both IT and OT to operate together ever-more efficiently. Systems that are tailored to specific requirements decrease the need for specialized know-how," Schwering added.
"The commissioning times and maintenance costs can also be reduced and thus lead to savings in OPEX. On the other hand, regulatory requirements regarding cybersecurity will increase. Under the given circumstances, this is a challenge that we can meet with security mechanisms adapted for OT. Cyberattacks in production can be prevented by secure network concepts in accordance with IEC 62443."
In addition, Zero Trust is a powerful cybersecurity principle now applied as part of the "Defense in Depth" concept. The entire network and all connected devices are generally considered untrusted. All participating devices, users, and software resources need to be identified and authorized before gaining access to systems and applications in the production network. Access is strictly limited to the current request.
To incorporate Zero Trust principles, SCALANCE LPE hosts Zscaler App Connector, a cloud-based security solution from Zscaler Inc. Installing the solution as a Docker© container on the SCALANCE LPE local processing engine enables highly secure access to industrial automation environments.
All-in-One Control Solution
Edge programmable industrial controllers provide control, data processing and visualization in a single device.
Benson Hougland, VP Product Strategy for Opto 22 said that IIoT initiatives are providing an impetus for the development of connected factory solutions as companies seek out more sophisticated methods to implement connectivity across the enterprise.
"Industrial Internet of Things (IIoT) technologies are enabling new solutions for factory automation connectivity. Companies use IIoT technologies, such as sensors, gateways, controllers, and analytics, to connect factory machines, equipment, and software products with each other and securely to cloud environments," Hougland told IEB.
"With this connectivity, manufacturers can collect data in real time to monitor, track, and optimize production processes, and improve safety, reduce downtime, and increase efficiency."
IIoT technologies also let companies remotely monitor and control factory processes for better production control and improved efficiency. Cloud computing and analytics offer new levels of automation, enabling more complex operations to be automated and managed more efficiently. IIoT technologies are making factory automation more connected, efficient, and cost-effective.
Identify how a specific connectivity solution offers specific technical benefits, and the potential impact on smart manufacturing operations.
Edge programmable industrial controllers
Hougland said that emerging edge programmable industrial controllers (EPICs) provide reliable and secure solutions for factory automation connectivity.
First, these EPICs enable users to monitor, control, and communicate with industrial equipment worldwide. Because they are designed to be compatible with a wide range of automation devices, users can quickly and securely connect to their machines and control them remotely. Their real-time data means users can make quick and informed decisions to optimize their production processes.
Second, the EPIC's built-in HMI tool gives users the ability to create custom graphical interfaces to visualize and control their equipment and receive alerts and notifications when something malfunctions.
Third, the EPIC's security and communication features make it much easier to securely democratize operational technology data with business and cloud applications. EPICs are a powerful and cost-effective solution for industrial automation and connectivity.
"EPICs are versatile industrial automation devices that combine a powerful I/O system, a real-time industrial controller, numerous networking options, and comprehensive software options. This all-in-one solution streamlines industrial automation, providing control, data processing, and visualization in a single device," Hougland added.
An EPIC's I/O system offers a wide range of analog, digital, and serial signals selected to suit specific applications. The system supports various fieldbus protocols, enabling it to communicate with other devices on the factory floor. The EPIC is programmed using familiar automation languages. It can also run user-developed code on an open-source Linux operating system, supporting several programming languages, including Python and Java, making it easy for developers to create custom applications. The software platform includes a web-based HMI for real-time visualization, data logging and analysis, dashboard creation, and remote access.
EPIC applications focus
EPICs are used in various industrial applications, including manufacturing, pharmaceutical, food and beverage, oil and gas, and water/wastewater treatment, for monitoring, controlling, collecting data, and generating reports on production efficiency.
EPIC-based solutions contribute to IIoT and enterprise connectivity in many ways. For example, they typically have built-in OPC-UA drivers for Allen-Bradley, Siemens, and Modbus TCP systems, as well as MQTT with Sparkplug B. For enterprise connectivity, EPIC solutions provide simple logic flows using open-source Node-RED software, streamlining data processing and integration with web services and cloud platforms.
Hougland added that these new technologies are helping engineers deal with the challenges and complexities of implementing new connected systems.
"Factory connectivity has seen significant advancements in recent years that address automation engineers' challenges. One such challenge is integrating legacy equipment and systems into modern automation networks. Industrial gateways and edge computing devices bridge legacy systems and newer technologies, allowing for better data collection and communication among different devices and systems in the factory," Hougland said.
Another challenge is the need for secure remote access to plant floor systems. EPICs provide secure remote access to plant floor devices through a virtual private network (VPN) and the MQTT protocol. The VPN provides a secure virtual tunnel for authenticated remote access to the plant floor equipment. MQTT reduces security concerns by using outbound, device-initiated communication.
"Cloud computing combined with edge computing provides centralized data management and analysis, offering valuable insights into factory operations. This combination helps automation engineers monitor and optimize processes, reduce downtime, and improve efficiency across the entire manufacturing organization," Hougland added.
"Overall, these advances in factory connectivity have helped automation engineers address challenges related to legacy equipment integration, remote access, data management, and automation efficiency."
Information-enabled smart devices
Smart devices enable comprehensive view of operations and use analytics.
According to Todd Bissell, Strategic Marketing Manager at Rockwell Automation, technology and product development are enabling new solutions for factory automation connectivity.
"Today's smart manufacturing approach combines data and technology to achieve results. By leveraging information-enabled smart devices on the plant floor, manufacturers can get a comprehensive view of their operations and use analytics to get knowledge and insights that help optimize operations and drive Overall Equipment Effectiveness (OEE)," Bissell told IEB recently.
"While EtherNet/IP is the network of record, direct connection of field devices such as sensors, safety switches and signaling products to Ethernet is either physically difficult (due to small device size), overkill for the data being generated, or simply too costly for these simple devices. However, these devices generate the bulk of plant floor data. This is why several linking technologies have emerged that allow for low cost yet effective ways to unlock the information that has long been in these devices and deliver that data to where it can provide value."
He said that some examples of enabling technologies are:
Hart for analog devices (for example: process instruments)
IO-Link for discrete devices (for example: sensors)
GuardLink® for safety devices
With an information-enabled connection to smart devices, manufacturers get a much more comprehensive view of their operations. The system can often detect issues before they become production issues. In a traditional control system, you would not know if, for example, a photoelectric sensor was too dirty to operate properly or if a safety switch was damaged. The issue wouldn't be evident until a downtime event occurred and then, through extensive troubleshooting, was eventually tracked back to the faulty device. This wastes valuable time and production capability. IO-Link enabled sensors and GuardLink safety devices can provide data and diagnostics to the control system before production issues happen.
"Smart machines and equipment allow manufacturers to better leverage the most powerful element that too few organizations today are fully capitalizing on: their own real-time data," Bissell said. "This intangible commodity is the key to better understanding operational performance at the most granular level so you can improve operations and produce more–at higher-quality levels–in a more efficient manner."
Connectivity solutions
He also said that, while employing smart technologies throughout the entire plant floor and enterprise might sound ideal, companies may want to start by addressing key areas and critical processes that would lead to lost production time. Smart devices can be used in any application and industry, but especially in rugged industrial environments prone to device lifecycle and environmental effects. Ultimately, these device-level enabling technologies use adapters to deliver data from industrial control components into the Ethernet system without the overhead required for an end-to-end Ethernet solution. When looking from the outside in, the seamless integration of enabling technologies makes them transparent, basically a right-sized extension of an Ethernet network.
"Today's unprecedented access to real-time data can be turned into actionable information, logged, and analyzed to help workers make better decisions and ultimately optimize not only equipment setup, maintenance, and troubleshooting, but the overall manufacturing process," Bissell added.
"When connected via an open and standard network architecture, such as EtherNet/IP™, enabling technologies provide greater data sharing upstream and downstream, allowing for real-time collaboration across all levels of an organization's enterprise from the plant floor to the front office. So, all the data harvested from smart devices can be used for changes to overall business processes down to device-level status messages that can be used to reduce downtime," he said.
Fundamental building blocks
Enabling technology for AI and digital twin technology that can optimize and transform operations.
According to Jeff Winter, Director of Smart Manufacturing and IIoT Division for the International Society of Automation, factory connectivity solutions are integral to the ultimate goal of business transformation that Industry 4.0 is all about.
"Connectivity is just the starting point. It's important to look beyond connectivity and begin by considering the business outcome you're trying to achieve with connectivity. Organizations can use a tool like the Acatech Industry 4.0 Maturity Index to assess their level of digital maturity on a scale of 1-6. According to their 2020 survey, 80 percent of companies still fell at level two connectivity," Winter told IEB recently. "Unfortunately, connectivity alone doesn't get you much and is often hard to see an ROI. It is, however, a fundamental building block that enables all the really cool technologies (i.e. artificial intelligence and digital twins) that can optimize and transform operations. Evaluating what the end goal is for your automated environment will help highlight solutions that can help you go beyond simply factory connectivity."
Common data model
Winter said that the most powerful thing a company can do is develop a common data model that provides a consistent framework for organizing data, defining relationships between data entities, and mapping data to a common language. This is especially important when companies are trying to address IT/OT convergence, because operational technology (OT) and informational technology (IT) have different protocols, architectures and technologies, as well as teams with different goals, priorities and perspectives.
"Having your IT and OT environments connected is one thing, but having the data from those systems properly contextualized, normalized and indexed…that's a whole other ballgame, and where the real transformation takes place. Without a common data model, you could be flooding databases with different data types and values that other systems can't understand."
By developing a common data model across environments, the connected systems can now not only access each other, but also understand what the other is doing because they share the same language. ISA-95, a standard developed by the International Society of Automation, provides a great starting point for developing that data model by defining a set of interfaces and information models for each level of abstraction, allowing for interoperability between systems at different levels. This enables companies to create a seamless flow of information and control across the manufacturing process.
Applications viewpoint
Winter said that one of the biggest impacts of factory automation connectivity is the ability to capture data that can be used to inform operations and proactively address production with predictive analytics. The idea is that you can't do predictive analytics without collecting data. You can't collect data without connectivity.
"Factory automation connectivity is the first step to greater enterprise connectivity, and the ability to have real-time information at your fingertips from everywhere. The application of connectivity is so crucial that it's why, according to a 2021 report from IoT Analytics, the number one use-case for smart operations is remote asset monitoring," Winter said.
This monitoring can be used, for example, to create real-time factory control towers. Imagine having a real-time dashboard to share with your COO that show's your company's overall equipment effectiveness (OEE). Double click and it can drill down and provide the OEE for every facility, production line or even individual machine. This type of visibility can have a massive impact on the ability to do production planning and production optimization. Add AI and machine learning to this level of reporting and you have the power to not only remotely monitor but perform predictive analytics.
Engineering challenges
Winter said that some of the biggest challenges for automation engineers are issues of common language and overall ownership of architecture. The question of selection of architecture – including platforms, devices, protocols and everything related – often doesn't have a clear owner. Should operations teams manage it? IT? The internal fighting over architecture, technologies, implementation, and governance can slow down or even completely stall Industry 4.0 initiatives by never getting the proper connectivity foundations put in place.
Expanded digital capabilities
Variable Frequency Drives implement connectivity options along with integration of sensors and other devices.
According to Jon Mosterd, Manager, North America Center of Excellence (Applications) for Danfoss Drives, technology developments are enabling new solutions for factory automation connectivity.
"Increased digital capabilities on Variable Frequency Drives (VFD) are allowing for more onboard connectivity and expanded functionality. With a variety of options, you not only can easily integrate the drive into an automation system, but you can also integrate sensors or command ancillary devices, such as a valve or damper, without having to add extra controllers," Mosterd told IEB recently. "Not only does the drive provide a power supply for these devices, but it can also have built-in capabilities to monitor them, perform a logic function, and then send signals to operate other devices nearby."
He said that these benefits are compounded when we consider options for remote monitoring or cloud-based data gathering. These can enable operators to monitor systems in a central location for easier maintenance and service dispatching, especially in locations with limited personnel present to regularly monitor system performance. Growing data and interconnection options in a VFD are allowing automation to not only save energy on a process, but also perform many different functions without having to add more hardware or network points.
Impact on smart manufacturing
Traditionally, VFD's have been utilized for their power conversion capabilities to vary motor speed and reduce energy consumption. With the growth in embedded digital tools, the ability to integrate external sensors and control other components, VFD's are changing how automation teams are utilizing them.
An example of this is with integrated predictive maintenance as part of a VFD that allows smart manufacturing to better operate equipment and assess its current condition. Purchasing a VFD with condition-based monitoring functions enables users to gather data about the health of their system. The algorithms utilized to perform this are embedded in the controls of the VFD and do not require any additional hardware. Alongside this, VFD's are equipped with more internal sensors to better assess their own operating status. The data gathered can alert users of potential problems like overloading or maintenance concerns like the need to clean the air channel.
Additional capabilities for handling external sensors to monitor pressure, flow or vibration help provide the VFD with information to assess the system status. Collectively, this is all integrated into a single data point which helps to reduce installation costs, simplifies the solution, and can provide information to system operators to make better assessments on the health of their equipment. These units can even be setup to handle maintenance reminders based on run time or send warnings of potential problems.
"Predictive maintenance and conditioned based monitoring integrated into a single component are unlocking new access to tools with reduced costs of implementation. Often, these features have not been utilized due to complexity, cost or space constraints as they required additional hardware," Mosterd said. "Upfront, these new tools are providing cost effective and easier installation. Instead of having one system to monitor vibration, another for motor winding integrity, and maybe another monitoring load or pressure, all of these items can now be delivered as part of a single VFD package. This reduces footprint, wiring and sometimes even the need for additional power supplies and fusing."
"When integrated into an automation system you only need to have a single communication cable with a single network item added into your control system. This reduces complexity and the amount of system integration. In fact, the VFD's digital tools and algorithms will handle certain functions and alerts internally which could then mean less code for a programmer to have to include in their system. Further, this technology can be delivered with the ability to turn on machine learning, such that it can gather unique data and set a framework that is best for the specific application. This reduces the complexity of having to take standard models and trying to make them work for your unique needs."
Automation challenges
Mosterd said that one challenge that factory connectivity is helping to address is related to having skilled personnel on staff and readily available.
With remote monitoring, integrated predictive maintenance and more digital capabilities, people are being enabled to do more with less. Consider a remote part of a facility, or maybe a pumping station that is some distance away and is infrequently checked. Increased digital options, more data and remote connectivity allow operators to automatically be alerted of an abnormality.
"Instead of dispatching someone to diagnose an issue, they can use more data to potentially identify the problem, make decisions on how critical it is and then dispatch someone with the correct tools and hardware. Alternatively, with more data they can typically reduce troubleshooting time by providing service teams with information on where the problem is occurring," he said.
"Many VFD's and other digital equipment also are delivered with onboard information explaining alarms or faults and potential solutions. This can have a large impact on runtime, reduce troubleshooting costs and even reduce the amount of labor associated with system inspections, maintenance, and monitoring. Ultimately this quickly enables automation engineers to develop solutions that have long term benefits for the facilities they are working in."
Impact of SPE technology
Potential support for cloud connectivity and TSN in factory and process automation.
According to Phil Marshall, Chief Operating Officer at Hilscher North America, there are several technology trends currently impacting factory automation such as cloud connectivity via open platform communications unified architecture (OPC UA) or message queuing telemetry transport (MQTT), time-sensitive networks (TSN) and single pair Ethernet (SPE).
SPE can potentially support both cloud connectivity and TSN and may prove to have the greatest impact on factory and process automation.
Single Pair Ethernet
"SPE uses IP-based protocols at 10Mbit, 100Mbit and GBit speeds or higher. This technology is based on a two-wire cable, allowing it to utilize more compact connectors than those of classic Ethernet that typically uses up to eight wires with an RJ45 interface," Marshall told IEB recently. "This design saves space by facilitating the use of more compact devices which will reduce system complexity and costs — especially in terms of installation and cabling. SPE cables can carry both data and power, enabling the network to power end-devices for even greater cost and space savings."
Marshall said that SPE doesn't need network gateways for deployment. The IP-based protocol enables SPE to support simpler vertical communications, allowing field level sensors to connect directly to the cloud when necessary. As a direct result, adding SPE-based sensors in brownfield applications and transferring information directly to the cloud will be easy. With a 10BaseT1L cable at 10 Mbit speeds, SPE can support networks up to 1,000 meters — a major benefit for huge production plants.
The Advanced Physical Layer (APL) is an enhanced version of SPE and it is used in process automation application environments that typically involve explosive atmospheres (Ex Zone 0-2). In these settings, powering via the network is highly beneficial.
As another advantage, both SPE and APL can reuse the existing cable infrastructures extensively employed throughout factory and process automation.
"Considering these benefits, this technology has the potential to combine all the latest technological trends in automation, making SPE a win-win-win-win in all areas of automation," Marshall said.
Industrial Ethernet ecosystem
SPE is an excellent basis for handling well-established Industrial Ethernet protocols, such as PROFINET, Ethernet/IP and more. It provides an excellent platform for all the other major trends in automation. Even in process automation — where HART and Foundation Fieldbus have a leading role — typical industrial protocols like PROFINET and EtherNet/IP are on the way with APL.
"APL is in the introductory phase in process automation with field device applications such as flow meters with PROFINET or Ethernet/IP via 10BASET1L cable," Marshall said. "However, SPE for factory automation is in a much earlier phase of use. As an enabling company, Hilscher is following the trend closely. A media switch is already in the pre-launch phase to allow users to trial connectivity between SPE and industrial Ethernet networks."
Currently, SPE mainly covers infrastructure products like 100 Mbit and RJ45 industrial Ethernet switches to either 100 MBit or 10 Mbit SPE networks. These devices primarily serve as a migration path, or for extensions in brownfield installations.
Early products are focused on short-term benefits like easier network expansion and reduced installation and cabling costs. But we expect more and more field devices to appear supporting SPE-based Industrial Ethernet protocols such as PROFINET, EtherNet/IP, Modbus/TCP and OPC/UA, which will help build common and seamless networks from the sensor level through the control level and to the cloud. The long-term benefit is closing the last communication mile for smart production that is fully digitalized, enabling more intelligent approaches to saving downtime, optimizing processes and increasing profitability.
Multiplicity of networks
Marshall said that, broadly speaking, the main connectivity challenge facing automation engineers today is the multiplicity of networks in factory automation.
Different technologies in terms of protocols, physical media and distributed intelligence must be combined to build a production plant. This complexity may become more severe when vertical communications to cloud or IT infrastructures are introduced. This inevitably results in higher installation, along with higher commissioning and maintenance costs.
"With SPE there is a chance to set up more homogenous and consistent networks. In essence, SPE represents a perfect platform for the seamless digitalization of smart production plants and processes," Marshall said.
Al Presher, Editor, Industrial Ethernet Book