Technology
March 21, 2022
2022 Industrial Ethernet networking special report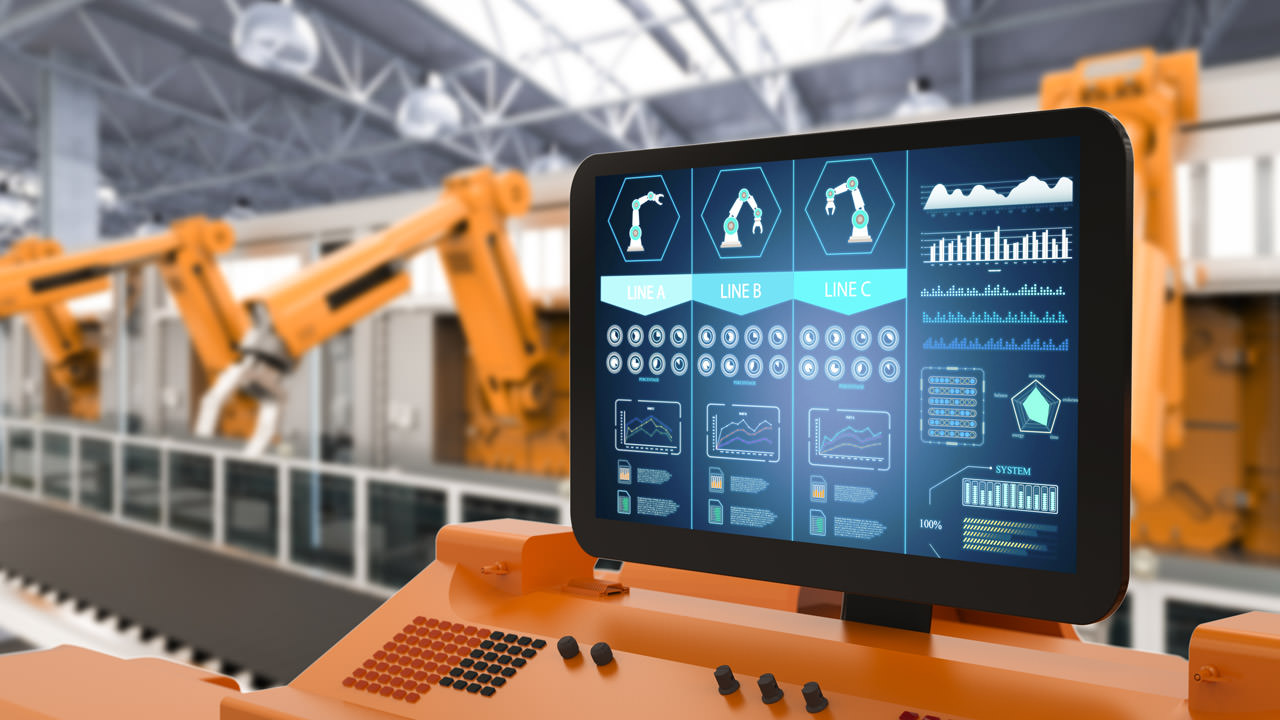 Industrial Ethernet technology provides effective building blocks for corporate and smart manufacturing networks worldwide. In this special report, industry experts provide information on the latest SPE trends, solutions to improve IIoT performance, network convergence and the impact of Time Sensitive Networking.
INDUSTRIAL ETHERNET NETWORK technology and infrastructure solutions are in the midst of an expansionary period of new networking solutions, from the device-level to the cloud, that will enable new levels of digital innovation with a goal of transforming global manufacturing.
For our 2022 Industrial Ethernet Showcase, IEB reached out to industry experts to get their insights into the development of the Industrial Ethernet technologies and perspectives on the megatrends shaping and enabling development of industrial networks.
Key technologies include the continued emergence of Single Pair Ethernet and and new levels of standardization at the device level. Network architectures are going through a period of rapid innovation with the advancement of OPC UA software technology, for example, and the increased need for greater levels of IT-OT convergence and cybersecurity solutions.
Impetus for change
Industrie 4.0 and Industrial Internet of Things
"Industrie 4.0 and with it the Industrial Internet of Things are continuously developing and driving the needs of the future. Edge Computers and IIoT Gateways will have to connect to both, industrial devices and at the same time to the IT, often the cloud," Lars Jaeger, Head of Product Marketing for Moxa told IEB recently. "This is not an exception anymore, but the rule."
"Therefore, industrial and IT networks must be open for data pipelines across the entire company infrastructure, including both IT and OT environments, and of course cloud infrastructure. This has to be done in a flexible, yet manageable and secure way.
Jaeger said that Moxa sees the following relevant technical developments contributing to the evolution of Industrial Ethernet factory networks:
Gigabit Ethernet replacing Fast Ethernet, trending towards multiple GbE
Wireless networks using 5G or 802.11ac technology
Integrated network monitoring solutions combining views of both worlds, IT and OT
IEC 62443 becoming the leading cybersecurity standard
SPE/APL will allow for an accelerated integration of current proprietary two-wire installations into Ethernet, and
Soft evaluations of TSN and OPC UA technology
Technology benefits
Jaeger said that the technical benefits that these new trends are offering in terms of networking solutions are focused in a series of areas.
Gigabit Ethernet trends (1GbE, 2.5GbE, 5GbE, 10GbE): The sheer increase of network nodes, information and new applications can only be solved with more bandwidth. In addition, GbE provides typically lower network latency leading to better application performance.
5G and 802.11ac: 5G promises several benefits, including stable communication with very little latencies on one hand, and multiple Gbps bandwidth on the other hand, depending on the chosen deployment. 802.11ac is the logical evolution of WLAN technology, and therefore partly backward compatible. More bandwidth, more security, more radio stability with less interferences.
Integrated Network Monitoring: In order to manage a network, all relevant parameters must be at hand. The health of network must be monitored, and quick and easy trouble shooting must be possible from a central control center. Obviously, IT and OT have different needs in terms of network monitoring. Only integrated solutions can provide a holistic view across IT and OT networks.
IEC 62443: Cybersecurity can only work as a holistic concept. From product design, over security product features, to network management, and vulnerability fixing. IEC 62443 is the only standard which provides a defense-in-depth approach.
SPE/APL: Current two-wire, often serial based communication can be easier retrofitted to Ethernet networks by using SPE/APL technology. Expensive infrastructure investments can be reduced.
TSN: Time-sensitive facilitates high-speed networking, large volumes of data transmission, highly accurate motion control, and low latency. TSN can prioritize network traffic, which guarantees real-time communication and means time-critical data will be delivered to the right place at the right time. In other words, the aim of a converged application on one unified network will be accomplished in industrial automation based on standard Ethernet.
Eventually, it will be feasible to have one unified network for diversified applications. This eliminates the concern that time-critical data would not reach its destination in time. TSN can also enhance network security because accurate data transmission can be scheduled to avoid the inflow of non-authorized data.
Impact of applications and networking architectures
"The trends to more bandwidth, integrated networking solutions and IEC 62443 are in principle visible across all vertical markets and applications," Jaeger said. "5G and 802.11ac are currently mostly adopted by Campus networks, AGV/AMR and other logistical services. SPE/APL is currently mostly discussed in process automation applications."
But he added that it is the promising features and benefits of TSN that make it indispensable to a wide range of applications that are extensively used across various industries, including semiconductor, automotive, machinery, food and drink, chemical, and power generation. However, each TSN application comes with its specific requirements, and currently there is a substantial gap between existing TSN standards and application-specific TSN systems. Moxa collaborated with Xilinx to make headway in developing time-sensitive networking technologies for Industry 4.0 applications.
He said that the engineering challenges that the newest solutions are designed to address include:
Network connections to more devices and overall, more network bandwidth
Good network management to be able to make all those necessary moves, adds and changes on an ongoing basis
High security standards, so we can be sure the whole IT/OT infrastructure can run reliably for a long time
Open protocol standards to overcome the various silos along the communication pipelines
More power in less space
Focus on the standardization of components
According to Sofia Sevastidou, global product manager at TE Connectivity, the key technical trends in industrial networking influencing the development of the latest generation of Industrial Ethernet Networking components fall into two broad categories.
One is the need for more power in less space. As we move toward more data-driven industrial automation, equipment and devices increasingly demand solutions that can provide the higher levels of power needed to support more data.
"Higher power solutions can easily begin taking up valuable space on the factory floor as more machines are upgraded, so it is important that these solutions are designed with a small profile in mind," Sevastidou said. "Amid these evolving expectations, we are seeing the development of more industrial ethernet networking components that deliver higher power in a smaller package to meet both growing power requirements and demand for miniaturization."
A second important area Sevastidou mentioned is the standardization of components. Innovation in components creates exciting possibilities for industrial Ethernet networking, and standardization across the industry will be key to realizing the full potential of these benefits.
When manufacturers upgrade their equipment and devices, they want to do so with confidence that it will be supported well into the future. Standardization efforts help ensure the industry is working toward solutions that support growing and changing technical demands.
Technology benefits
"The M12 L-code connectors used in industrial ethernet networking are a great example of a component that brings together these two key technical trends," Sevastidou said.
"This M12 L-code format has been selected by PROFIBUS and PROFINET International as the standard for 24-volt power supply systems used in PROFINET devices. This standard helps answer the growing need for components that deliver higher power in a smaller package."
TE Connectivity (TE) recently launched its M12 L-code cable assemblies, which are an extension of the current M12 IEC standard. These solutions handle up to 16 A power per pin – the highest in our M12 family – delivering four times the power of standard M12 connectors.
Since they use up to 40% less space than traditional 7/8" connectors, they also provide an important space savings benefit and support the miniaturization of distribution boxes. As manufacturers work to meet growing demand for productivity, M12 L-code connectors deliver on the reliable and efficient power supply they need.
Specific application & architectures
Sevastidou added that M12 L-code cable assemblies from TE are designed for DC power supplies with 63 V DC / 16 A. Applications that require a high current and low voltage – including fieldbus ethernet I/O boxes, ethernet systems, network devices, motors and drives and valve applications – stand to benefit from the L-coding version. With an IP67-rating, the new M12 L-code cable assemblies are also designed for use in harsh or wet industrial environments in factory automation.
M12 L-code connectors are designed to address the challenges engineers face as they work to fit more power in a small profile. The M12 L-code cable assemblies from TE offer a conductor size from 1.5 mm² up to 2.5 mm² and handle up to 16A power per pin, which enables a more compact build of a high-power solution for automation devices.
According to Sevastidou, these solutions also offer the flexibility engineers need when designing for various applications and industrial settings. The L-coding version from TE is available in both male and female connectors and is highly configurable with numerous connector variations, cable lengths and wire sizes, providing the versatility engineers need in their designs.
As an IP67-rated solution, TE's M12 L-code cable assemblies also offer the ruggedness needed to resist varying conditions. These solutions are virtually protected from dust and resist temporary submersion in water at depths of up to 1 meter for 30 minutes.
M12 L-code cable assemblies are also designed for simpler assembly. They follow the color-coding system that has been introduced by PROFIBUS and PROFINET International to help allow for better identification of parts and to protect against mismatching.
Focus on network connectivity
Future-proof edge connectivity options
According to Michael Vermeer, Engineering Strategy Manager for Panduit Corp., some of the main technical trends for industrial networking stem from the need to improve the efficiency of automated systems.
"Enterprises are re-architecting their plants around Industry 4.0 ideals, which require them to improve and ideally automate the network connectivity and management between each system within the plant," Vermeer told IEB recently. "As result, some of the main technical trends that we are seeing are a renewed focus on structured cabling systems and fiber optics in the plant backbone, and the interest in future-proofing edge connectivity for the advent of single pair ethernet edge communications."
Importance of Single Pair Ethernet
Vermeer said we need to dive a little deeper into Single Pair Ethernet, since it is one of the latest technical advances. Thinking in the context of the ISA-95 model, levels 2 through 5 of industrial plants already use a significant amount of IP networking technology. However, these same plants at Levels 0 and 1 use very little Ethernet, instead relying on serial and analog technologies that have been around from the earliest days of automation. These are the applications that IEEE was targeting when they spent the past 5 years developing and validating what was released in 2019 as IEEE 802.3cg. This standard specified the physical layer for ethernet communications over a single twisted pair of conductors.
"Industry 4.0 operations need effective connectivity between every subsystem within the plant. IEEE 802.3cg Single Pair Ethernet enables Industry 4.0, by making this connectivity automated and seamless," Vermeer added. "Today, state-of-the-art systems use gateways to enable communication and context to flow between a myriad of ethernet, serial, and analog devices. When these devices connect using Single Pair Ethernet, data can flow seamlessly according to centralized network management and security rules, instead of individually programmed gateways."
He noted that the best part of this is that the conversion from analog to Ethernet can take place on the same type of medium that has been used for serial and analog communications for decades: a single twisted pair of conductors. Cable requirements for Single Pair Ethernet are a little more stringent, which is to be expected since it delivers 10 Mb/s up to 1Km, which is 300x the bandwidth delivered by fieldbus. Meeting this challenge, field testing is available to validate the physical infrastructure before any devices are plugged in; this has the additional advantage of reducing potential for debug time related to physical infrastructure problems.
Application focus areas
Some early applications for Single Pair Ethernet deployment leverage the work done by the Ethernet-APL consortium, which has applied the Single Pair Ethernet physical to Industrial process applications. Leveraging the work done by this consortium, customers can begin future proofing their HART, Foundation Fieldbus and PROFIBUS fieldbus installations. Customers currently deploying the above-mentioned systems can easily validate that their systems are performance-ready for Single Pair Ethernet, and have a path cleared to upgrade their systems to HART-IP, Foundation Fieldbus HSE, or PROFINET in the future.
Vermeer said that other serial-heavy automation applications, such as the use of BACnet MS/TP in building automation, are also ripe for this future-proofing effort. By upgrading their serial and analog cable specifications to those that meet Single Pair Ethernet requirements by TIA or IEC, building owners and operators can have confidence that their physical infrastructure is ready for supporting the next generation of smart building devices.
Delivering value
"Single Pair Ethernet brings Ethernet to the edge, while addressing several issues that have prevented full-scale adoption of ethernet, replacing serial and analog networks. The base capability of Single Pair Ethernet provides for communication over 1Km, 10x the distance of standard ethernet," Vermeer said. "Single Pair Ethernet does this while providing 10 Mb/s, 300x the bandwidth offered by fieldbus protocols. Also, through the Ethernet-APL consortium Single Pair Ethernet addresses the challenge of bringing ethernet into explosion hazard environments. With this capability of Ethernet-APL, devices can be operated over ethernet without the significant protection measures that would otherwise be required for 2- or 4-pair IP connections in these environments."
Importance of cybersecurity
IT-OT emphasis on flexible and secure access
Sophie Richerzhagen, Product Owner – Cybersecurity for Siemens, told IEB that key technical trends are increasingly accompanied by the growing importance of cybersecurity for industry.
"This field is already influencing the development of devices and services in the industrial market, and has only been accelerated by the mobile working explosion from the last 24 months. In the office/IT (Information Technology) world, mobile working in general has long been established, but there is also a growing demand for more flexible and secure access to systems and applications in operational technology (OT)," Richerzhagen stated.
The benefits of enterprise-wide access to industrial applications have created an increasing demand for cybersecurity solutions that tackle the different requirements of OT and IT. In IT, the Zero Trust security model has proved effective for networks with dynamic pools of devices; a concept in which every user and device must continuously prove their identity and integrity, whether within the network perimeter or not. In contrast, the perimeter-based industrial security concept as part of Defense-in-Depth according to IEC 62443 is used to protect OT systems with industrial communication networks that have grown over years.
Siemens, a leading provider in the field of industrial automation, and Zscaler Inc., a leading provider in the field of Zero Trust, have expanded the Defense-in-Depth OT concept to be additionally secured by Zero Trust principles. In combination with the existing OT security mechanisms, this allows implementation of a granular access concept.
"With this fundamental protection, companies can offer new products and services based on their existing technology. For instance, secure IT/OT integration within Siemens has provided manufacturing with remote access to X-ray inspection systems for faster diagnostics. Similarly, quality assurance engineers can also tunnel into their operative manufacturing processes for preventative inspection or faster resolution of acute issues. Cybersecurity for industry is underpinning the larger digitalization use-cases that Industry 4.0 has brought to the forefront," Richerzhagen added.
Networking architectures
Conceptually, Richerzhagen said that cybersecurity for Industry is branch-independent. The feature and function sets are applicable to all digitized automation processes. Factory and process automation are particularly exciting as they offer large levers for value generation within a company. It offers the possibility to tie the customer directly into the manufacturing process – the keystone of the industrial value chain. This translates to order management, logistics, purchasing, quality assurance and ideally right down to sales.
"The automation sector has flourished under the flexibility and scalability to design innovative and unique solutions for their field. Creating a cybersecurity solution to protect their productivity while holding compliance to the newest cybersecurity regulations is the challenge ahead. To date, overlayed security solutions offer customers a boost to their security but creates a patch work solution with high administration overhead and low scalability," she added.
The newest solutions from Siemens are aiming to integrate this cybersecurity performance down to the automation level and not just for new installations. The goal is to work with brownfield installations, giving successful applications the cybersecurity model to extend their product lifecycle. It is about rediscovering the flexibility in the manufacturing process and extending it with industrial cybersecurity.
Already existing security concepts based on SCALANCE SC devices can now be supplemented by the simple installation of the cloud-based remote access service Zscaler Private Access as a docker container on the SCALANCE LPE (local processing engine). This combination of the well established in OT Defense in Depth and the IT driven Zero Trust model creates a secure access solution for industrial environments. In addition, production requirements for availability and real-time capabilities continue to be met.
Fully switched networks
Eliminating collisions and improved determinism
Dr. Al Beydoun, President and Executive Director at ODVA, said that key technical trends in industrial networking are influencing the development of the latest generation of Industrial Ethernet Networking components.
Artificial intelligence and machine learning algorithms enabled by lower cost edge computing power and increased connectivity are powering new network/security appliances that can enhance security through deep packet inspection, intrusion monitoring, and easier to manage access control," Beydoun said. "Security visibility is an important part of a defense in depth approach given that network switches can be a key link in both enabling IIoT applications as well as detecting and identifying bad actors within OT networks. Another key component of defense in depth security is proper network design and planning with segmented networks with vertically layered switches."
Beydoun said that, in the same way that sea going vessels have compartments that can be sealed in case of a hull breach, having a network with security zones can help to contain an intrusion from impacting too much of the larger system. This design ensures that a failure in one zone or within one switch doesn't affect the entire operation. Local security intelligence within network switches can help identify threats that are directly encountered.
"Once the threat is identified via deep packet inspection the metadata can be sent to a cybersecurity device to help mitigate the threat. Firewalls can also do deep packet inspection and prevent threats based on firewall policies. Cloud based data analysis can also help to identify larger scale trends and actions that are out of place that can then be translated into action within the local area," he added.
Key technical benefits
Beydoun's view is that a fully switched network eliminates collisions and improves deterministic behavior of networks such as EtherNet/IP. The addition of secure zones and conduits per the ISA/IEC 62443 security standards provides a way to segment and zone sub-systems in a control network. Zones can be defined by groups of nodes that have similar functional and security requirements. Examples of a similar security requirements include devices that are all in the same functional area (e.g. packaging), contain intellectual property, enable motion, or control environmentally sensitive materials. A secure conduit is the interlinking of the different security zones.
He added that it's critical to ensure that the communication paths between zones are access controlled, are resistant to denial-of-service attacks, and can ensure that they don't allow a compromised zone spread to the broader network. VLANs are a way to improve security and contain broadcast messaging as a part of implementing secure zones and conduits. Network configuration such as implementing Quality of Service (QoS) traffic prioritization to ensure time critical control traffic isn't held up and use of IGMP snooping to control multicast messages to reduce network congestion can help to optimize properly segmented networks.
Networking solutions
"Implementing the networking concept of secure zones and conduits via network switches is broadly applicable in the automation space given that IIoT connectivity offers quality improvement, waste reduction, and throughput acceleration opportunities across both discrete, hybrid and process industries," Beydoun said. "However, certain applications are particularly important to segment such as motion equipment that workers are in near proximity to such as collaborative robotics or zoned safety applications where light curtains stop the movement of potentially dangerous machinery when a worker gets to close."
Other vital areas to protect include operations that could reveal confidential recipes, manufacturing processes, or other valuable information that provides for a competitive advantage. Processes that involve corrosive chemicals or extremely rare earth metals are also in need of special segmentation to both protect the environment and to manage financial risk.
Once these more sensitive zones are identified and segmented, additional security measures can be implemented such as CIP Security at the device level for policy-based access control. Following the ISA/IEC 62443 defense in depth and secure zone and conduit approach can help to deter bad actors from attempting to infiltrate and attack a facility.
Addressing engineering challenges
"Enabling IIoT and Industry 4.0 applications within plants and factories allows for a whole new world of possibilities through prognostic failure detection, automatic spare reordering, new product development feedback loops via digital twins and so forth," Beydoun concluded. "Single Pair Ethernet solutions such as Ethernet-APL in process and EtherNet/IP Resource-Constrained Device connectivity in both discrete and process are helping to add more intelligent devices to the network thereby opening up this data for cloud connectivity and analysis."
He said, however, that this potential improvement in the bottom line through production optimization stands opposed to the new paths that bad actors now have to attack critical infrastructure for monetary gain via ransomware attacks. While network segmentation has always been a best practice for optimal control network operation and prioritization of key traffic, such as CIP Safety over EtherNet/IP, the introduction of cloud connectivity has made it imperative that secure zones and conduits are implemented according to ISA/IEC 62443 to protect operations and allow for device level security, such as CIP Security, to provide a last layer of protection where it's needed the most.
Secure zones and conduits allow for not only an optimized network and improved security, but also does so in a way that can reduce cost by enabling the highest levels of security to be implemented in a surgical manner to cover the most critical zones.
OPC UA, TSN and SPE
Technology solutions enhance networks
According to Ralf Moebus, Head of Product Management, Industrial Communication for LAPP, a number of key technologies are working together to influence the development of Industrial Ethernet networks.
Standardization & interoperability using OPC/UA and TSN
"In the past there had been several fieldbus systems that are incompatible to each other. This causes high effort in engineering of Industrial Control Systems and system integration of machinery," Moebus told IEB recently. "Engineers need to know about many different communication technologies, and they have high effort for programming translations from one protocol to another. This problem was not completely solved with the introduction of Industrial Ethernet. Today with Ethernet mainly the physical layer is standardized: Cables, Connectors and Switches are standard Ethernet components, but there are still multiple in-compatible Industrial protocols in use."
He added that, with the introduction of OPC/UA, the problem of incompatible protocols can be solved. With OPC UA Field level communication, there is also a solution for Field Device Communication available.
A second important technology which will help for standardization is TSN (Time Sensitive Networking) and it is harmonizing perfectly with OPC UA.
"Industrial Ethernet can be found today already in many factories and provides access to a lot of data which is needed for smarter decisions, faster maintenance of machines or more flexible productions. But there is still a lot of data which cannot be accessed from all systems. This can be solved with new physical layer technologies like Single Pair Ethernet," Moebus said.
OPC/UA
OPC/UA is standardizing the communication for Machine to Machine, Machine to MES and ERP systems or even the cloud. OPC UA is standardizing the communication for Machine to Machine, Machine to MES and ERP systems or even the cloud With OPC /UA Field level communication there is also a solution for Field Device Communication available. With OPC UA there is a real manufacturer independent protocol standard available. The user has the benefit that they can ensure the communication between all these devices and machines without the need to program translations between different protocols – saving time and effort. Also, they don´t need to learn different communication standards.
TSN
Moebus stated that TSN is a standardized solution for real time communication and can replace the multiple incompatible real- time communication technologies of today's Ethernet networks.
He said that TSN has real time capabilities that are suitable for time critical information like control system communication or drive system synchronization. The greatest benefit is that it uses standardized manufacturer independent mechanisms that can be integrated in the network infrastructure and end-devices. The user has the benefit that planning, building and maintaining industrial control system networks will be much easier. From an economical perspective there is cost reduction potential since the users can choose from a multitude of devices from different suppliers.
Single Pair Ethernet
"Most sensors and actuators are not directly connected to Ethernet. Some reasons are high installation effort, too expensive or the devices are too small for existing Ethernet connectivity solutions," Moebus added. "With Single Pair Ethernet comes a new technology which lowers these obstacles. SPE needs only one pair of copper cores where today are 4 or 8 cores are needed. Also, it enhances the reach of copper-based Ethernet from 100m to up to 1000m, which gives more freedom in the network design. Another important feature is the power supply via data cable, which is also called PoDL (Power over Dataline). Up to 50 W of power are possible. So, it is the perfect solution for connecting sensors and actuators with low effort and space demand. It integrates sensor/actuators with the rest of the factory network and makes the data accessible."
He said that OPC/UA and TSN is the standard that is very interesting for production within larger plants, where several machines have to be integrated to a production system. It provides the right mechanisms for Machine-to-Machine communication or also for Machine to MES (Manufacturing Execution System). With its integrated Security mechanisms, it is also perfect for machine to Cloud communication. With OPCs field level communication it is also addressing field devices like control systems and in this relationship TSN is the perfect partner for OPC/UA.
Moebus said that Single Pair Ethernet can significantly reduce the installation effort for Ethernet networks, and it is a great solution for the lowest field level, for sensor and actuators.
"It will enhance the existing Ethernet Networks with a better suitable solution for this application area. Looking at today's communication pyramid, we see conventional Ethernet with Data Rates between 100 Mbit/s up 10 to Gbit/s for Machine-to-Machine communication or Machine to ERP/MES and Supervisory level. On the sensor and actuator level, SPE will win with the already named benefits," he said.
OPC UA also addresses the integration of operating technology with IT technology (ERP/MES) and data exchange on field level. It can ensure the standardized data exchange between these systems. Today, engineers have the challenge to connect many incompatible communication systems. They need to know about all these systems and to translate (gateways) between them. This causes a lot of effort during the complete life cycle: planning, installing and maintenance. This is solved with OPC/UA.
Application advantages
"Today, engineers must handle a lot of different fieldbus technologies and there is still a gap between the Ethernet network and the sensor actuator level," Moebus said. "With SPE, engineers don´t need to know about that many technologies; they just need knowledge in Ethernet. With SPE there is a very economical way for connecting Ethernet devices on the field level, which enables to close the gap and gives more freedom in the network design."
Emergence of SPE
Single Pair Ethernet and ix Industrial technology
Horst Messerer, Product/Sales Manager – Data, Network and Bus Technology for Helukabel, told IEB that a key technical trend shaping industrial networking and influencing the development of the latest generation of Industrial Ethernet is Single Pair Ethernet technology.
"Data cables with Single Pair Ethernet technology differ from previous solutions in that they have only one pair of copper wires. In addition to data transmission via Ethernet, these cables simultaneously enable a power supply to end devices of up to 50 watts Messerer told the Industrial Ethernet Book recently.
"Up to now, this required two or even four pairs of wires, depending on the transmission speed and class of power supply. For users, this difference is advantageous in several ways. The cables are both thinner and lighter. This opens up numerous new application possibilities – even in places where sensor cables or traditional bus systems have been used up to now."
Messerer said that another trend is the Ethernet interface ix Industrial. This is a plug-in connection that is significantly smaller and, at the same time, more robust than the existing RJ45 standard.
"The ix Industrial is standardised according to IEC 61076-3-124, combines data transmission and power supply in one interface and thus significantly reduces the required installation space for the connection technology. I expect that this technology will replace the RJ45 connector in numerous applications," he said.
Technology benefits
These new trends are offering numerous technical benefits that are contributing to advanced industrial networking solutions.
"Single Pair Ethernet technology offers numerous advantages compared to the earlier two- and four-pair solutions," Messerer added. "The cable diameter is reduced by around 25 percent and so is the cable weight by up to 50 percent. Moreover, two cores are of course much easier and faster to connect than four or eight cores – which reduces the effort required for the assembly."
He said that, in addition, smaller bending radii are possible which creates more flexibility in the laying process. Thanks to PoDL (Power over Data Line), the data cables are also able to handle a power supply of up to 50 watts. As fewer raw materials are needed, Single Pair Ethernet also has an advantage in terms of being more environmentally friendly. The technology enables the use of Ethernet up to the sensor level and enables a significant speed boost in process automation from the previous 31.25 kBit (Profibus and Foundation Fieldbus) to 10 Mbit with the SPE 10BASE-T1L standard.
In regard to ix Industrial technology, it shows its benefits to industrial Ethernet in various ways. Firstly, there is the double locking of the socket and connector with the help of two snap-in hooks, which ensures high shock and vibration resistance.
The connector with ten pins is designed for up to 10 Gbit/s Ethernet thanks to Cat. 6A performance and is also suitable for hybrid cables because of its power transmission option – as well as for bus, Ethernet and control cables. The significantly smaller construction space also allows devices to be designed in smaller sizes.
Applications focus
Messerer said that SPE is targeting specific application areas and networking architectures. Single Pair Ethernet is suitable for use in cobots, for example, where particularly thin, flexible and movable cables are required. The technology enables smaller cross-sections and tighter bending radii, which is ideal for the limited space in cobots.
In the automotive industry, SPE ensures a weight saving of about 35 percent in cabling – which is a significant cost factor especially in railway vehicles. And in industrial automation, as well, Ethernet can open up completely new applications with SPE, as it closes the gap between the control level and sensor-actuator networks. Thus, the field level and all its participants become real-time capable, smart and part of the IIoT.
"The ix Industrial connector is suitable for applications where the dimensions of the classic RJ45 socket on the device are problematic or, for example, where a higher vibration resistance is required," Messerer said. "But this technology also opens up areas of application wherever hybrid solutions release potential by eliminating the need for a cable."
Al Presher, Editor, Industrial Ethernet Book