Technology
March 21, 2022
Getting Your TSN Product to Market Special Report
"Getting Your TSN Product to Market" is a special report on Time-Sensitive Networking and CC-Link IE TSN technology sponsored by the CLPA.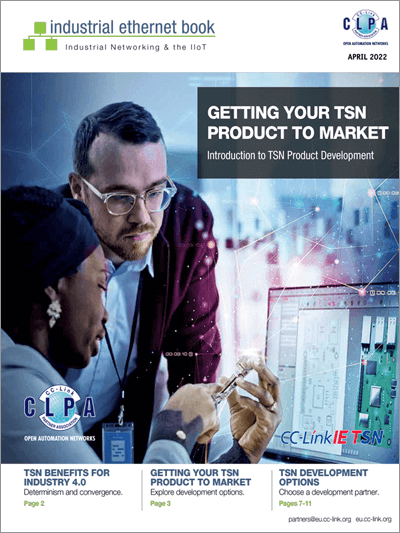 This "Getting Your TSN Product to Market" special report provides an overview of the CLPA TSN (Time-Sensitive Networking) development ecosystem, what solutions can be used and how to integrate TSN-compatible functions in existing devices using conventional industrial Ethernet. It offers recommendations for industrial automation device manufacturers on the successful implementation of TSN and delivery of key solutions for future-oriented applications.
View the Ebook, or view the individual articles by clicking below.