Applications
March 19, 2023
Remote Production Management: Anytime, Anywhere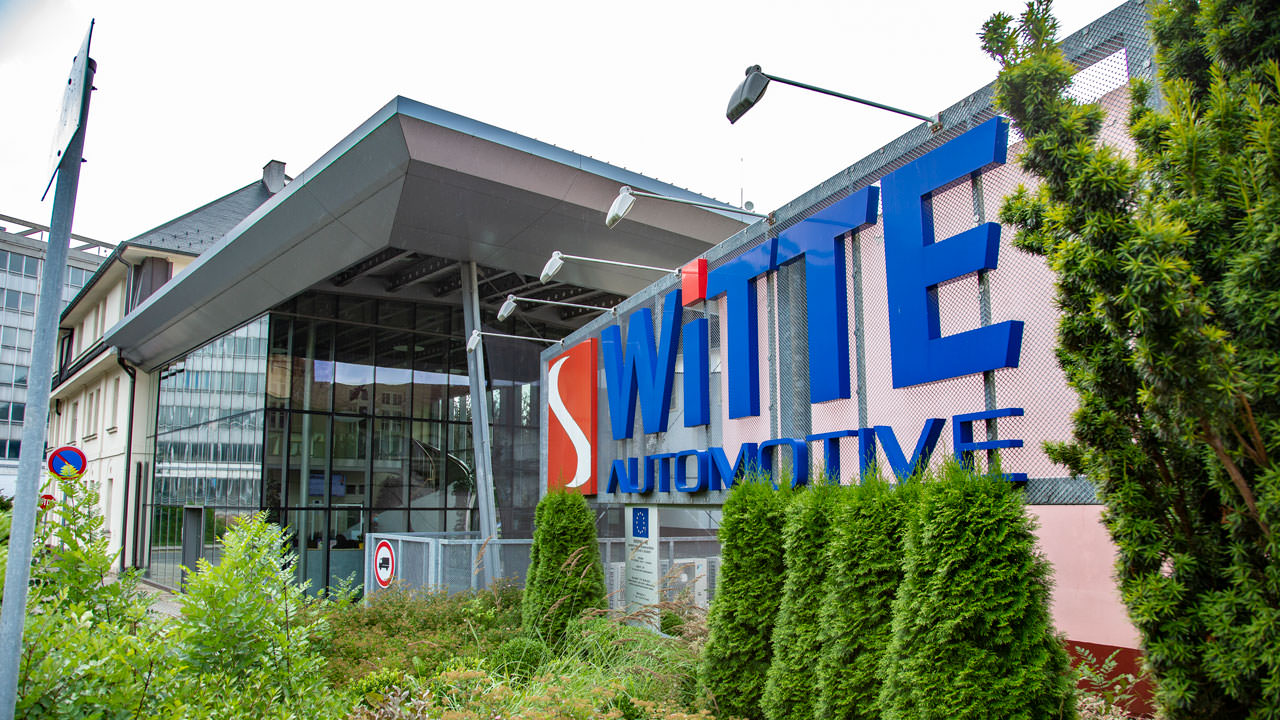 The possibility of access to relevant data and use of a virtually unlimited remote management system from any place with Internet access is becoming indispensable for modern production management. High flexibility appears to be one of the best characteristics for the entire system as well.
In the current era of Industry 4.0, where the manufacturing process automation is faster than ever before, an automated production line is an essential part of any modern operation.
Sinema Remote Connect
Sinema Remote Connect is based on state-of-the-art technology in the field of automation which enables remote access to machines and lines. Its unique characteristics provide not only significant time and cost savings, but also higher work efficiency, better data sharing, support for teamwork and increased production capacity, because thanks to the remote access the service technicians can eliminate difficulties faster and thus shorten the downtimes.
Automated operation requires perfect coordination – each motion has a clear purpose, no delays are allowed. In order for everything to work with maximum reliability and without any errors, a quality control system is necessary, enabling both production line control and the possibility of connecting various sensors, peripherals, RFID, optical reading devices, etc. However, a bespoke production line means high acquisition costs, so it is desirable to use standardized automation equipment that can be adapted to the needs of the particular customer.
One of the standardized automation solutions can be Sinema Remote Connect together with some of its hardware elements as Industrial Security appliance Scalance S. The key characteristics of this solution is the possibility of maximum interconnection of all systems relevant to production while maintaining the security strategies for the separation of individual technologies as well as easy remote access from virtually anywhere.
Solution utilization for automotive parts production
One of the companies that has deployed the Sinema Remote Connect remote management system in the Czech Republic and takes full advantage of all its benefits is the German company Witte Automotive, which operates production plants in Nejdek and Ostrov nad Ohrí and focuses on the production of components for passenger cars. Door locks, safety hooks, door handles, etc. come off their production lines every day. Due to the scope of the produced range, it is essential that the control system is flexible and can be quickly reconfigured remotely. Full standardization is another key requirement for the most efficient production of such a diverse range.
"Before we discovered Sinema Remote Connect, we were dealing with quite a tough problem. We spent a lot of time looking for a way to connect machines and lines to higher-level systems. We mainly needed them to be unified from the perspective of IP addresses and structure, while each behaving as a separate piece of equipment at the same time, with the possibility of remote control and maintenance. The system thus had to suit not only us, but also the requirements of the IT Department. We wanted the production lines to be mutually interconnected so that the higher-level systems could share necessary data with the production while maintaining remote management capabilities. The Sinema Remote Connect solution by Siemens, together with Scalance products, was the only one that enabled us to merge these requirements while at the same time meeting the security requirements defined by the IT Department. This is why we decided to deploy the solution not only in Nejdek, but also in Ostrov and in another factory in Ruse, Bulgaria." explained Vít Stoklasa, Head of the Technical Department at Witte Automotive Nejdek.
Internal server management – higher cybersecurity
Companies with the size of Witte Automotive have to pay great attention to cybersecurity and the solution is ready for that. The heart of the system, the Sinema Remote Connect server itself, may be located directly at the customer's manufacturing plant. However, it can also adapt to smaller production plants that do not require the own internal server management. Such plants may, for example, prefer the deployment of available cloud solutions, with virtually no changes to the remote management solution itself. It does not matter where the Sinema Remote Connect server is actually located. What does matter is its availability.
"We had a different solution implemented in the past, but we did not want the remote management server to be located outside our company. And Siemens was the only of all potential vendors we found on the market who was able to meet this requirement. Thanks to the current solution, we can have the remote management server and individual machines within the company fully isolated and run them entirely within our own network and under our own management. This means that all connections of all users to the machines and lines always pass through the Sinema Remote Connect server. Individual machines and lines are located behind hardware firewalls, so we comply with the Siemens' recommendation regarding cybersecurity assurance through the separation of individual production lines. Each production line has its own Industrial Security Appliance Scalance S firewall. Furthermore, complete management of users of all machines and lines is under our control so we can see in real time who is accessing what machine when. All data is logged and can be retrieved at any time. We do not use any third-party data center or cloud solution", Stoklasa said.
Prevention of unauthorized access
The main advantages of the Sinema Remote Connect solution include its versatility and also the fact that the remote management system uses the proven OpenVPN technical standard. Basic properties of the solution include the possibility of highly convenient setup of access permissions to individual pieces of equipment.
Users can only access the places they actually need for their work, they can't connect anywhere else. This type of security eliminates potentially hazardous situations caused by unauthorized access, efficiently protects the machines and contributes to significant cost savings. Many production plants also require use of the same IP address range for all production lines. This important system property represents another benefit of the solution – it saves the IP addresses as it allows access even to systems with non-unique IP addresses. The system can also assign remote access options with different authorizations to different parts of the production line. This again contributes to higher security.
"We have connected all our lines to Sinema Remote Connect and so far we have not found anything that would not be compatible with the system. It was possible to connect even older lines without having to change the default router gateway settings. Sometimes we had problems with old cameras because it was not possible to input an IP address directly and search was disabled for security reasons, but that's history and today's systems already support this technology." adds Mr. Stoklasa.
Remote control anytime, anywhere
High flexibility appears to be one of the best characteristics of the entire system. The possibility of access to relevant data and use of a virtually unlimited remote management system from any place with Internet access is becoming indispensable for modern production management.
Remote control is available for all production technologies across all production plants of the parent company and its subsidiaries. Different access permissions can be set for individual systems, so that not only employees, but also suppliers and partners can benefit from remote access. The entire communication and production process thus again becomes more efficient and possible malfunctions in production can be eliminated in a very short time.
"During the pandemic, we used the remote management system on a daily basis, not only for the lines but for instance also for testing new jigs. The system does not have high hardware demands, one can control it from a home computer without any problems. Sufficiently fast Internet connectivity is enough. It can also be accessed from a tablet or mobile phone, for which the same access permissions apply as if the user were accessing from their computer at the production plant. In this way, it is possible to remotely access not only the control systems but also the camera sensors as well as the web servers of individual components and thus make their settings. Another great advantage consists in remote IP address assignment to Profinet devices using the DCP discovery functionality", explained Stoklasa.
Fast service
Technical complexity of the entire solution often requires fast action of a service technician. Often there is no need to wait for the technician to arrive in person, professional intervention into the system through a remote connection can be sufficient, which significantly saves costs and time. Sinema Remote Connect enables efficient and fast remote connection to machines and lines for the end customer's service technicians, as well as for the technicians of the supplier or partner.
Future expansion of the solution
The cooperation between Witte Automotive and Siemens has lasted for many years and has worked so well that the parent company is considering its extension to its German operations also.
"Our company has recently moved to the latest version of Sinema Remote Connect server V3, which offers a number of new functions. Everything could be smoothly completed thanks to the help of colleagues from Siemens in Prague, who prepared everything for the migration and helped with all the theoretical pitfalls. The system is now fully up-to-date and at the same time meets the requirements of our IT colleagues. Of course, we expect further extensions in the future, but at the moment it is more important for us that the system works properly wherever it is deployed and allows remote access from any location." Stoklasa said about further plans regarding future cooperation with Siemens.
Highlights of the solution
Considerable time savings and higher efficiency of production
Reduced costs through elimination of production downtimes
Faster and more precise decision making
Better collaboration between teams
Saving of IP ranges
Ultimate security and technological standards
Convenient and secure access to the system anytime, anywhere
Easy expansion and repeatability at other sites
Vladimír Ševcík, Product Manager and Tomáš Skocil, Product Specialist, Siemens