Directory Registration Form
Please complete the registration form below to submit your company details to the Industrial Ethernet Book. Please note the following:
The contact details (name, email address, etc) are for you as an indivdual and will not be published in either the printed or online version of the Directory.
Please enter you main company address / company headquarters.
Your submission will be approved by the Industrial Ethernet Book before being added to the Directory, this process may take up to 24 hours.
Once your entry has been activated, you will be emailed a password which will enable you to login to the Editing Area and start adding products and suppliers.
You may change your password at any time.
Fields marked with * are required.
Sponsors: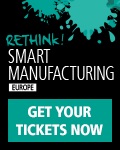 Get Social with us: