Products/
Ethernet Enabled Systems

Internet Control System
Management Information
Security
Safety


Intrinsyc

Intrinsyc deviceOPC
Intrinsyc deviceOPC is a specialised software solution for industrial automation, designed to reliab...

Read more...
---
ProSoft Technology

DNP over Ethernet Comm Modules
Single-slot, backplane compatible with A-B PLC/SLC/ControlLogix platforms. Provides communication b...

Read more...
---
Rockwell Automation

Allen-Bradley SoftLogix5000
SoftLogix brings together the benefits of the Logix platform to provide a reliable, open, PC-based c...

Read more...
---
Sena Technologies

Secure Terminal Servers
Secure terminal server for remote management of netwrk & Telco equipments (VTS400/800/1600/3200).

Read more...
---
ExpertDAQ - TOPSCCC GmbH

EX9188END Series
EX9188END is an Internet/Ethernet Communication controller, supports 8 RS232/485 devices, Modbus/TCP...

Read more...
---
Sponsors: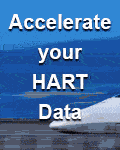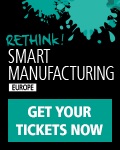 Get Social with us: