How wireless mesh networks will drive widespread IoT growth
Wireless mesh networking offers a solution for modern wide-area IoT deployments. Evaluation teams should factor this networking topology into their technology decisions, while also considering characteristics including security, scalability, interoperability, and reliability.

Mesh networks typically choose the shortest route to a backhaul point and can effectively convey traffic along a cable-based high-speed link to back-office systems.
THE INTERNET TOOK DECADES TO GROW to its current size; the Internet of Things (IoT) is growing much faster. Connecting thousands of sensors and control systems in bidirectional networks is paving the way for a new generation of infrastructure. But for many applications, wireless connectivity is essential where cable installation is not practical.
Research shows a keen interest in IoT deployment. The Wi-SUN Alliance surveyed 350 organisations across the US, the UK, Sweden, and Denmark. Two thirds (67%) of them listed IoT enablement as an IT priority within the next 12 months. These organisations are nevertheless cautious about the technologies they use. The most-cited evaluation criteria were network topology and coverage, at 58%. The right network is critical for a successful IoT solution.
Wireless mesh networks are becoming the glue that holds modern infrastructure together. Network planners in utilities and smart cities are using them to both monitor and control the equipment underpinning their services. As these organisations continue to modernise, these networks are a growing trend. Research and Markets forecasts that this network category will grow at a CAGR of 9.6% between 2017-2023, reaching $8.9bn.
How mesh networks work
Cabled networks use a variety of topologies for interconnection. However, wireless networks typically use either a star topology or a mesh topology, or a combination of star and mesh. Some wireless networks use a star topology, in which devices connect to a central tower. One shortcoming of this type of network is reliability. With just a single connection between the device and the tower, equipment failure, interference or an obstruction can cut communication from the device.
Conversely, mesh networking enables devices to connect with multiple others nearby. Connected devices can relay traffic from each other, passing it to one of several nodes downstream. Mesh networks will typically choose the shortest route to a backhaul point which can convey traffic along a typically cable-based high-speed link to back-office systems.
Benefits of mesh networks
Wireless mesh networks offer benefits for smart planners and implementers that need to build connectivity between large numbers of devices over a wide geographical area.
Resilience. Because mesh networks build multiple connections with other devices nearby, they are inherently resilient. If interference or device failure causes a communication problem on one route, traffic can still get through using another route through the mesh.
Cost. Wireless meshed devices relaying each other′s traffic minimises the number of cable-based connections and allows flexibility when locating connections to the backhaul network.
Fast implementation. Using a self-forming wireless mesh network can speed up initial network deployments, decreasing the time to market for critical infrastructure services. If additional devices are deployed after the initial installation, then they simply join the existing mesh network.
Wireless IoT networking specs
In 2012, the IEEE published its IEEE 802.15.4g, a standard for the physical radio layer for wireless Smart Utility Networks. The Wireless Smart Ubiquitous Network (Wi-SUN) Alliance was formed at this time to leverage the standard by developing communications profiles and testing and certification procedures that would help vendors to produce compliant and interoperable products.
Ratified in 2016, NB-IoT was developed by the Third Generation Partnership Project (3GPP). This cellular protocol uses either GSM spectrum or the guard band used to separate channels and prevent interference.
LoRaWAN is a low-power wide area network technology based on proprietary spread spectrum technology. LoRaWAN focuses on equipment that communicates infrequently.
NB-IoT and LoRaWAN use a star network topology. As with cellular systems, star networks are susceptible to poor connectivity due to ′black spots′ introduced by weather or physical obstructions.
Industry support
As a standards-based technology, NB-IoT has the potential to garner widespread support and build an ecosystem of interested parties. However, this technology is still relatively new, and work is ongoing. LoRaWAN is supported by a non-profit alliance of over 400 members. However, the interoperability of different member ecosystems is unclear. LoRaWAN uses proprietary radio technology rather than a standard.
The Wi-SUN Alliance has also created a stringent testing and certification process to ensure not only compliance with the underlying IEEE 802.15.4g standard but also to guarantee interoperability between different vendors′ equipment. The Wi-SUN Certified label is a powerful tool when selling into multi-vendor customer environments.
Performance and efficiency
When evaluating IoT network requirements it is important to assess performance and efficiency together to understand the trade-offs of any particular technology.
High-speed communication is crucial in many industrial IoT environments, where control data must be relayed quickly to and from sensor devices in the field. Wi-SUN′s technical profile specifies high data rates, reaching up to 300 kilobits per second (kbps). Mesh devices can also provide very low latency (10′s of milliseconds) for fast data transfer.
LoRaWAN and NB-IoT are designed with low rate, low duty cycle use for devices that communicate infrequently. LoRaWAN offers a maximum communication speed of 50 kbps, while NB-IoT reaches up to 60 kbps. Communication latencies are also far higher, at 1-2 seconds and 2-8 seconds respectively.
Security
Security is critical in wireless IoT devices, especially in industrial settings where intruders could otherwise disrupt mission-critical processes ranging from energy distribution to road traffic ow. The Wi-SUN Alliance designed its technical profile with extremely robust security in mind.
It specifies the use of x.509 certificate-based public-key infrastructure to authenticate devices, as well as AES encryption and message integrity check. Keys are also rotated automatically using the 802.11i (Wi-Fi Protected Access II) standard. Devices will protect their digital credentials either by storing them in hardened cryptographic processors that are resistant to physical tampering, or by using physically unclonable function (PUF) technology.
Scalability
Scalability is an inherent requirement in many industrial IoT networks. Covering a wide geographical area, these networks often encompass thousands of wireless sensor and control devices covering a wide variety of use cases. As smart city councils become more con dent in the financial and productivity benefits from these devices, they are deploying more of them and expanding the range of supported applications. Wireless networks supporting these devices must enable rapid, extensive growth.
NB-IoT is yet to be proven in real-world applications, making it difficult to assess its scalability, but any deployments will begin with small pilot projects. LoRaWAN is more established but is restricted due to the lower bandwidth and low data rates. It is unclear how well LoRaWAN will perform at scale.
Mesh networks are designed to scale thanks to their highly-distributed peer-to-peer communications topology. In fact, the reliability and performance of wireless mesh networks increases as more devices are connected. The Wi-SUN community has already deployed tens of millions of devices around the world, including several projects involving more than a million devices on an individual network.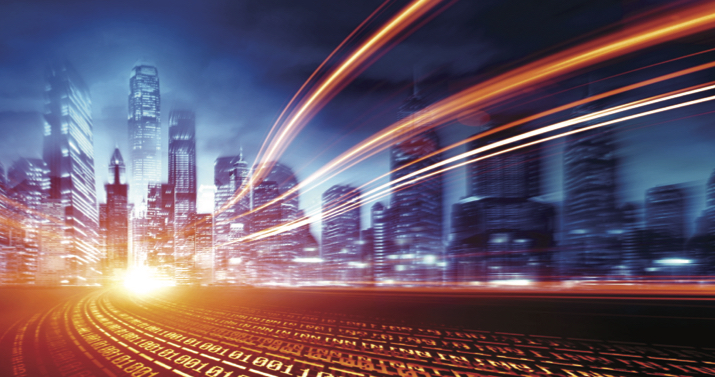 Wireless mesh networking offers the perfect solution for modern wide-area IoT deployments.
Device longevity
With thousands of nodes deployed over long distances, IoT wireless networks and the devices they support must be able to operate for extended periods without maintenance. LoRaWAN and NB-IoT are still in their infancy and have yet to prove their longevity through extended operation. Because mesh topologies become more reliable as they scale, networks based on Wi-SUN can also keep operating even in the event of occasional device failure, reducing the negative impact of short-term failures on smart municipal and utility wireless infrastructures.
Conclusion
Wireless mesh networking offers the perfect solution for modern wide-area IoT deployments. These networks must not only be easy to set up but must run for years, offering a mixture of high bandwidth, low latency, and power efficiency.
Phil Beecher, President & CEO, The Wi-SUN Alliance.